Discussion Starter
·
#1
·
The wait is OVER! These ones WORK! Massive is the SOLE worldwide distributor for these Zetec - MUST HAVE gears!!!
Genuine Quicksilver Severe Duty Racing Hardened Billet Oil Pump Gerotor Gears
for ZETEC 2.0 DOHC powered applications:
Ford Focus ZX3 ZX5 SVT Sedan Wagon '00 - '04
98-04 Escort ZX2
98-00 Contour / Mystique
98-02 Cougar
02-04 Escape / Mariner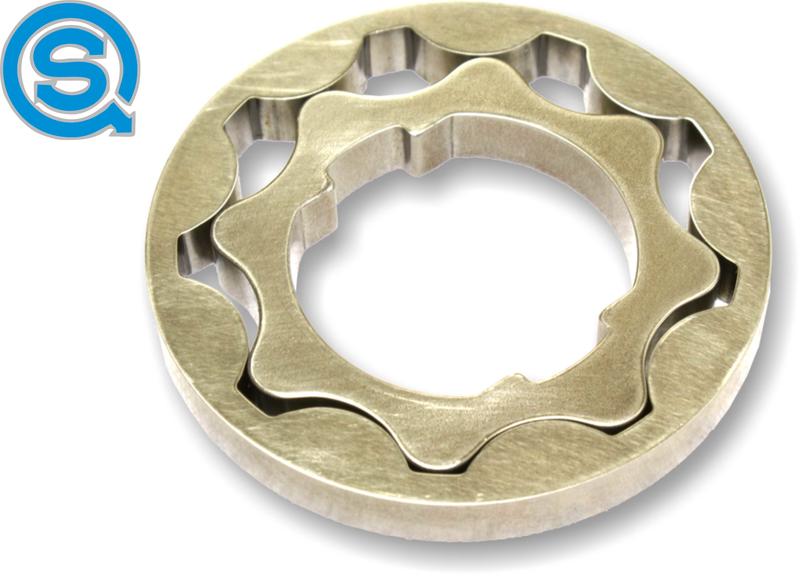 Precision cut and hardened from select superior billet steel, these gears are designed to sustain repeated high RPM loads your competition engine will deliver.
OEM Zetec oil pump gears have been known to shatter even at stock SVT Focus rev excursions (a mere 6800!!!). Their weak powdered metal construction is not designed for high RPM, high performance and racing usage. Shattered stockers most always lead to destruction of entire long block engines and offer little warning of their eventual failure. Upgrade and insure your investment today with these super tight tolerance precision wire EDM cut pump gears. Massive has been selected as the SOLE Worldwide Distributor of these gears!!! Fits any stock pump housing. We recommend using a new pump with any install. (See Ford Racing MCPP'8821 on the site). Made in the USA!!!
A little about the manufacturer: Since 1973, Quicksilver has been a staple in open wheel and sports car racing, particularly in the development of small bore 4 cylinder engines from several manufacturers. Quicksilver has logged countless professional and amateur race wins and champtionships in the USA, England, Venezuela, Australia and Canada in classes such as Zetec F2000, Formula Continental, Sports 2000, Formula Ford 1600, Formula Vee and more. Quicksilver is located in Frederick, Maryland and performs it's high precision production work in house. Suffice it to say, when it comes to severe duty 4 cylinder engine parts, Quicksilver knows their stuff.
[highlight]Just $347.93!!![/highlight]
Find em
Here