Discussion Starter
•
#1
•
We've expanded our lineup of very popular keyed Duratec based crankshafts to now include the 2010+ Ford 2.0 Ecoboost engines!!!
Here's a little about them:
One fatal flaw of the Duratec / MZR line since day one has been the complete lack of keys/dowels/locating devices on all of the cam timing components. While I'm sure eliminating them made it far easier for robots to assemble the motors in production (and scared away shade tree mechanics from working on them), the possibility of slippage ensured disastrous results. The potential for slippage, while remote on a stone-stock-untouched-grocery-getter, was much more a threat on the modified, high RPM motors us folks like to build.
Massive has stepped in and now offers a complete line up of keyed crank shafts and companion timing chain drive gears!!!
We start with the best brand new in box OEM crank shafts and precision machine key ways, and then Wire EDM cut brand new genuine Ford chain drive gears.
We've always felt the cam gears dont need a key way or dowel - Allowing them to orbit whilst installing the timing chain is a must. Additionally, there is far less chance for slippage, reuse the now unnecessary diamond washers from the crank pulley on them if you please, run some loctite as well.
Part #:MAEN'16265 Keyed Ecoboost Crank 2.0
Find it Here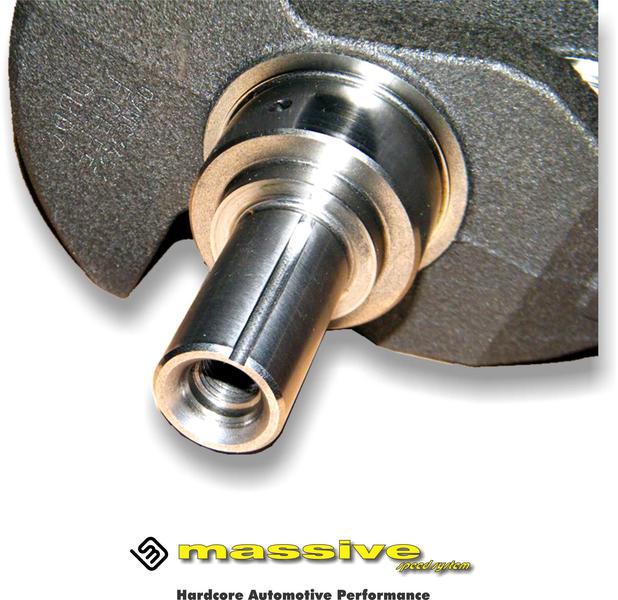 [highlight]Runs JUST $330.03!!! STILL JUST $5 Shipping on ALL Massive products![/highlight]
Crank shaft Fitment:
203 PS (149 kW; 200 hp) @5500 rpm, 221 lb·ft
2010– Ford S-MAX
2010– Ford Galaxy
2010– Ford Mondeo
2010–2011 Volvo S60 2.0T
2010–2011 Volvo V60 2.0T
243 PS (179 kW; 240 hp) @5500 rpm, 270 lb·ft (366 N·m) @1900–3500 rpm
2010– Ford Mondeo
2011– Ford Explorer
2011– Ford Edge
2011– Land Rover Range Rover Evoque
2011– Ford S-MAX
2012– Ford Falcon
2013– Ford Escape
2013– Land Rover Freelander 2
2013– Ford Fusion
2013– Ford Taurus
2013- Jaguar XF
2013- Jaguar XJ
255 PS (188 kW; 252 hp) @5500 rpm, 270 lb·ft (366 N·m) @2000–4500 rpm
2012– Ford Focus ST
305 PS (224 kW; 301 hp) @??? rpm, (??? N·m) @??? rpm, Ford-RPE (Radical Performance Engines)
2011– Radical SR3 SL
Gear Fits all above AND Ecoboost 2.3 found in 2015 Mustang and 2015 Lincoln MKC
Part #:MAEN'16233 Keyed Chain Drive Gear
Find it Here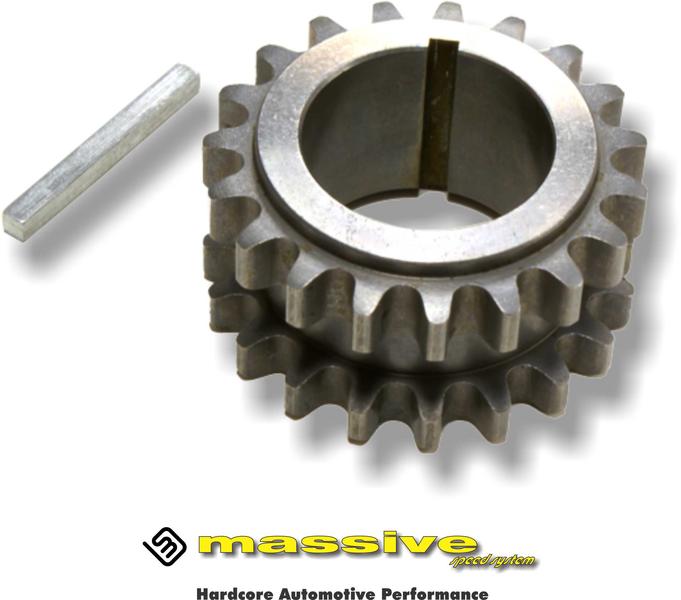 [highlight]Runs JUST $69.17!!! STILL JUST $5 Shipping on ALL Massive products![/highlight]