I am using AutoDesk Inventor to draw these.
I'm going from a web page I found that goes through step by step on how to draw a complete engine -->
https://grabcad.com/questions/tutorial-how-to-make-engine-part-1
I am going to try to get things as close to actual as I can. But keep in mind that I'm an extreme novice when it comes to drawing/modeling. I've no formal training or schooling. Simply tools and patience.
I've had to search out a few dimensions and others I've had to guess.
Measurement references I've used:
Zetec exterior blueprint
Ford Racing engine specs (zetec 2.0)
Zetec Engine Specs
(I'm actually using the FSM and I can't find a link to this on FF)
Piston Specs
84mm at the top and a slight taper to the bottom of the skirt
Ring Specs
This thread will be updated as I finish parts and there are lots of them. I'm in no rush either, so don't depend on anything being finished in a few days or weeks. This is in my spare time, at my leisure. I will not take special requests or skip ahead. This is a learning process for me.
This post will be updated as things are finished. Or as I edit parts for accuracy. Meaning, don't depend on the same picture being here forever; they are subject to change. (if you like it, best to save it) I will amend pictures as to their revision #.
When complete the title will be edited to reflect "completed".
And I'm more than open for criticism, advice, questions and advice. Just ask.
Zetec Connecting Rod: (revision #1)
To build the Crankshaft I had to figure out a few dimensions, journal widths and counterweight widths as well as counterweight diameters. All of those are best guess based on my below drawing:
Zetec Crankshaft: (revision 4)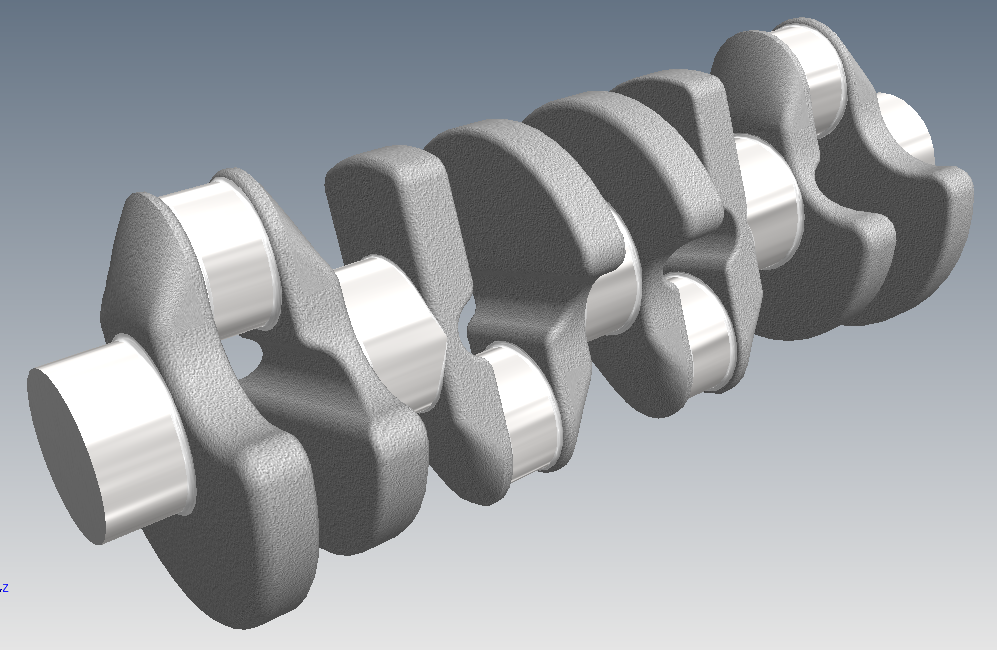 Zetec Piston:
Zetec Engine Block: (revision lost count)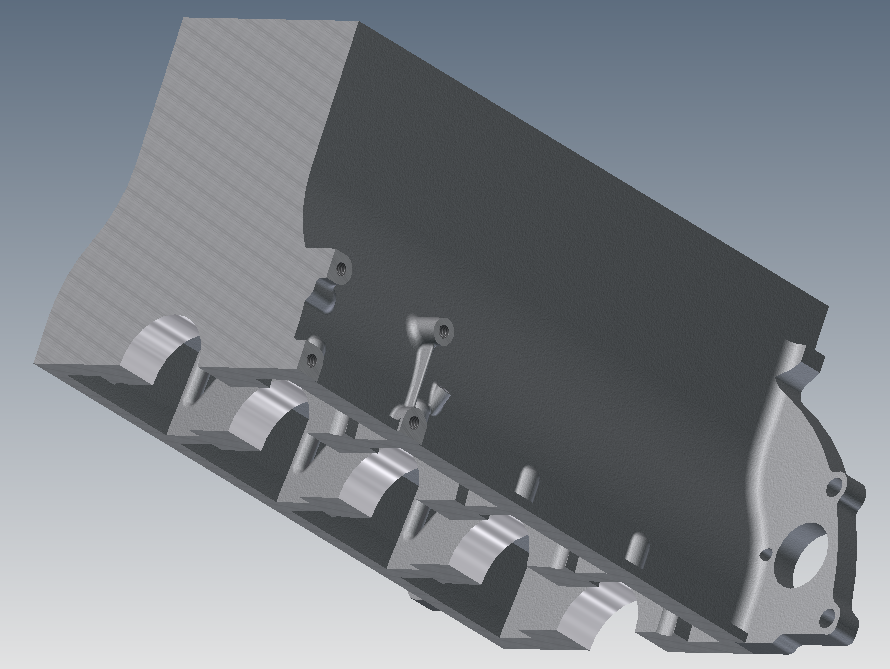 Zetec Cylinder Head:
...