IMO, all the options are close to the same bolt on HP wise. But the SVT will make more power in the end. I say this because all the dyno's I've seen, a built/bolt on SVT puts down more power always., and now I can't find the damn graph I want but,
That is a very similar build to mine. Differences are the tune, fuel and physical cylinder head. That was a stock ported head with Crower II's and a FRIM. I'm on a ported SVT, SVT IM and tuned on E-85.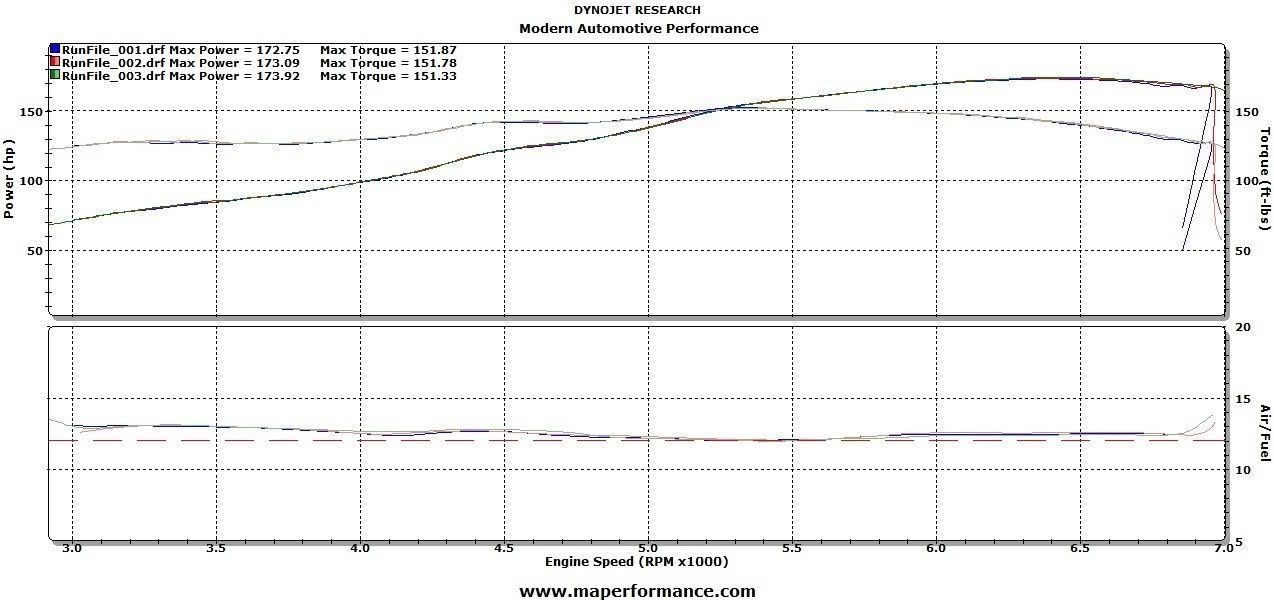 The amount of TQ increase I have vs his is proof alone.
Later on the same car swapped to a FR head and that's the dyno I can't find now. It was more power but still fell short of me in TQ.
And to be honest, you don't find many making the N/A power I am as easily as I am. I mean I'm on basically stock parts with good fuel and tuned myself.
I really want to say a stock SVT head is bolt on 20 HP+ conservatively.
Far as wiring goes:
DSI,
ECU pins #3 white/violet, #80 black/white
these will go to the DSI from the ECU. Black is a ground (signal return) and white is the signal to switch the runners.
VCT,
#45 Black/Red, ?
Here is the ECU connector pinout (duratec-ST is the SVT) -->
http://www.sendspace.com/file/wqj8cf
Here is the pinout for the IMRC connector:
Here is the pinout for the cam timing actuator:
The "?" for the actuator is because it shares a ground: