205-45x17 is also a viable option for tires...
As for the look, Ford actually makes three slightly different versions of those 15 spoke wheels. So be on the look out for these as well:
Ford Racing Fiesta wheel: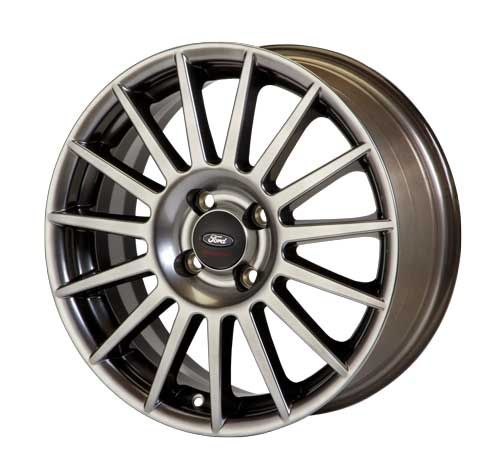 SVT: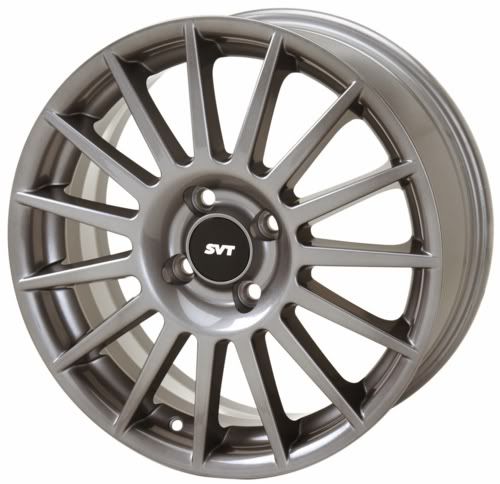 Then the SES wheels you mentioned:
They will all fit your Focus with out issue. Ford Racing also carries a black version and used to carry white and gold (long discontinued) So unless you are getting a great deal on the SES wheels, be on the look out for any of the above as options. Best place as far as value goes will be used on here or if you can find them locally on craiglists or similar.
Tirerack sells the SVT and the Ford Racing Fiesta wheels. Tousley Ford should carry all three versions, best to call and ask for prices/shipping