First things first, welcome to Focus Fanatics! Lemme see if I can help.
1) There are three different sets of stock SVT wheels. They are affectionately referred to as SVT 5-spokes, SVT 6-spokes, and EAPs (European Appearance Package). See if you can figure out which is which...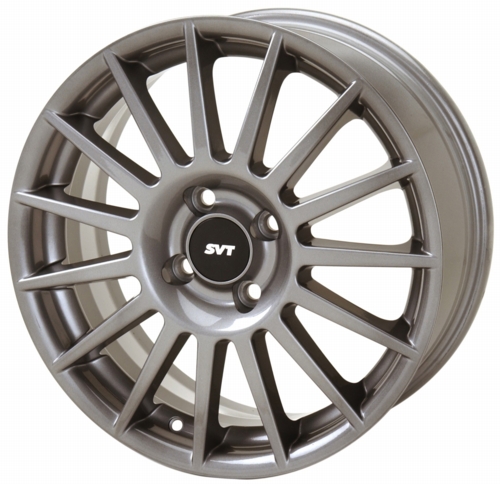 2) As far as wheels to improve handling and mpg, it's all about weight. You can go the expensive way and get really light OZ or Sparco wheels, or you can go the less expensive way with Rota, Motegi, or Kazera wheels. The best selection of Rota wheels I've found is at 18racing.com, and tirerack.com has everything else. Be warned, you'll be hard-pressed to find any Rotas other than Slip Streams in a 4x108.
3) Fitment is generally how the wheels fit the care. Sitting low has nothing to do with the wheels. There are all kinds of stickied threads about suspension setups. You can get pretty low in the Focus with at least a 2" drop, but you'll need closer to 3" from coilovers to get the dumped Euro look you want. As far as wheels for fitment, 40 to 49 mm offset on a 7-7.5" wheel is ideal for the Focus. The wider the wheel and the lower the offset (closer to 0), the more "stance" you'll have. Anything wider than 7.5 or 8 inches is going to have a hard time fitting. I would suggest a 7.5" wide wheel with a 40 mm offset, personally.
Make sure to look through the showroom and wheel/suspension threads for lots of pictures of various setups until you find something you like. Have fun!