After some back and forth on the forums, lots of questions. First atempt with a spring compressor that DIDNT work. wasted a whole day trying we finally got it down a little installing the rear Stock SVT springs i found in the BST section of this forum from another member for $50. NIB
My stock ride hight with my other set of steelies.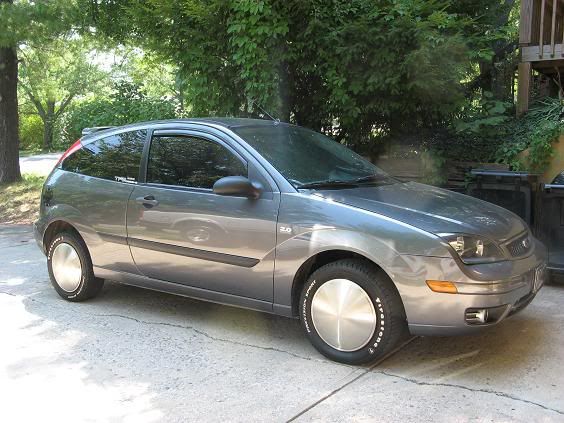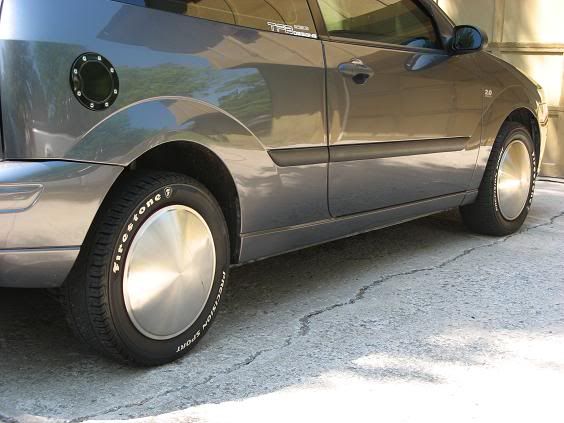 We raised the car up put a jack stand under the center rear cross support. Removed the wheel.
Put a jack under the rear support right under arm where the bottom of the spring sits.
After we wiggled and wormed the bolt out raising and lowering the jack to get the arm in the best spot so the bolt would turn freely. We then lowered the jack under the arm and let it drop all the way down.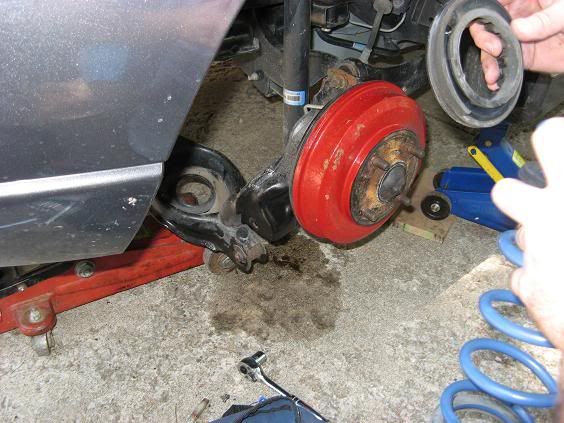 pulled the old spring out, my brother didnt think the new springs looked any different. Ide say 1 coil less? if that.
Put the top dampner donut looking thing on the top and the half gasket rubber thing on the new spring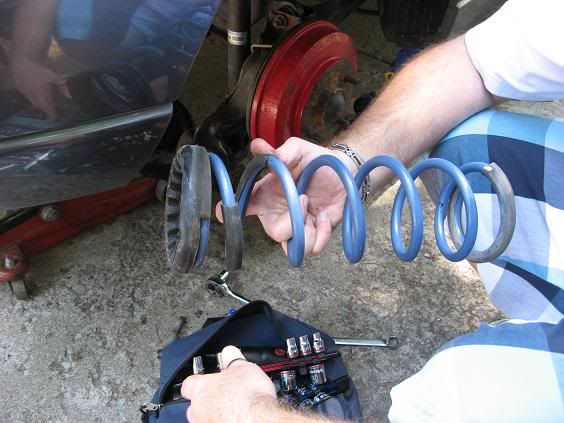 Jacked the arm back up and beat the arm back into position with a small sledge hammer till the arm went back into place. The arm not only can move front to rear but it can also twist when the spring is in and the force of the jack is pushing it. If the jack isnt under the arm in just the right spot it doesnt want to lift straight up back into position so we kinda pounded it a little tapping in spots till it slid back in.
Also raising and lowering the jack till you can see the sleve inside the bushing on the control arm helps get the bolt started easier.
I didnt do enough research on the torq specs we tightened it to 90 i think but i think its supose to be 110lbs? if anyone knows the bottom bolt torq specs? please add it.
Put the wheel back on, i use 90lbs on the wheel lugs.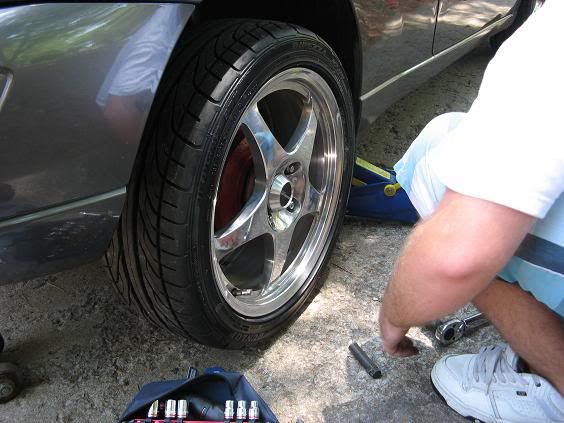 before with my old 15" winter wheels, and after with my 17" centerlines storm wheels.
Cost me about $50. blue paint and about an hour to put em in. Once we got all the right info.
Im sure the drop isnt enough for most of you on this forum but its good enough for me. The car atleast looks level parked. lol