Yeah they are on the right way "outside" out and "inside" in
The part i question is maybe the 2 front need to be switched or the 2 rear?
Maybe 2 of them or all of them are now running the oposite direction they were on the last owners car? Does this make sence?
If the outside on the right front was on the left front wouldnt it be running the other way?
This is a crude drawing but maybe you can see the tread pattern if it was like this how it would be noisy one way and not so noisy the other way? Or maybe driving them a while on one side would sort of lay the tread over like this image and then if you put them on again the wrong way you are running them against the grain so to speak?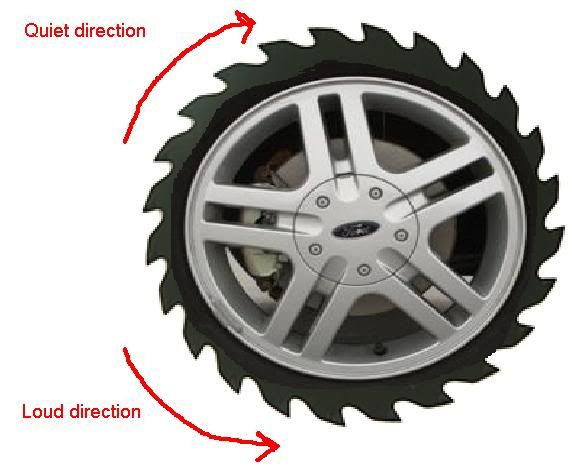 They do seem like an aggressive tread pattern though. A fairly hard compound also i think.
Another thing is these are 15X6 wheels and i put 205/60/15's on it so another thing i wonder about is they are being pinched in a little by the wheel maybe this is causing the tread to stand up different then on the last car?
I hope you can fallow what im saying its kinda bizarre