Was changing the oil today and noticed that I had SHATTERED my front underbody tube at yesterday's autoX so I pulled it out. Once it was out and while the car was still up on the lift/ramps I got under there and started getting creative. My car has the Cervini's front bumper and it has a lot of vents in it. Also, when installing it, we were unable to keep the factory diverter that channels air through the radiator instead of under it. So, fabrication started!
I used a piece of aluminum flashing that I cut to size and mounted it to scoop all air coming through the main lower grille up through the radiator. This also made the bumper not look so gay in that you can't see the ground through it any more
this is before, note the huge ass ricer hole where you can see the ground through the lower grille...
today's pics of the dirty ass car: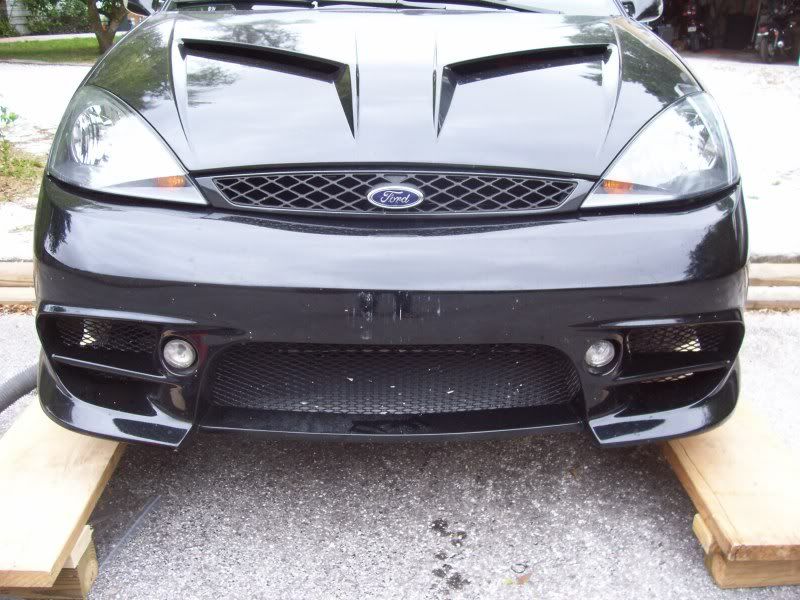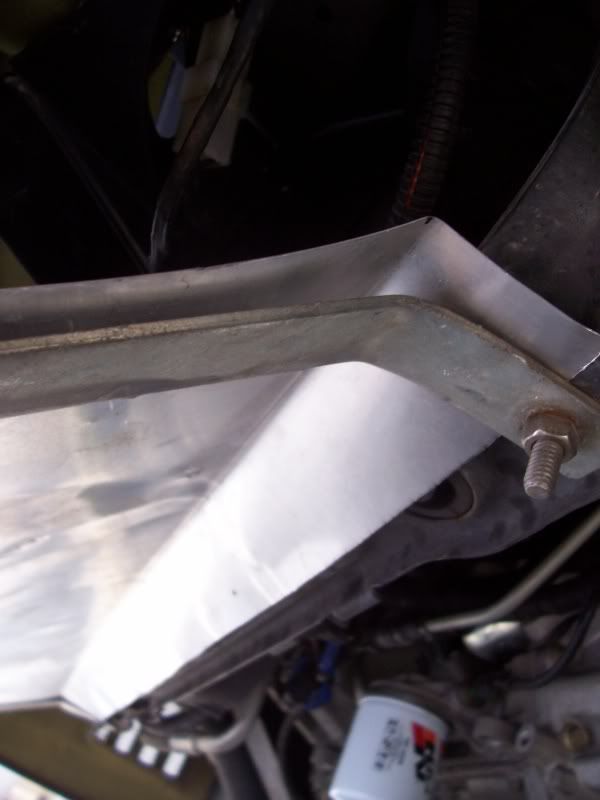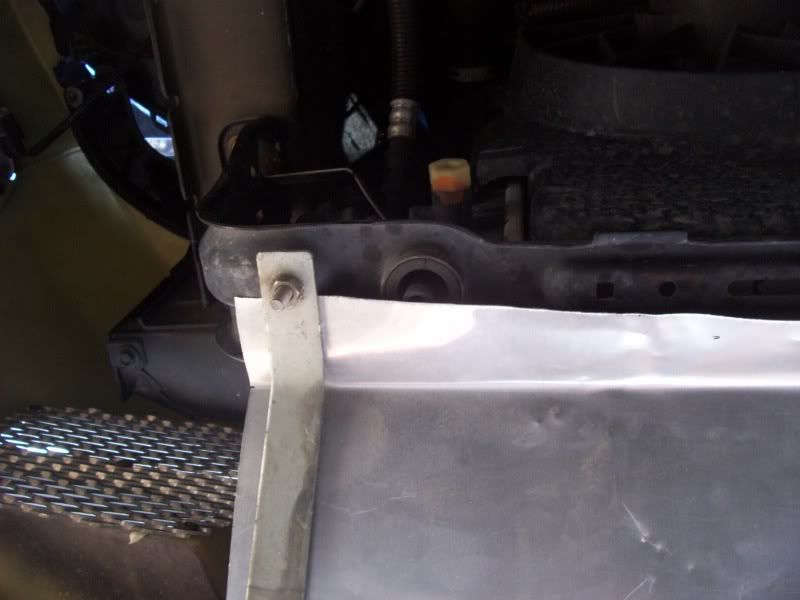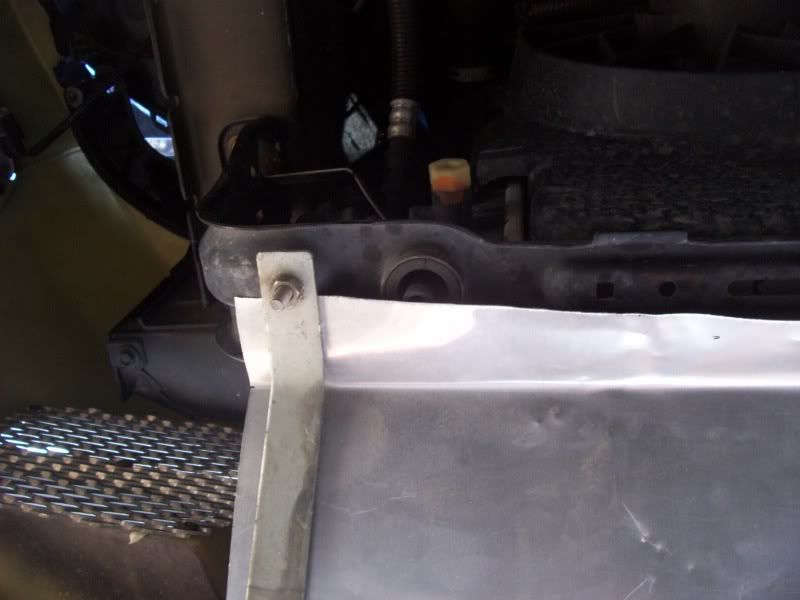 Then, while still feeling creative, I started mocking up a project that has been on the back burner for quite some time. As seen in the second pic, the lower outside vents would be perfect for some brake cooling ducts. Whether or not they actually end up being functional is completely up to physics that I don't want to attempt, however the thought is there. A shop vac's hose and bare floor attachment seemed perfect for an "already made" solution and fit in there like it was made for it: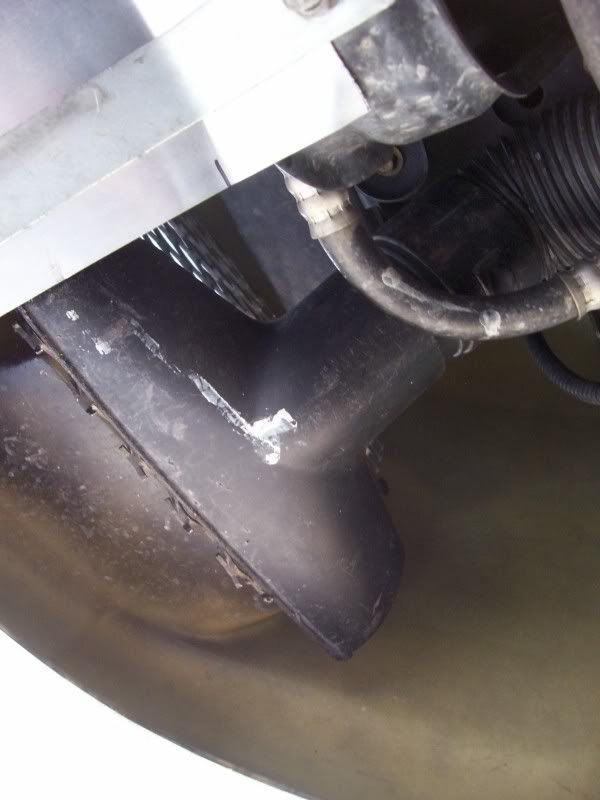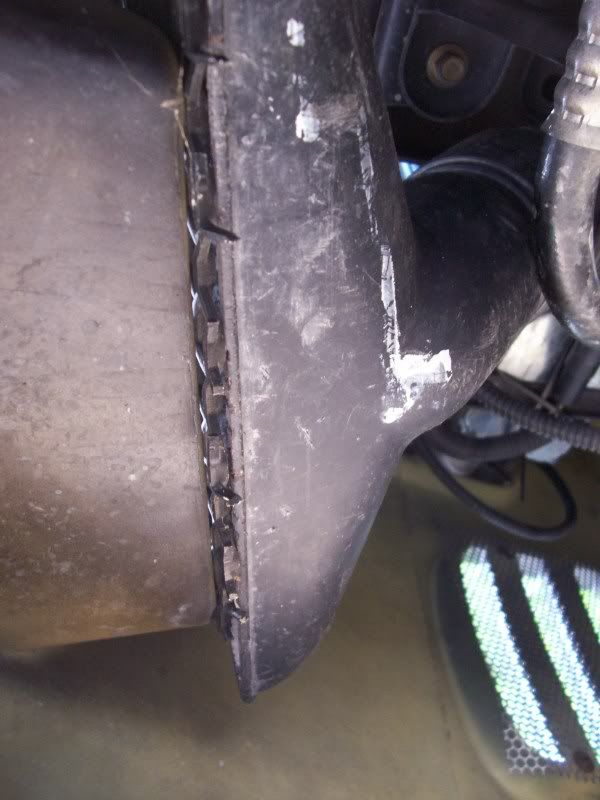 The hose as seen in the last picture will be cut and then sleeved though a future hole in the part of the wheel well that is angled toward the brakes. Unfortunately none of that could happen today as Dad didn't want me cutting up his vacuum hose and told me to get my own. We will see what Sears has to offer sometime soon
Comments, ideas, and suggestions are MORE than welcome. The creative juices are still flowing strong in my head right now!