Just got em mounted up - time to scrub them in for a week.
Is it me, or are the tire companies going nuts on the treadwidth these days:
Sumitomo HTRZIII 215/45-17 vs. Azeni 215/40-17 distorted by camera angle - the Sumi is noticably wider: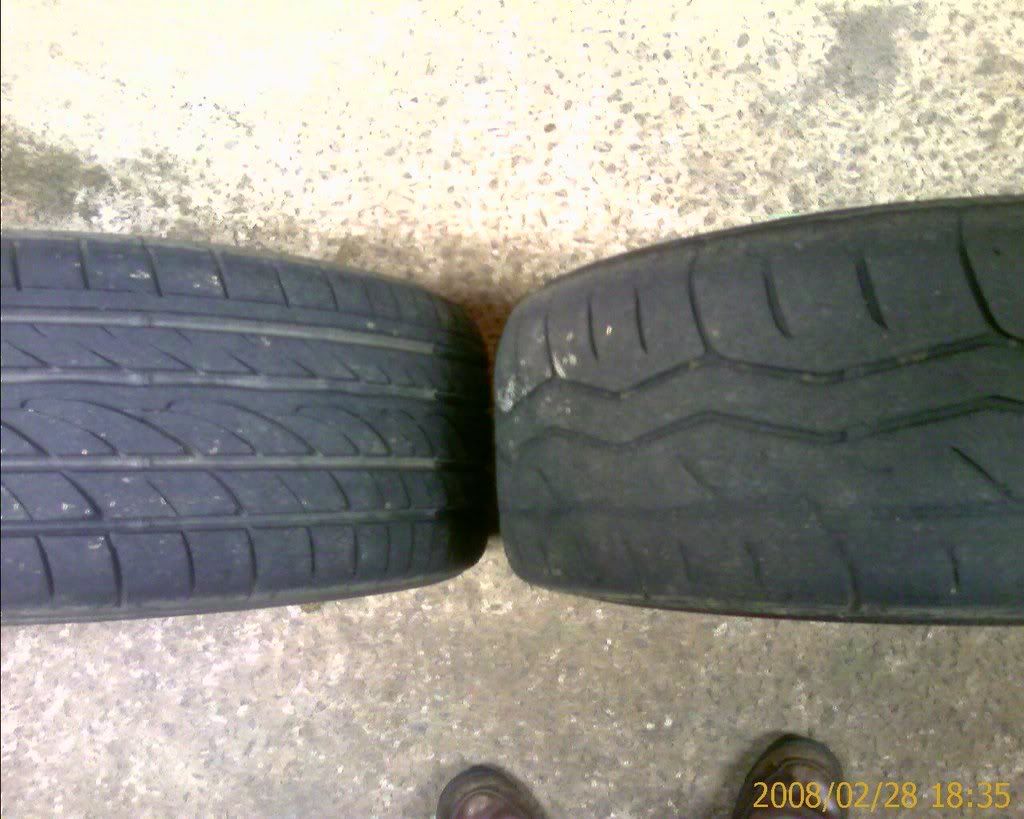 BTW- The HTR ZIII is a *great* tire so far - the solid rib on the inside edge is making them work very well for daily driving on -2.5degF/-2degR camber.
Dunlop Z1 215/40-17 vs. the same Azeni:
BTW - Dunlop on 7.5in rim, all others on 7in.