Quote:
Originally Posted by
Sniper Focus
Probably like 4.7 or something with the FL1A. I wish they would've engineered the extra .5 capacity in the pan.

...but I keep saving those .5 quarts at every oil change, so eventually I'll get a free oil change from myself lol.
haha thats what I do too Im half way there I use the FL400s
have any of yall used this Ford racing FL1A? ....... the cheapest place i found it is here for $12.35 each
http://www.thefordsource.com/store/motorsports/lube.htm
http://www.fordracingparts.com/parts...tKeyField=7568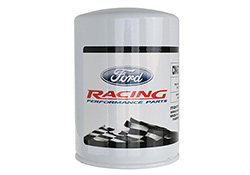 Synthetic-Polymer/Cellulose-Fiber blend media
Heavy gage base and canister for higher burst strength and impulse fatigue resistance
High quality silicone anti-drain back valve
Non-stick sealing gasket for ease of installation and removal
Long life with standard and synthetic motor oils
Up to 50% more filtering capacity then standard filters
Improved filtering efficiency
This technology is only available through Ford Racing Performance Parts.