So, while I was tearing things apart last week (not quite literally, although I got a lot done), I discovered that my SVT has more aftermarket components than I originally thought (including a Borla exhaust in great shape, woot). I was hoping someone could help me identify one or two components, or at least help confirm my suspicions.
First is the throttle body, which doesn't have a brand or model that I've found (I haven't removed the SRI or looked inside):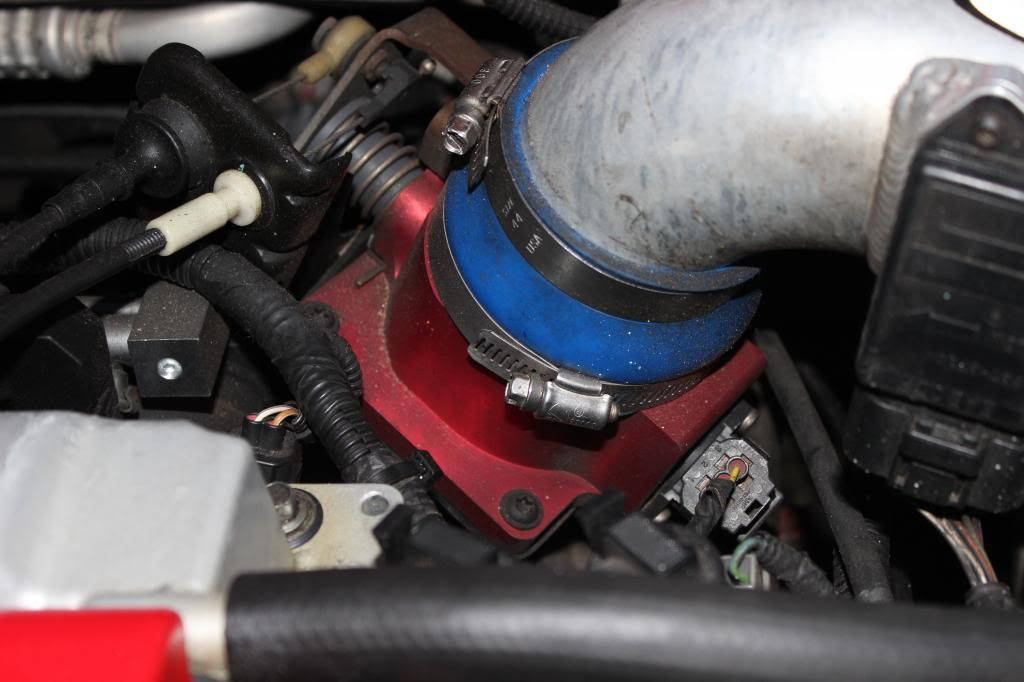 It has the same red finish as the UDP set I found installed from Focus Central, so I'm curious if it's from that company. There's also this, which I'm pretty sure is a polyurethane mount, just not sure which brand: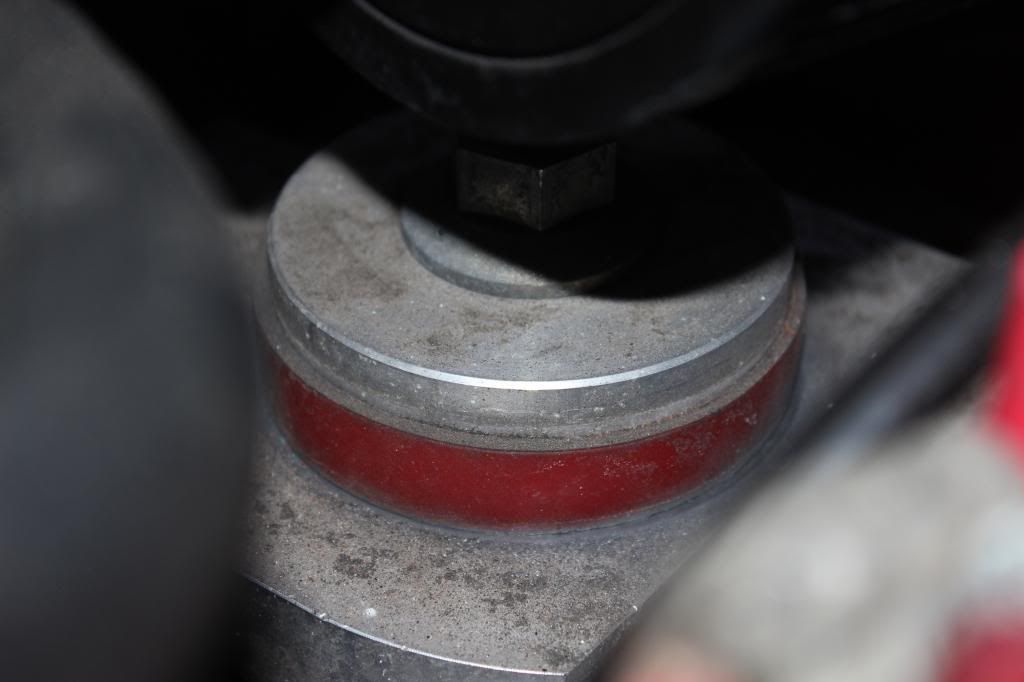 Anyone recognize one or both of these?