Hey everyone,
I just fixed my rattling heat shield. I hate rattles and it had rusted around the bolts like they all do, and was hanging loose. I didn't feel like just removing it, as everything is so close in the engine bay I didn't want the extra heat ruining anything.
You will need.
10 mm socket for top bolts
6 or 7 mm socket for bottom bolts (I could not get mine out..too rusted)
12 washers 1/16th thick, 1 in OD, 1/4 ID
6 metric bolts 10mm head 5mm thread size (Just match up old with new)
Here is what I did.
1) Took out 4 top bolts (Luckily they were easy after some PB Blaster) Bottom bolts would not come out for me.
[IMG]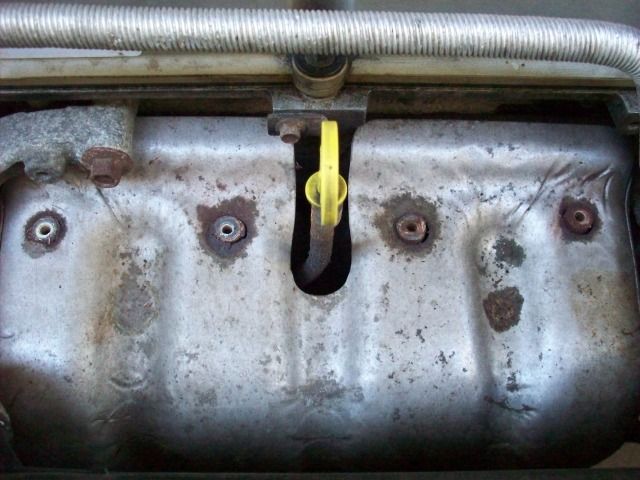 [/IMG]
2) Move heat shield enough to slide one washer underneath each hole, and line up with mounting hole on header.
[IMG]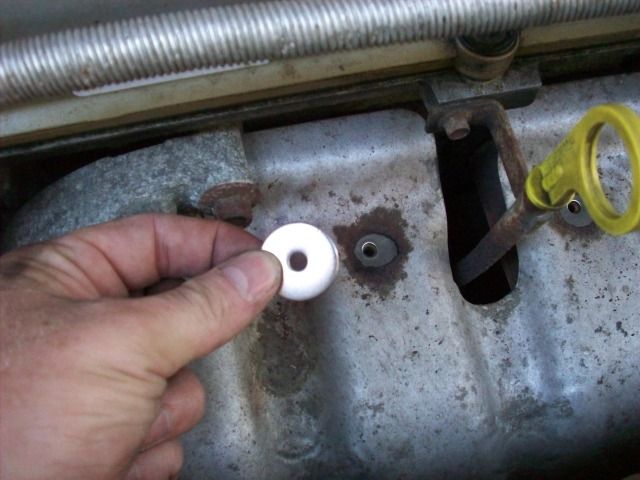 [/IMG]
3) Use one washer with each new bolt, and tighten down. IF you can't get the lower bolts out, this will hold the heat shield tightly enough to keep it from rattling.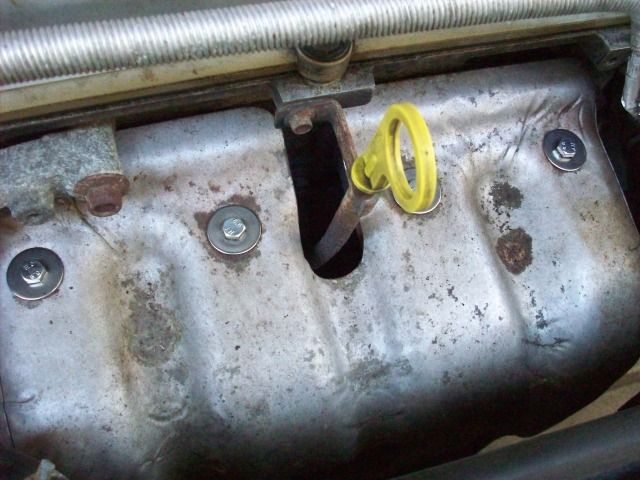 [IMG]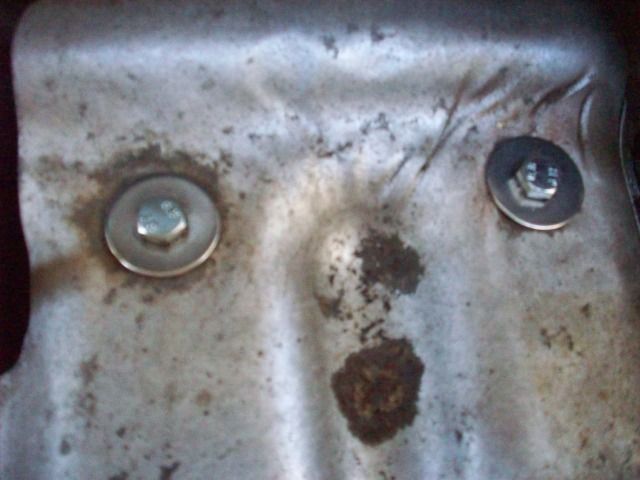 [/IMG]
I hope this helps.