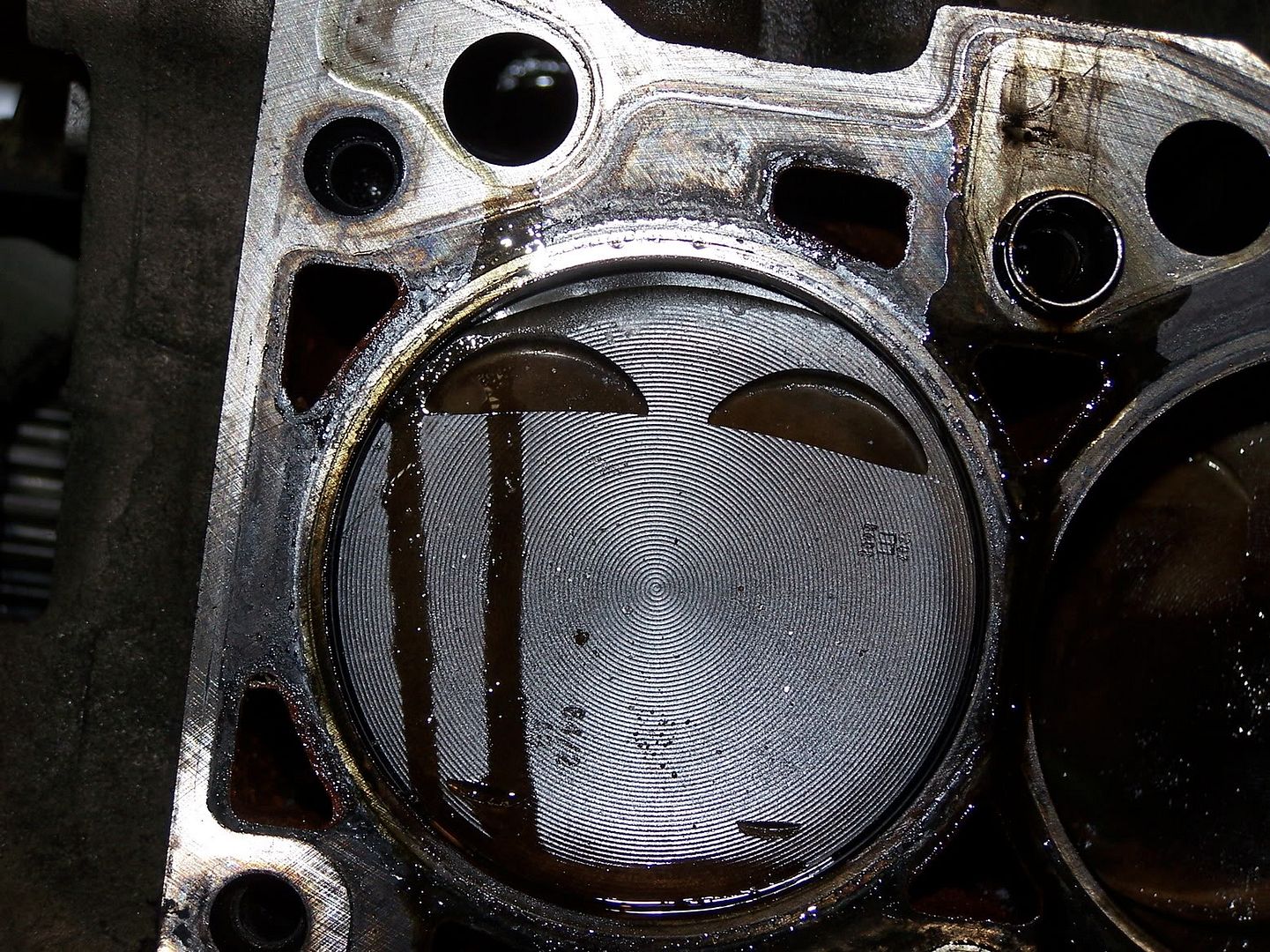 Now far as I know/knew it's more common for a ringland to break and if a piston melts the common spot is near the center because it's generally where all the heat is.
To melt a piston on the ringland is really odd, and took some talent IMO.
My best guess, being I haven't pulled them out yet, is that the rings are ms-aligned. That would mean if the car was tuned on the rich side, which I know it was, fuel could have washed down the cylinder wall and caught in the ring gap. Once the chamber got hot enough it ignited and the cylinder temps soared, melting the piston.
There are zero signs of detonation, just lots of heat.
To my understanding this engine had been on the bottle for awhile, was sold, then the new owner put a PWSC W/big boost on it and now I have it.
For how low the miles are, it's in poor shape, just over 34,000 miles.
It'll go to a better place soon enough.