pictures the guy sent me of it that let me think it was just cosmetic damage.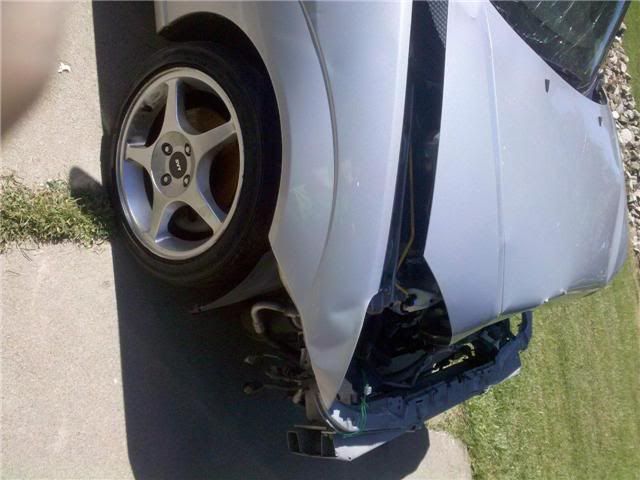 picture i took when i got to his house.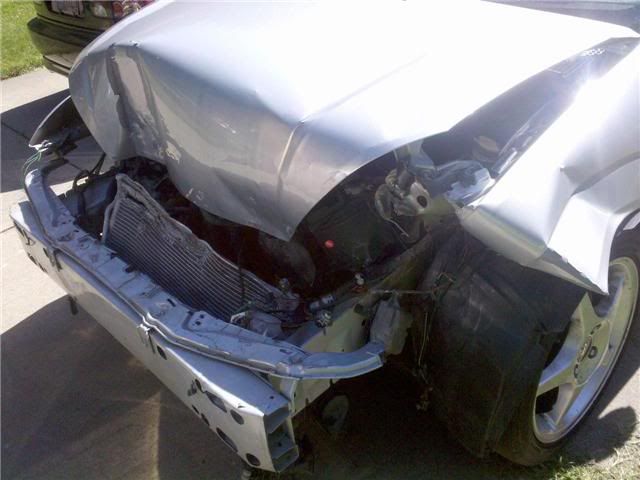 pic of the body damage after the motor and trans were out.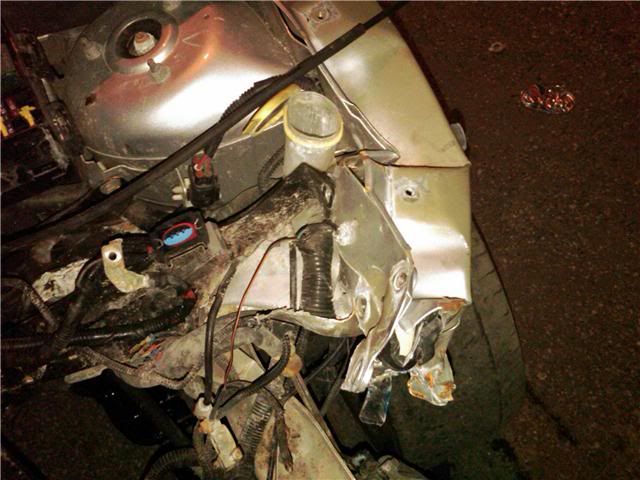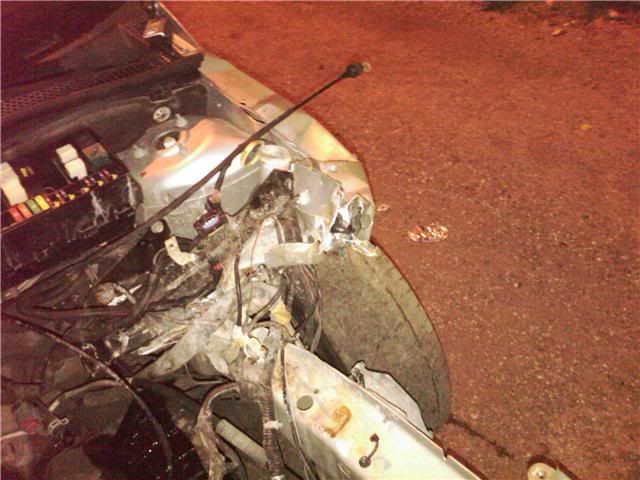 picture of it fixed, not the best looking but it will work for now.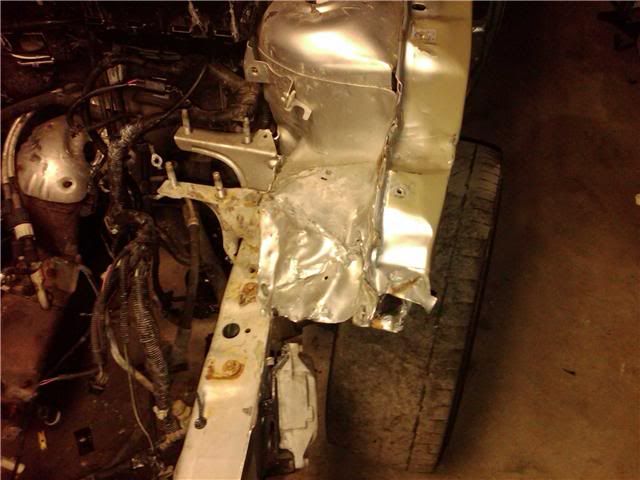 the window sticker, just because i can!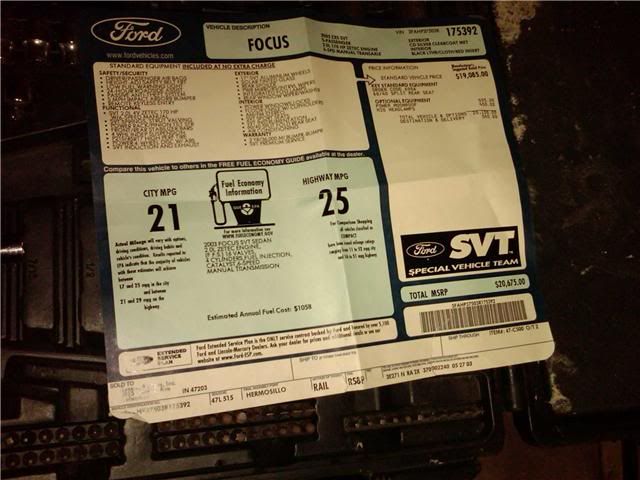 motor and trans on the floor
with the head off, valves hit the pistons but didn't do any damage.
head with no cams in it from the under side, holy bent valves bat man!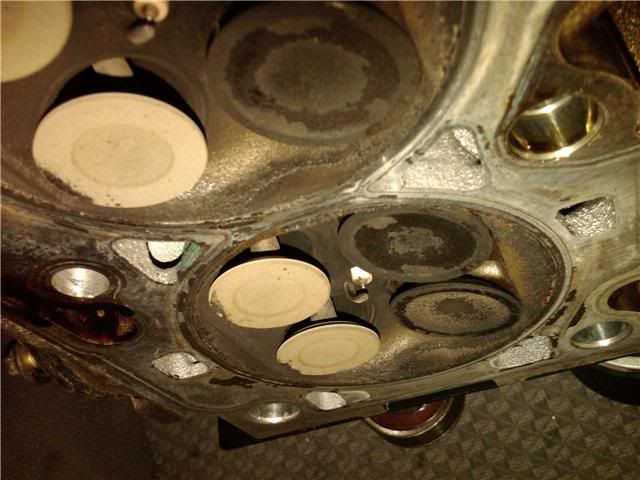 valves out of the head, they still look good right?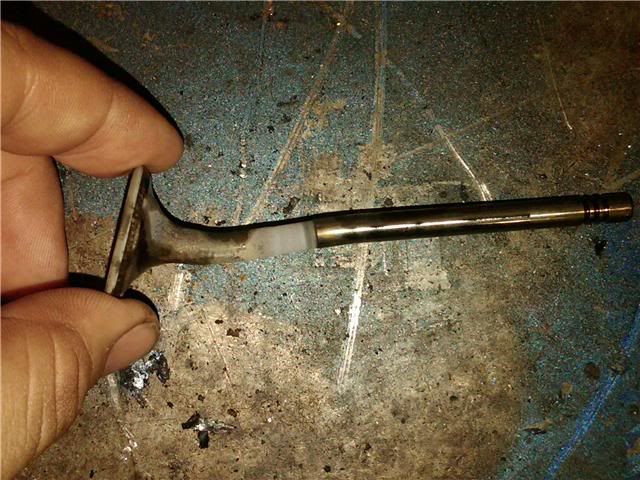 and that was one of the good ones!
the self full of parts!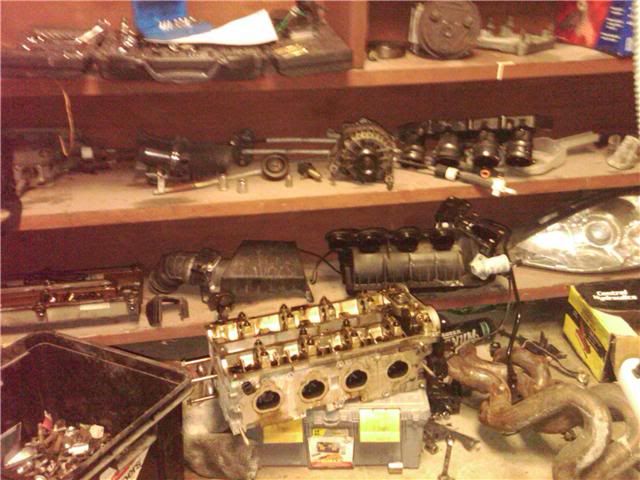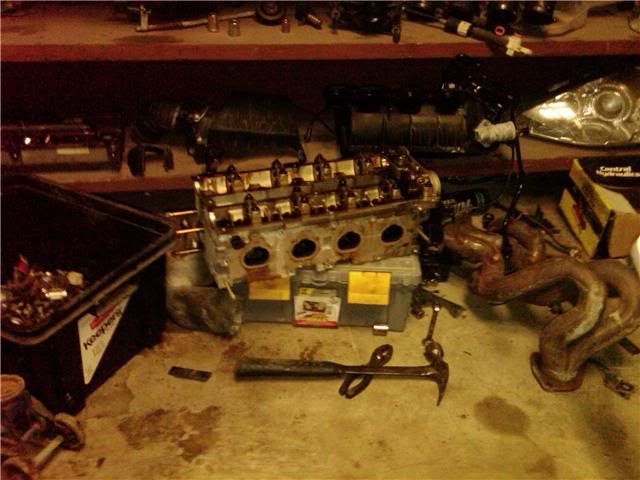 the engine bay, painted it white first so that the red would pop a little more. went with red for the bay so that it would match and go with the seats a little.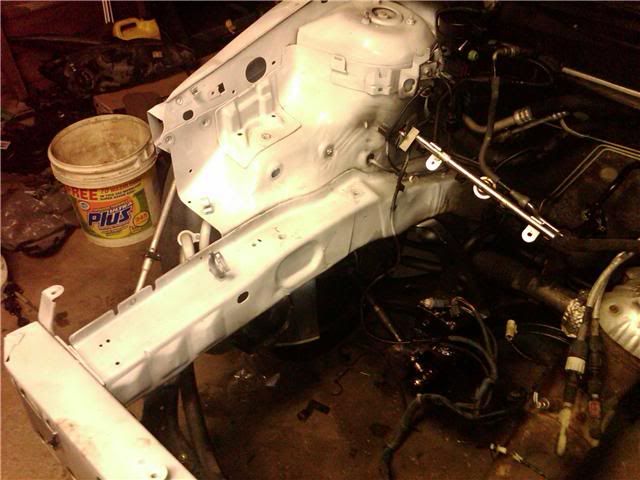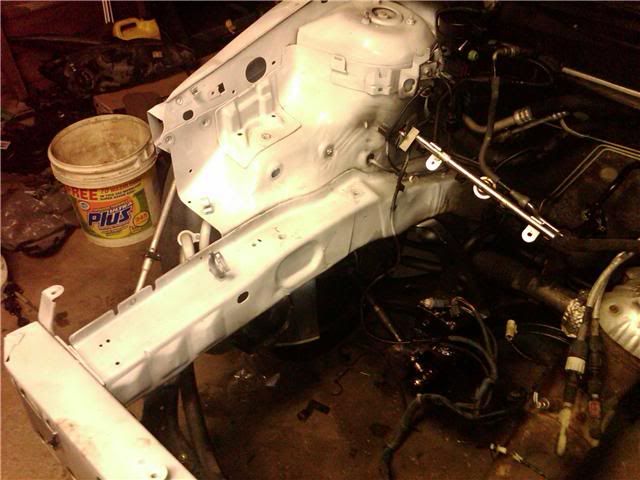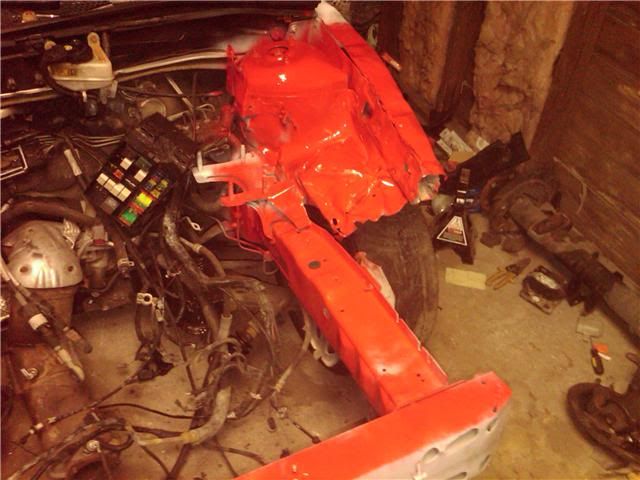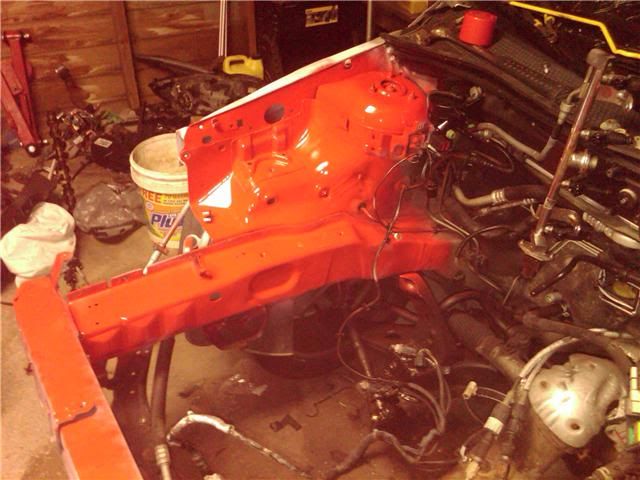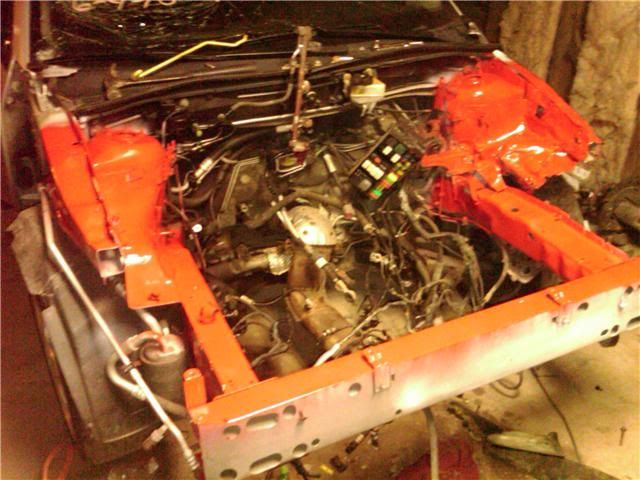 this is my "dining room" at the moment, svt short block, six speed, 2 svt heads, and a ton of parts to put it together! O, and a lot of dog fur on the floor! i have a 4 year old german shepard.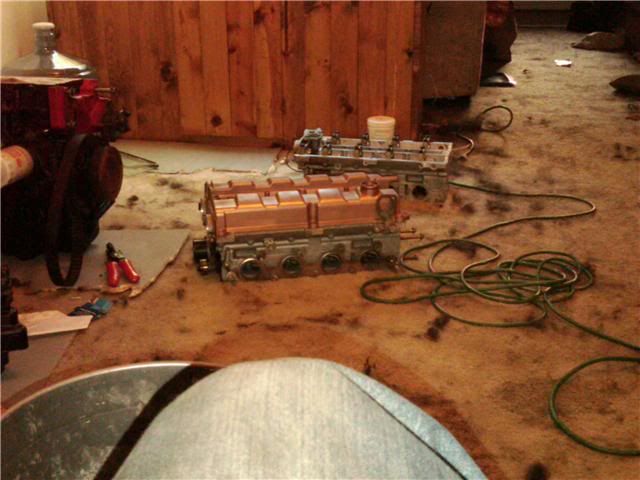 and my valve cover after i painted it, the car will have the rusted hood off of my old svtf, so i thought this color for the valve cover would look good.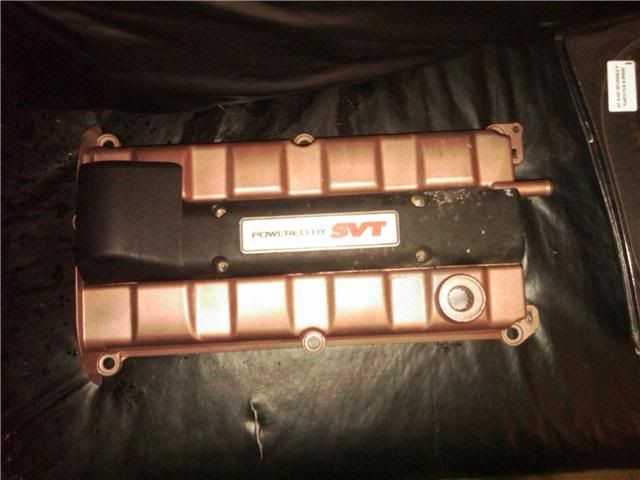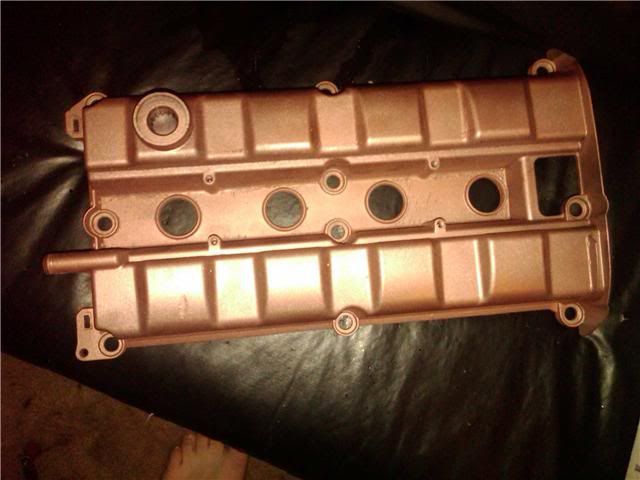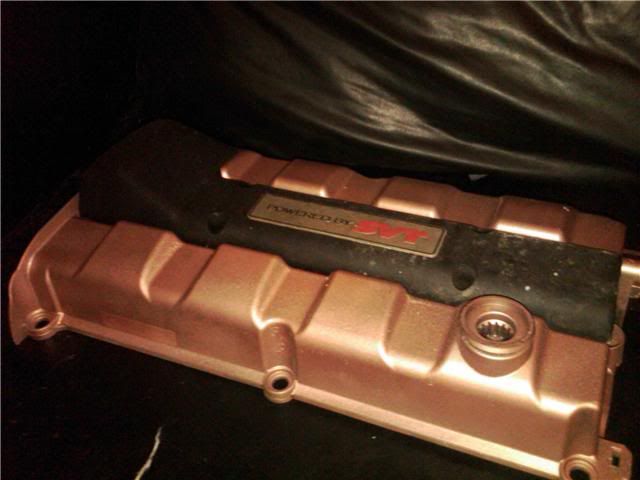 and just because its awsome!