Weather has finally came around so I headed out to the garage and put the car up in the air and started to work...
Some of the items for the SVT/F2/RS!!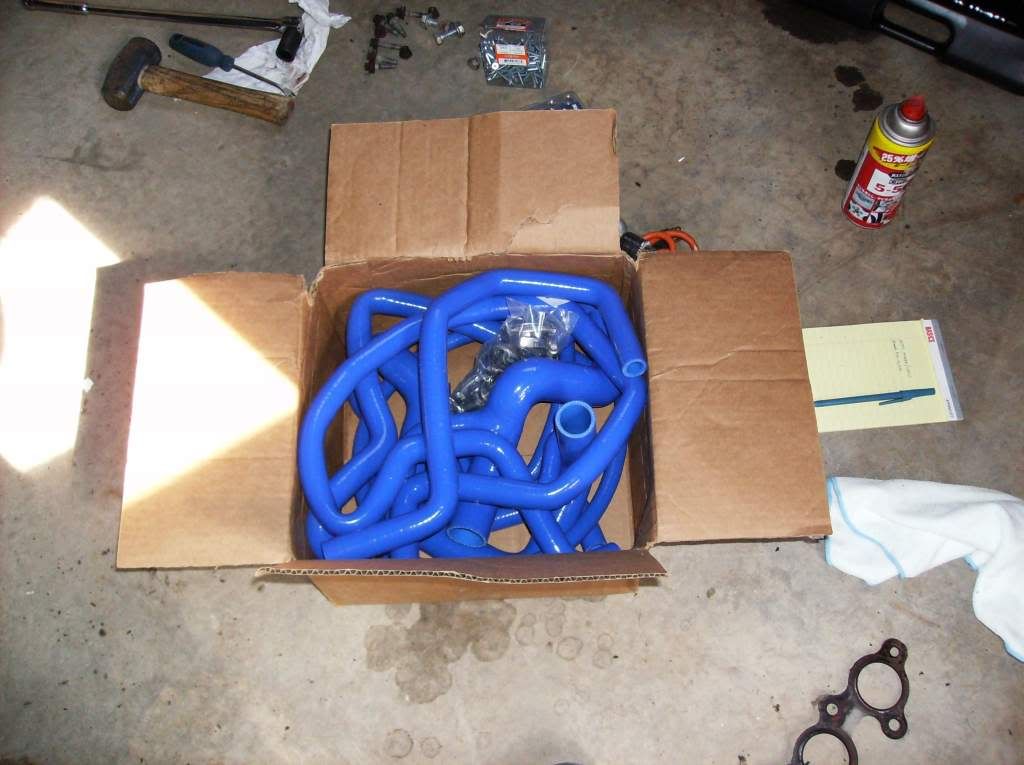 Suspension bushings (Prothane)...fronts already done.
Exhaust wrap
Silicone hoses
15mm wheels spacers
FRP RS quarters and fenders
S-belt, idler and tensioner
Fuel filter
CFM intake runner hoses
Russel braided lines
CFM thermostat
Did I forget anything??
So, got the coolant hoses on today...
Used one of the lines for draining the rad...
Pulled the fuel filter...this is what 250,000Km gets ya!
Also got the header off...need to weld a leak at one of the heat shield bungs before I can wrap 'er...
Oh, here is the CFM hi-flo cat I put on last year...
One thing...I'm noticing an oily residue here (AC compressor?)
Maybe leaking off the valve cover? Seems to be leaking...?