So I decided to be cheap and buy an insert instead of the 100 dollar one from cfm. And heres how you can be cheap just like me.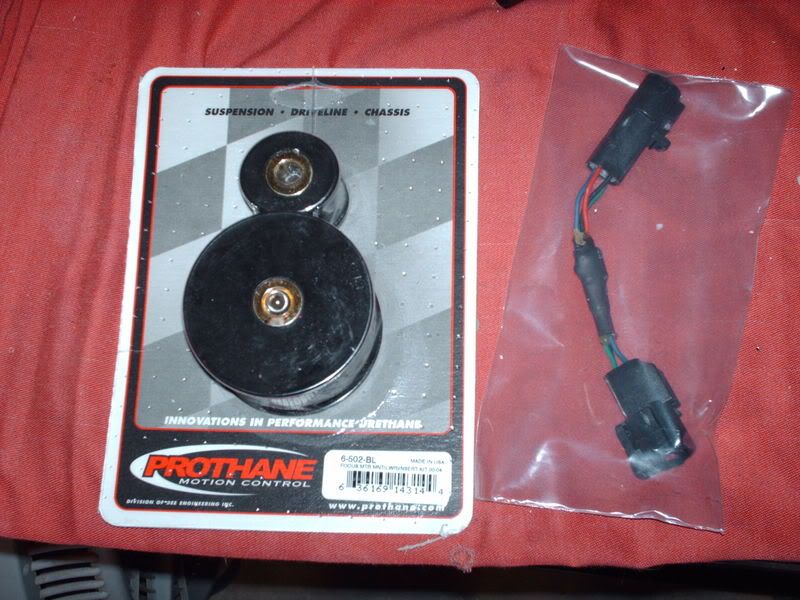 (Don't mind the o2 cheater next to it)
Tools needed-
13mm socket
Ratchet
Breaker bar
PB blaster-(Trust me you will need it)
Vice
Good hammer
Floor jack-(You will need it to move the motor)
1. Get that svt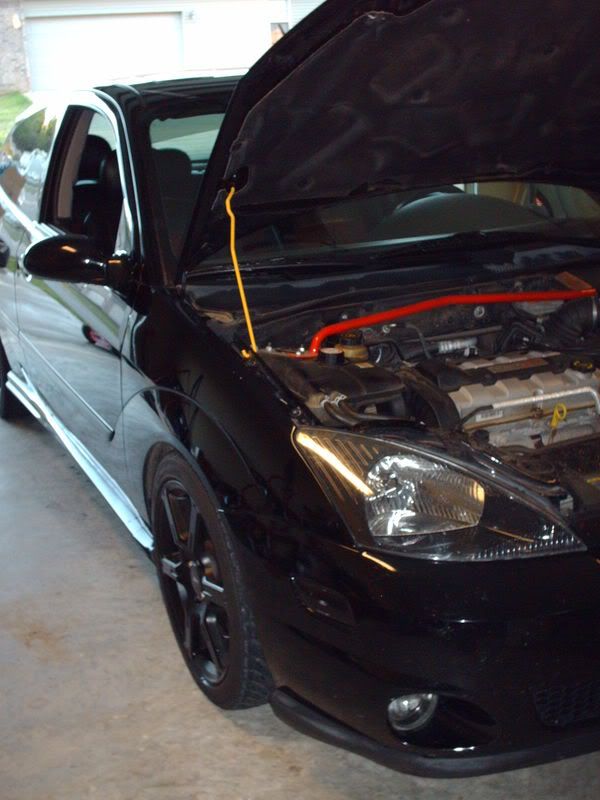 2. Jack it up and put in on jack stands
3.You are gonna want to spray some PB Blaster on those bolts, mine were really tight and I slipped a little on the rear one so be careful.
Heres what your looking for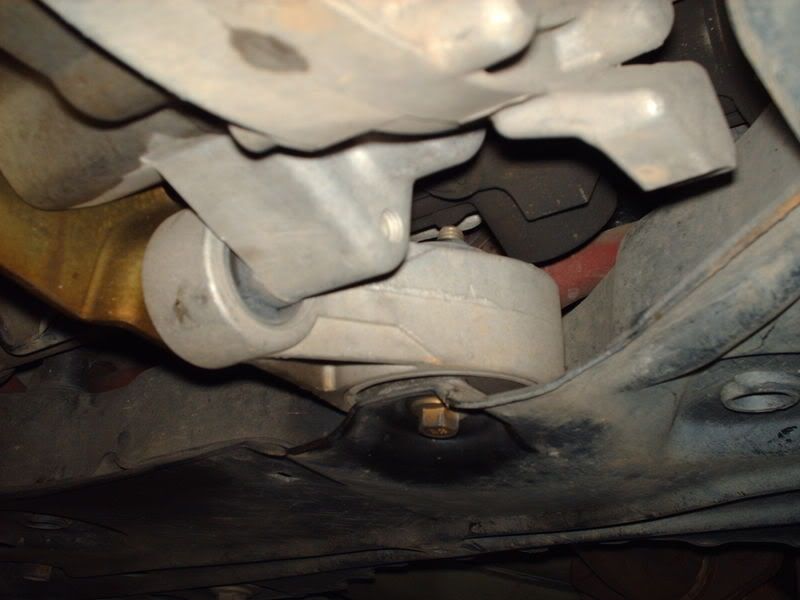 4. After it sits for a bit just pull those bolts out, I did the front one first.
Front
Rear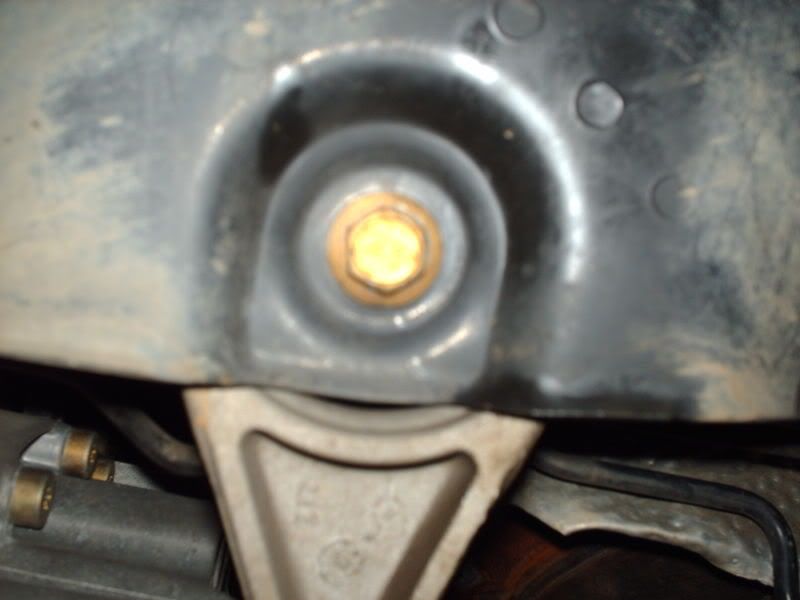 5. After I got the bolts out I pushed on the bottom of the motor toward the front of the car, and twisted the mount to the right to clear the bracket.
6. When you get that mount out clamp it down tight in a vice.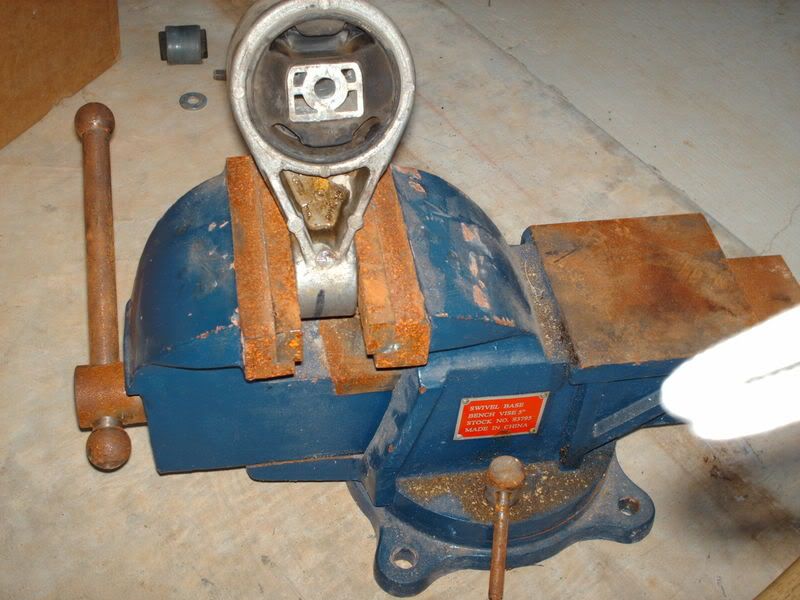 7. Now grab a hammer, you may want to use a ball-pin, don't make fun of my hammer I couldn't find my other one. So pretty much I just used some forceful blows right in the middle of the mount and it knocked right out. The front one was easy compared to the rear one.
8. After you get those out grab your new inserts and take the metal sleeve out of them. The front one is and oval shape so it was kind of hard to get in, I just used some PB Blaster and lubricated the insert. You just have to work it in, I put the broad side if the oval in first and worked it around.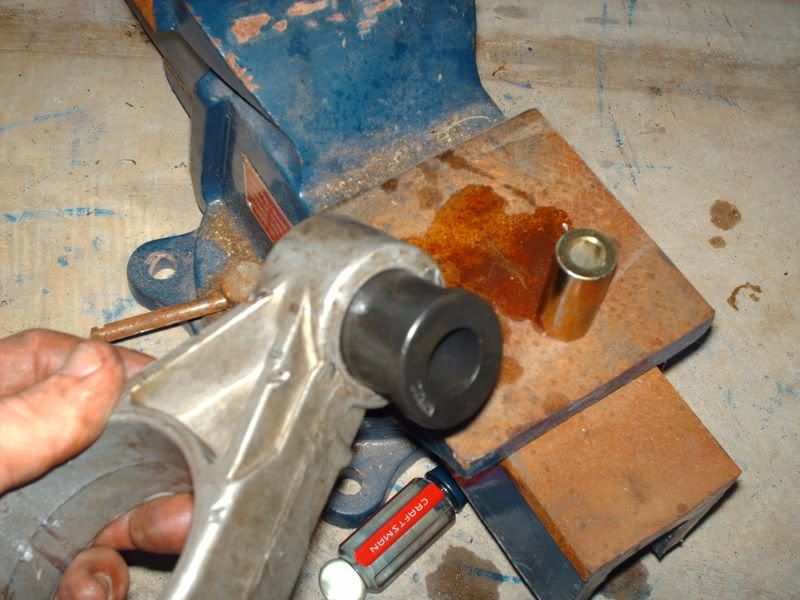 9. I heard that some people have had problems with these slipping out so I grabbed some silicone glue and went all around the insert and then pushed it in all the way.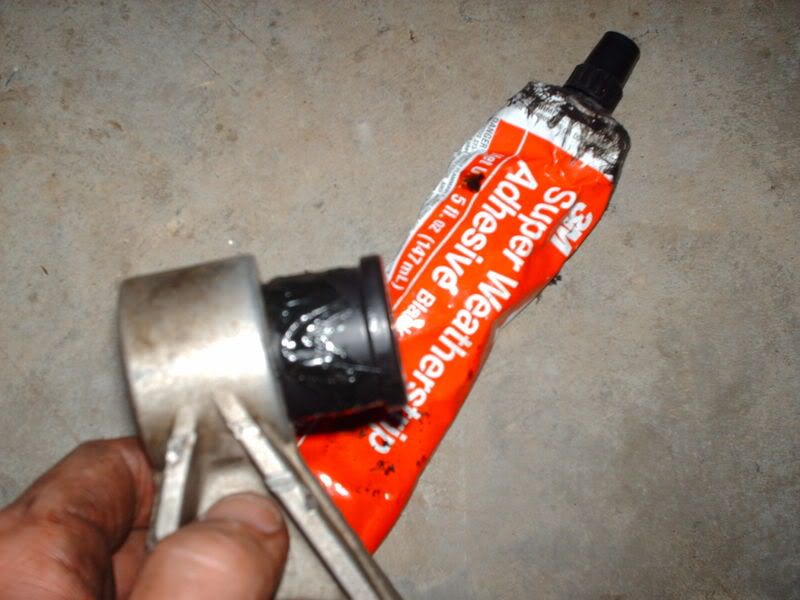 10.I did the same thing for the rear, but this one I used a screwdriver to help get it into the mount. In the picture you can see all I had to do was push the screwdriver to the left and it went in.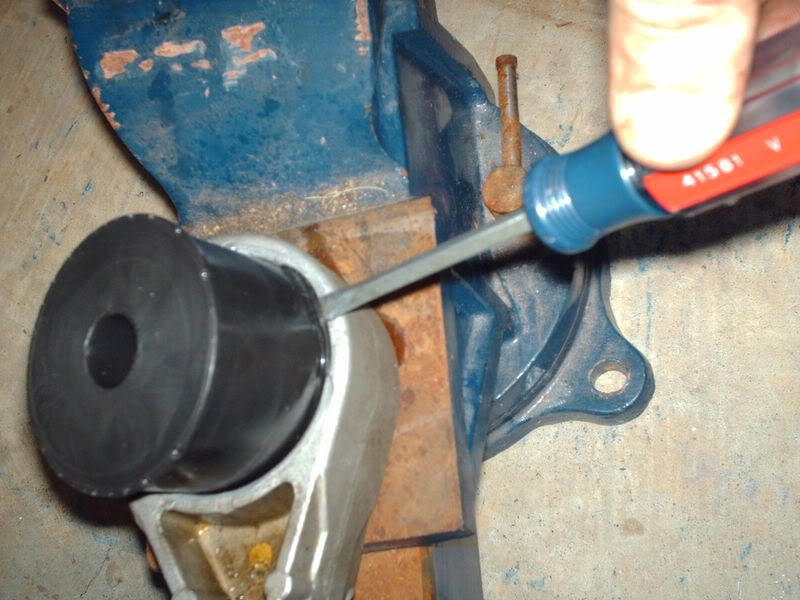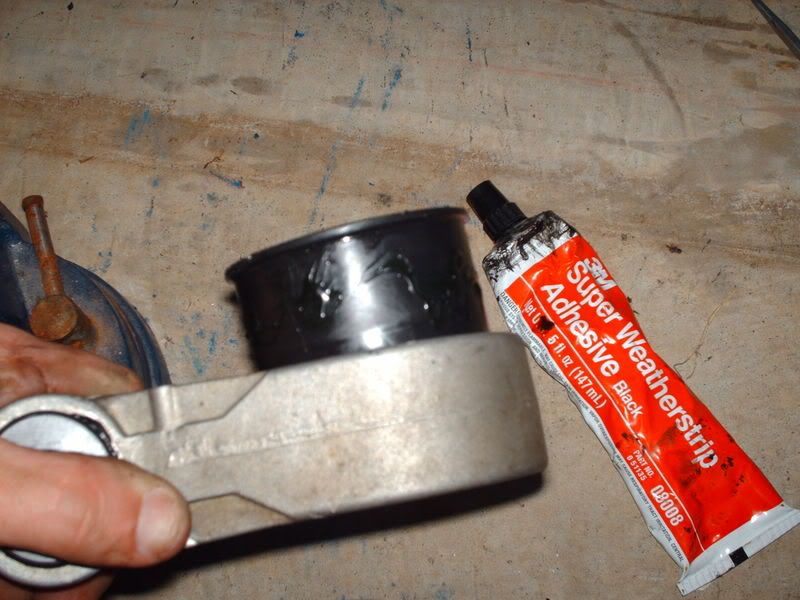 11. Don't forget to put those back sleeves in.
12. Now comes the hard part your going to want to put the mount back in and put the front bolt back in first and start it. Then your going to want to jack up on the motor, don't put too much pressure on it, and get the rear bolt started. You are probably going to have to tap the mount with a hammer and use the jack to adjust the motor to help get the holes lined up. Theres no exact way to tell, your just going to have to play with it. It took me a few tries to figure all this out, so trust me.
13. Now all you have to do is tighten those bolts up and you may want to torque them, but I didn't because I didn't know how much they needed.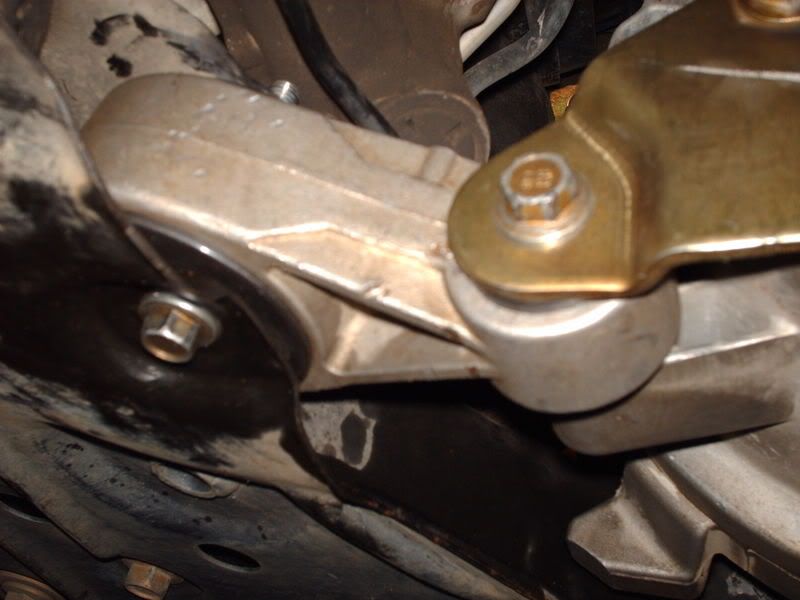 You're finished!
Heres the two mounts compared
It took me about an hour to do including figuring out how to get it bolted back up which took about 15-20 minutes, so it should only take you about 45 minutes.
Review: It made the car so much smoother. When you let off the gas the car feels so much better than before. I say its a good 18 bucks to spend.
If you have any questions feel free to ask.