Hey guys here's some more pics that were taken by Karl.
Pic of the Goatmobile on a different day....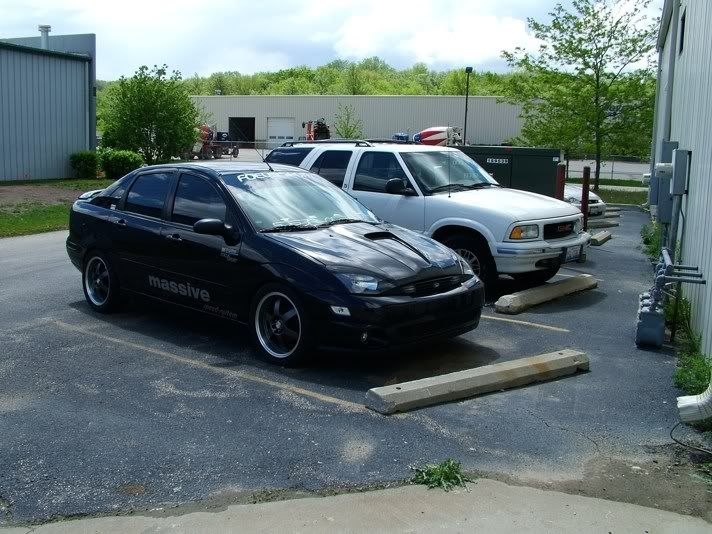 Shot of the SVT rears + a Panoz Esperante and Powerworked ZX3
That's me on the far right , behind the fatguy...
j/k shady!
Final pic of a blue '05 Duratec hatch and Karl's on the right...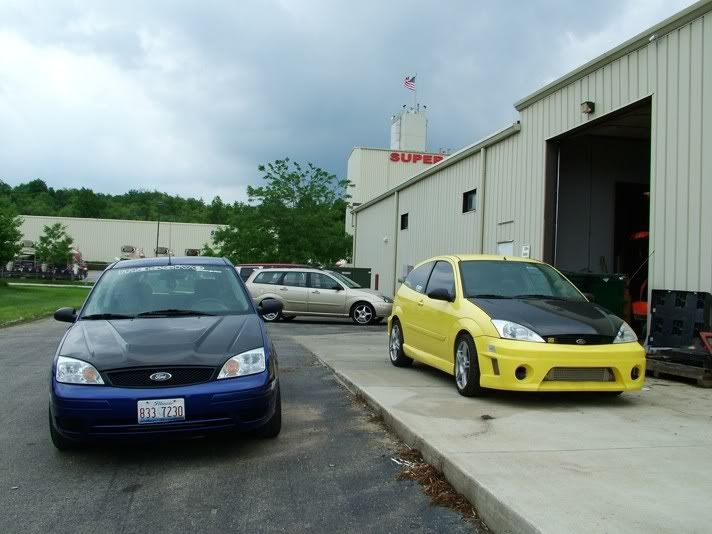 And finally some suspension work being done on some crazy guy's EAP, not Phil's EAP
(yes there were two comp oranges there that day!!)
Peep the red S2 sitting in the background too!