Now, if you own a 5 door SVT, you should know when you are driving and you park and turn off the car with passengers sitting in the back of the car. Your rear car doors stay locked. Which requires you unlocking all doors at the driver side switch in order to pull the handle from the inside to get out of the car. The rear doors do not unlock by pulling the handle while the door is locked. The front ones; however, do. So! This is what this write up is for, to keep from having rear passengers yell at you to unlock the doors!
Let's begin lol
Start by taking the center clip off to show a torx bolt behind it. Unscrew the torx bolt and you can unclip the rear side of the cover from the door. Push forward so it unhooks from the front.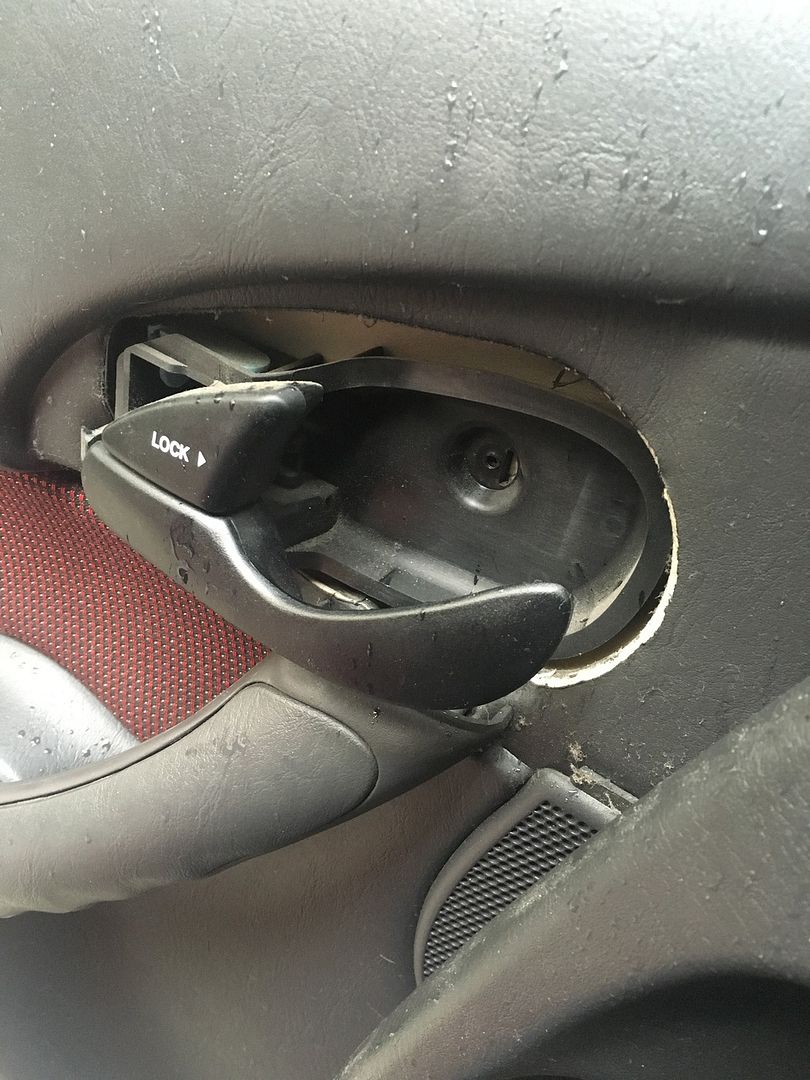 Next, we can see that clip piece there, I circled in red on the second picture to show you, that is what we will be clipping off.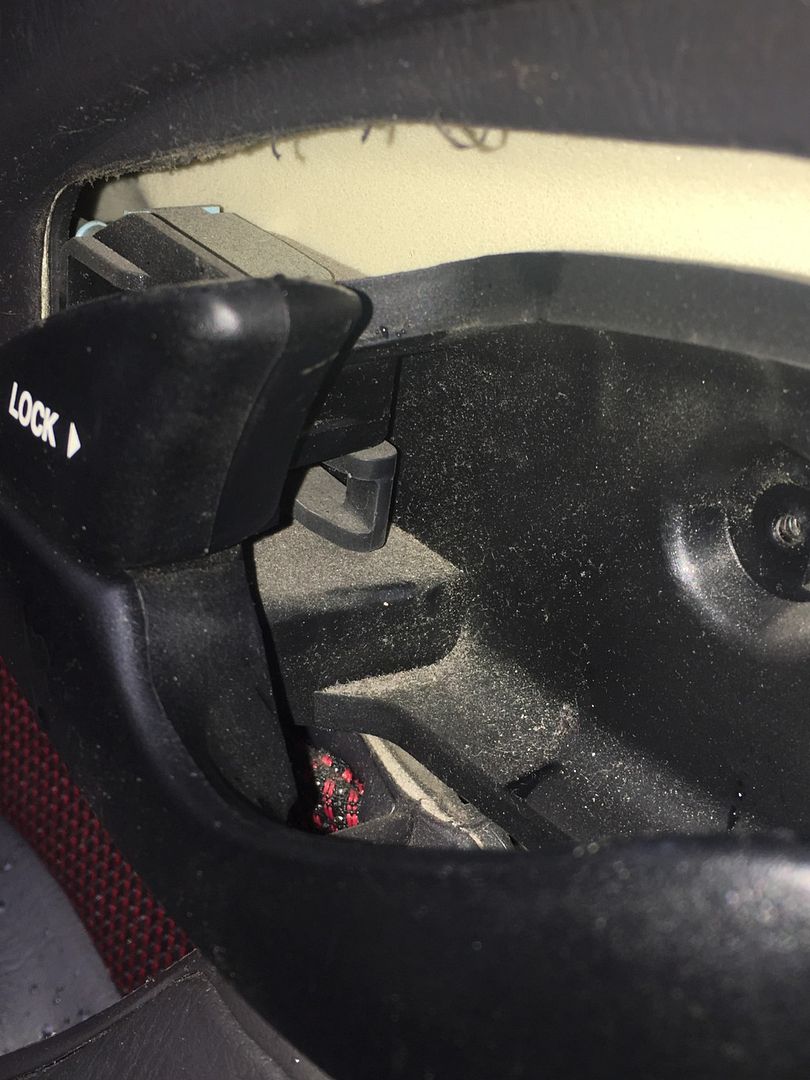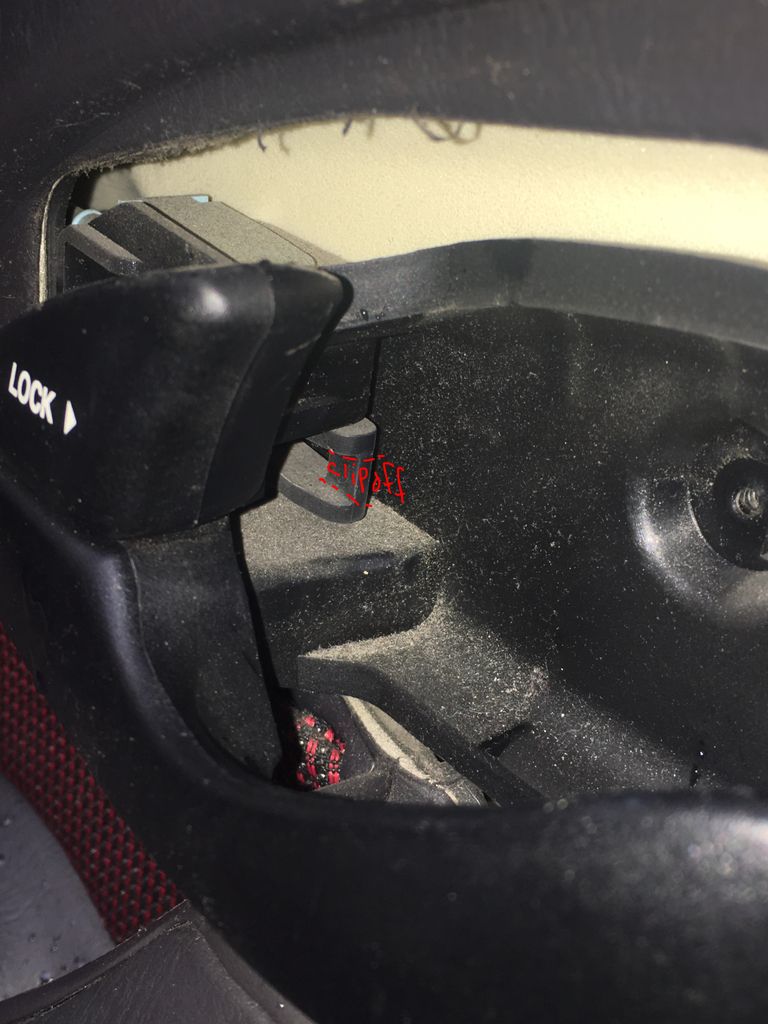 When I clipped mine off with some diagonal cutters, it left a "nub" stickin out. So I had to sand it down, this is in order for it to operate smoothly.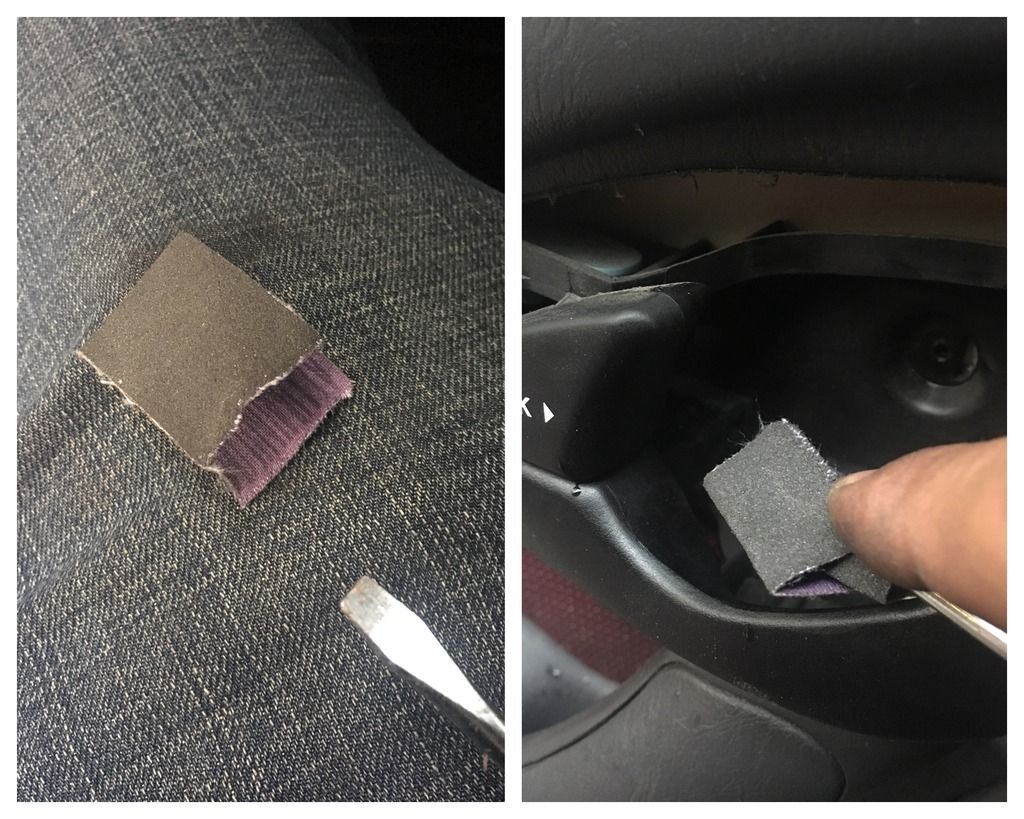 And well, that's all there is to it!!! Put the handle cover back on and test, and you are practically finished! Be careful when you cut them because the whole piece might crack lol so just take your time. Here is a picture of the passenger rear side. The damn thing broke on me, and the clip kept sliding down. I just zip tied a zip tie on the bottom in order to just keep the clip from falling down. Before you stay cutting, I'd look at the device and make sure you understand how it works. Best thing to do would be to heat up a knife with a torch and melt off the clip piece. This way you don't risk breaking the piece like I did and Mickey mousing stuff lol