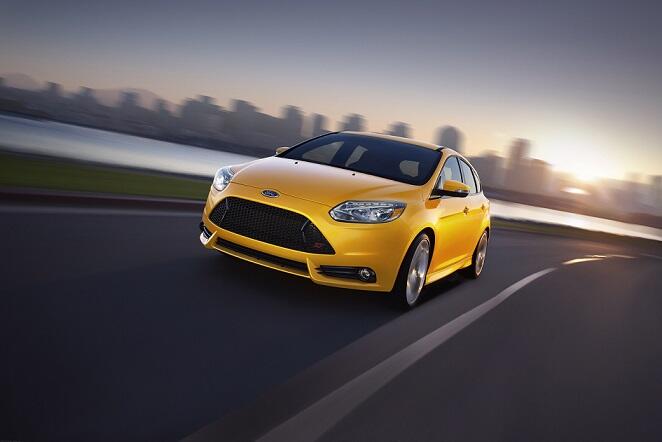 Ford Focus ST received the Best Performance Hatchback title at this year's Middle East Motor Awards (MEMA), the biggest independent car awards of the Middle East.
Now in its fourth year, the Middle East Motor Awards, an initiative by the Expo Centre Sharjah, with support from the Sharjah Chamber of Commerce and Industry, honor leaders of the automotive industry. A panel of judges, comprising 18 expert automotive journalists from nine countries representing the GCC, Levant and North Africa, evaluates the nominated vehicles.
"The Focus ST has gained instant popularity here in the Middle East, among journalists and hard-core motorists alike," said Paul Anderson, Ford Middle East Marketing director. "It has become a favourite to many as it delivers a superior driving experience and high-end technologies. With the addition of the 2013 Middle East Motor Awards title to its long list of accolades, it is just another proof that Focus ST is by far the leader of its segment. This recognition is a vote of confidence to Ford for delivering vehicles that customers want, with industry-leading technologies and attractive design, as well as superior quality and driving dynamics."
In order to be considered for a MEMA, vehicles must be available for sale in at least five Middle Eastern countries. They are judged on both technical aspects, such as innovation, performance and safety, as well as consumer aspects, including driver satisfaction, emotional appeal and whether they are Middle East friendly.
This year's achievement by Focus follows last year's win by the Ford Explorer, which was named Best Mid-Sized SUV.
The Focus ST will be on display at the Dubai International Motor Show Nov. 5-9 at the Dubai World Trade Center.