it was a rough winter...
still lovin the suspension though! (front drivers side)
but I finally get her cleaned up!
did an oil change!
my broadway mirror and dashcam which I've had for some time now
and a lucky charm! I like to throw into the car a different animal of some kind every year or two. I guess you could call it a superstition haha.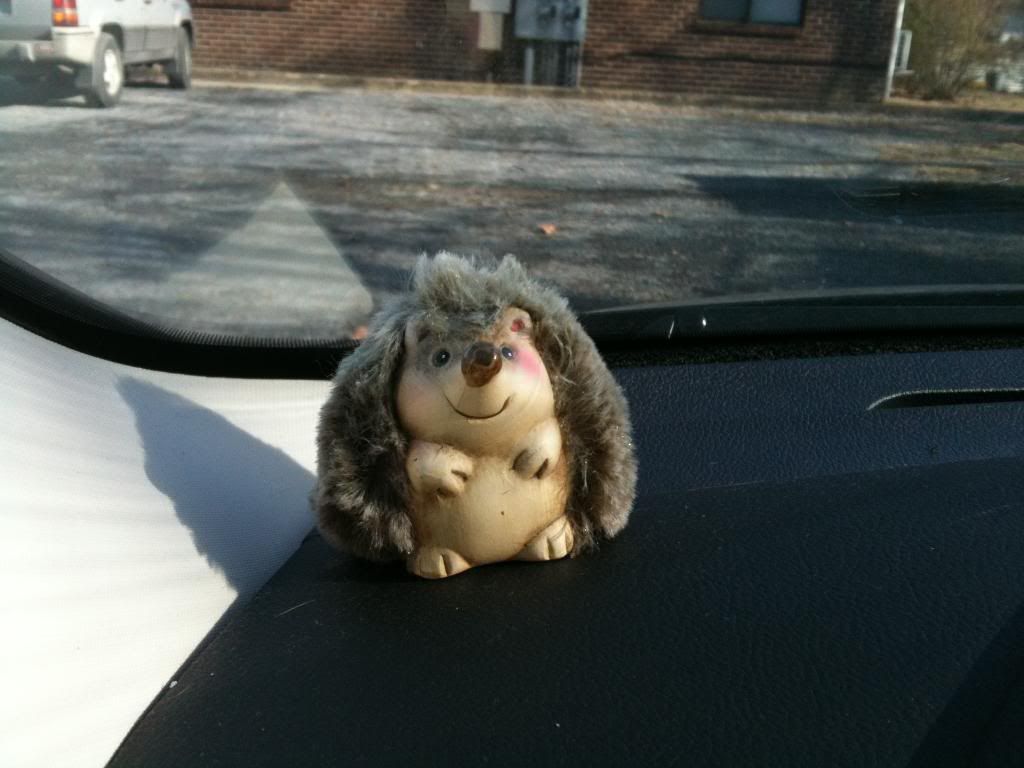 So does this make me eligable to the Sonic Club? [Tongue] haha