Bought some today!
I couldn't wait to get home and use it all up, either!
Here's the instructions from the box. I thought I remembered hearing that a 15 minute cure-period was needed from all the videos I watched on the stuff... the instructions do say 30 minutes between each application. AND, to not thoroughly soak the material... though, I assume that maybe why this is a temporary treatment. The "impregnated" cloth must be color-treated differently so to avoid the discoloration...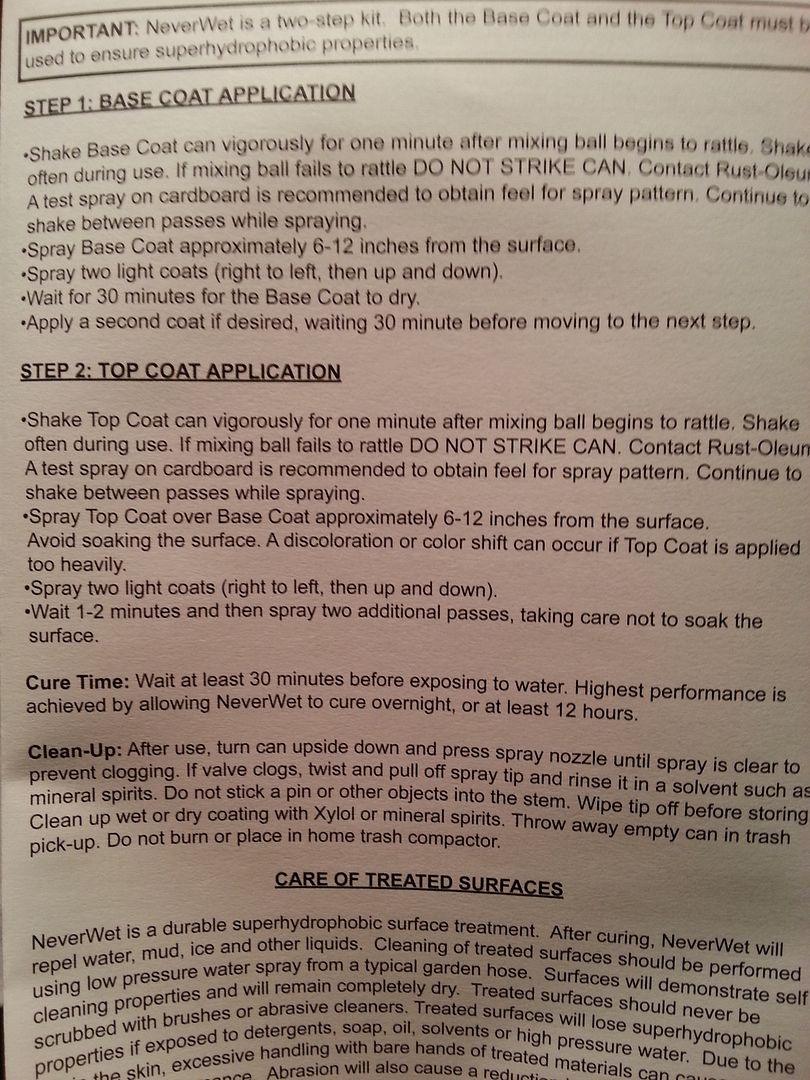 These shoes are two years old, so the discoloration is from never being cleaned in the first place. The color hasn't changed much at all; but I am going to follow the instructions and allow maximum time for the stuff to cure before exposing to liquids!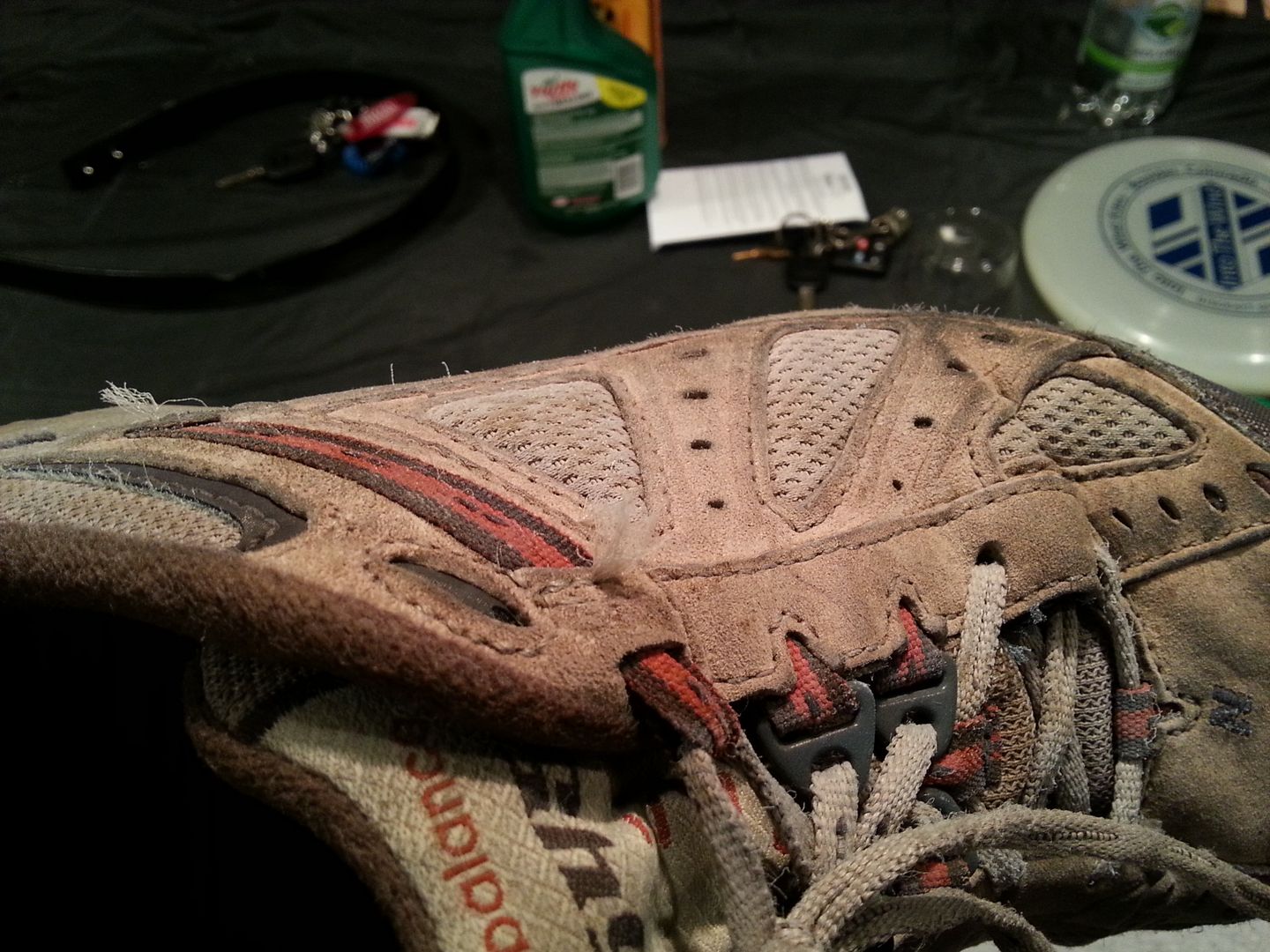 After work tomorrow, my brother is headed over. We're going to wear the treated and un-treated shirts and have my better half chuck a bucket of water on the two of us... I'll GoPro the thing so we can see the results in real-time!