We've been re-launching our engine building offerings on the site. See our page for lots of top quality parts - gaskets, rods, pistons, bearings and of course, ARP High Performance hardware!!!
We just got a nutso-huge shipment of ARP in, and for the next 2 weeks, you can save some dough on your engine build! We've got it all, head studs, main studs, flywheel bolts, crank bolts, etc.
5% may not seem like a huge amount, but ARP stuff isn't cheap - so 5% can go a long way towards affording more cool car stuff!!!
Stop by the site and check out all our cool engine builder's parts from brands like Eagle, Fel Pro, SCE, SuperTech, Crower, Clevite, Fidanza, and more.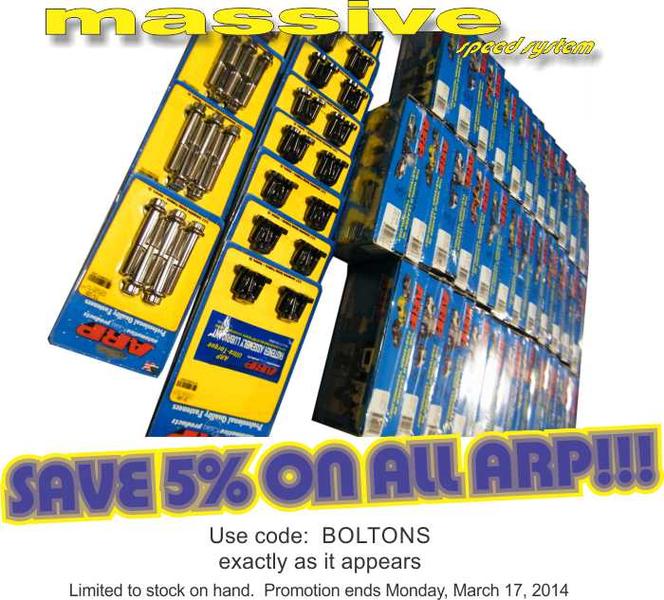 Save 3% off all ARP products.
Use code: BOLTONS
exactly as it appears
Limited to stock on hand. Promotion ends Monday, March 17, 2014.