I have a couple Ford Focus OEM radio faceplates converted to BLUE LED.
The faceplates are a direct swap for your radio faceplate.
Excellent condition faceplates - you can see the hi-res pics for the exact one you will get!
Pro's of swapping just the faceplate:
* Much cheaper than buying the whole radio unit.
* If your unit works 100%, it will continue to do so...you won't be stuck with a potentially faulty radio that you swapped!
* It is literally a 5 minute swap of the faceplates.
* Plug-and-play for your stock radio!
Thanks for looking! Enjoy!
Name
: Andrei B.
Location
: Canton, MI 48187
Cell
: 734.358.8336.
If you call or text, please tell me who you are. If you call from a number I don't know and don't leave a message, i *probably* will not call back lol. So, message or text and you'll get it returned asap 100%!
Email
:
starfuryt550@yahoo.com
FF ONLY Special Price
: $59 shipped per bezel.
Quanitity available
:
* '00-04 - (2) Faceplates
Product Images
:
The whole unit in blue LED: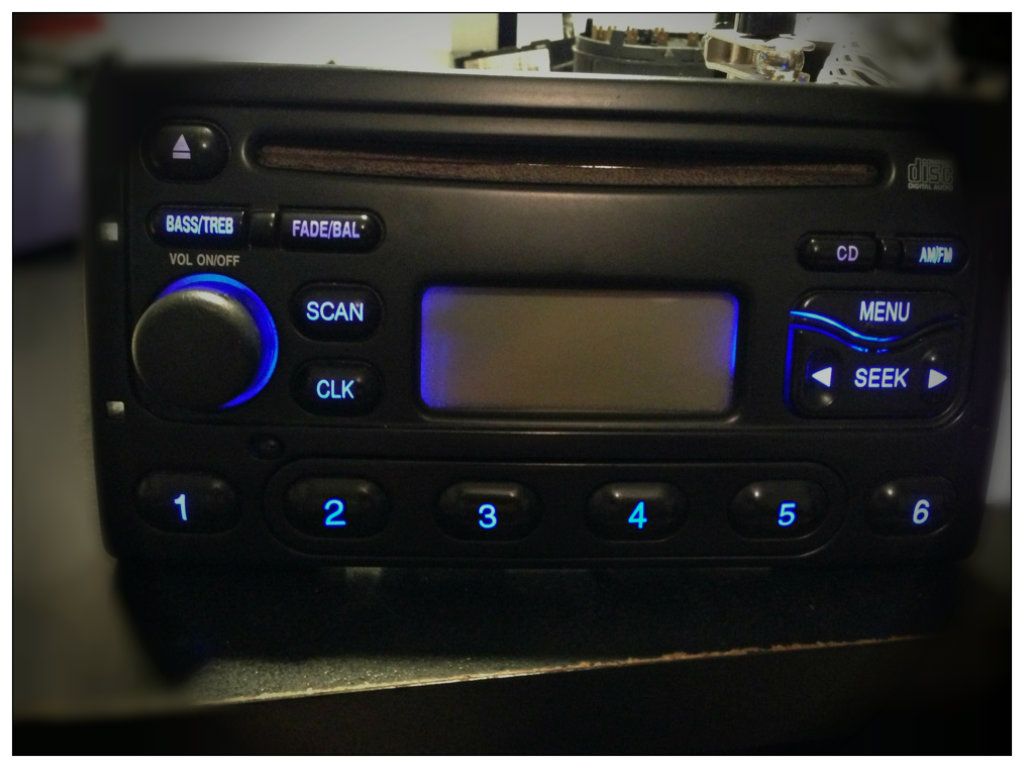 Close-up of the 'security' piece that pops off. You can really see the color here!