Post #88
Unless you meant you?
In that case, you may want change "Big ole' pliers or equivalent" to 1-1/16.
On the zx5 the flared nut on the exhaust side of the egr tube is 1-1/16.
The bung you left in the exhaust mani (circled below) is 1".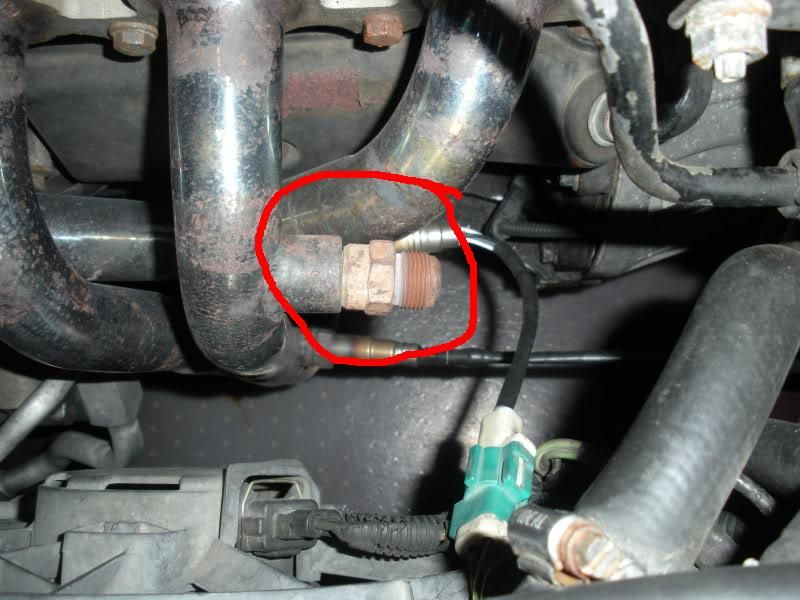 I removed both and used the plug "joesperformance" recommended in post #87. To me it was easier and looks much cleaner.