SOLD
This is the OE lower trans mount off my car, came off at 125K miles. As some of my winter boredom I sanded most of the excess casting material so it's pretty smooth, cleaned it thoroughly then painted it. The bushings are brand new. Used some 3M gasket sealer as recommended from this forum. Been running this same setup on my car for the last 25K miles and it works great, just about as good as the CFM, VF or Steeda mounts but at half the cost.
As far as I know this will fit any Focus 00-09, SVT, Zetec, Duratec, or SPI
Asking $65 shipped plus 3% for paypal fee's. Respond or PM with offers or questions.
Old bushings removed and mount cleaned.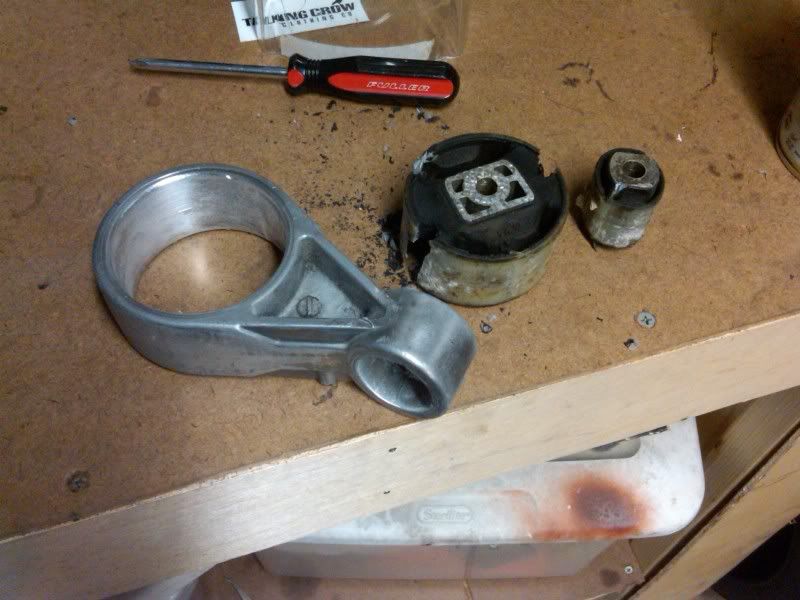 Painted with new bushings installed.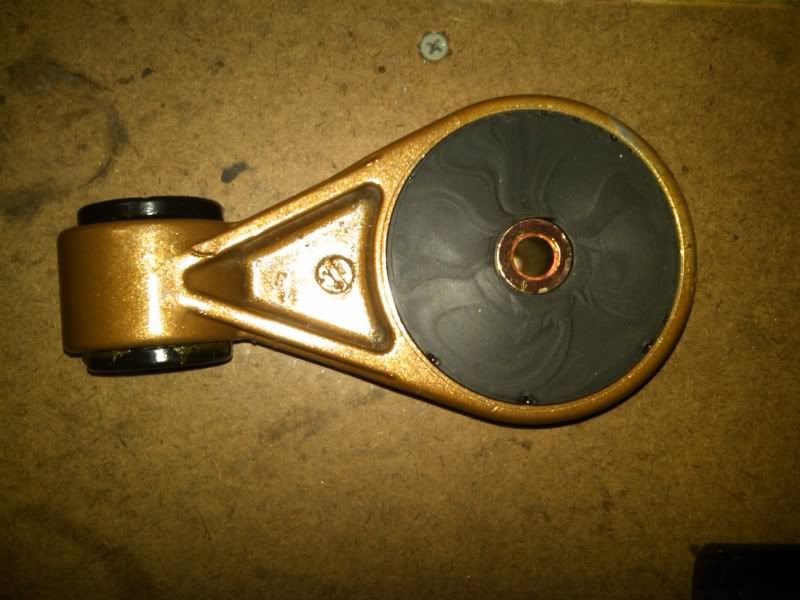 A few scuffs when installing bushing.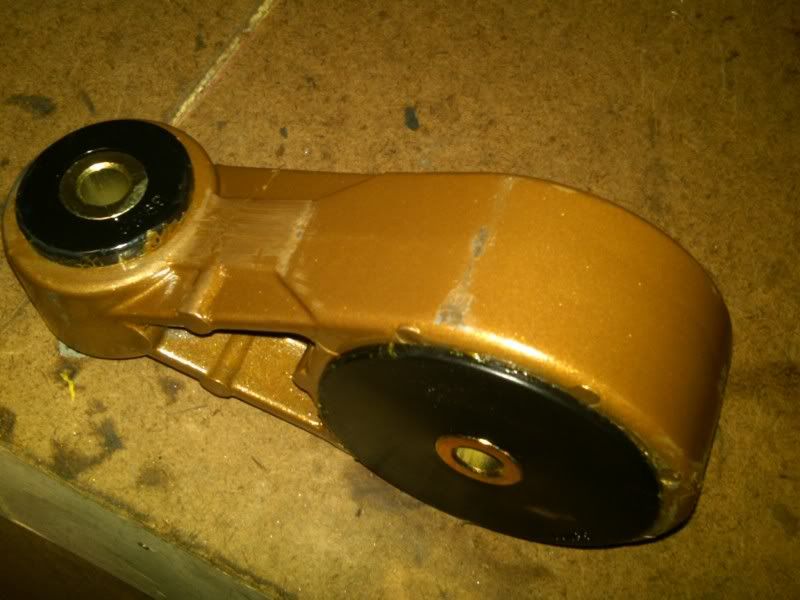 Thanks
Nick