Quote:
Originally Posted by
Lancer211
My ST bezel arrived this week from Tousley so I slapped it on and snapped a few pictures while at the AZ Crew meet in Prescott. Originally I was gonna paint the inside black like an SVT bezel, but the silver is kinda growing on me, and it matches the rim of my tranny temp gauge and HVAC surrounds.
Whaddaya think?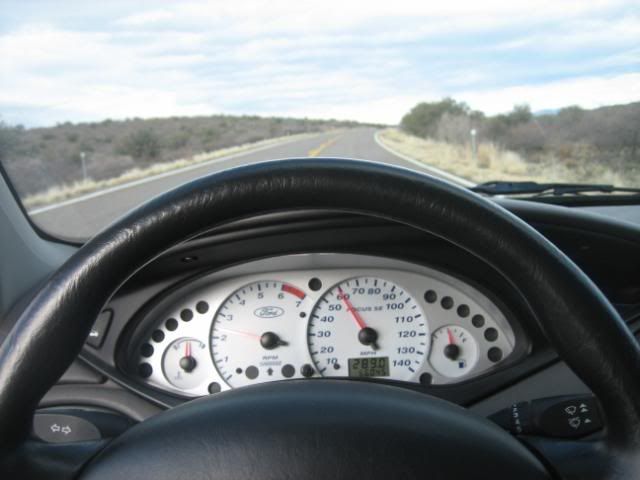 Lancer, can you post a picture of your gauges at night? I'm thinking of getting some Speedhuts and I was wondering what they looked like at night
Thanks!