Massive has redesigned our oil fill caps and now offers them separate from our Trophy valve cover kits!!!
Fits - Focus Zetec 2.0 '00 - '04 WITH SCREW IN OIL CAP
Contour '95 - '97
Escort ZX2 WITH SCREW IN OIL CAP
Focus SVT 02-04
Zetec powered kit cars too! Birkin Caterham Lotus 7 Locost LS 40
A word about them:
Finish off your motor with some style. Massive's newly redesigned oil caps are made of top quality 6061 aluminum and offer a low profile for handsome good looks. Stainless steel socket low head cap screws affix them to a plastic substrate that offers OE type "click tight" to prevent over torqueing and to isolate engine heat. CNC machined in house at Massive in the USA. Bright anodized in your choice of clear or purple.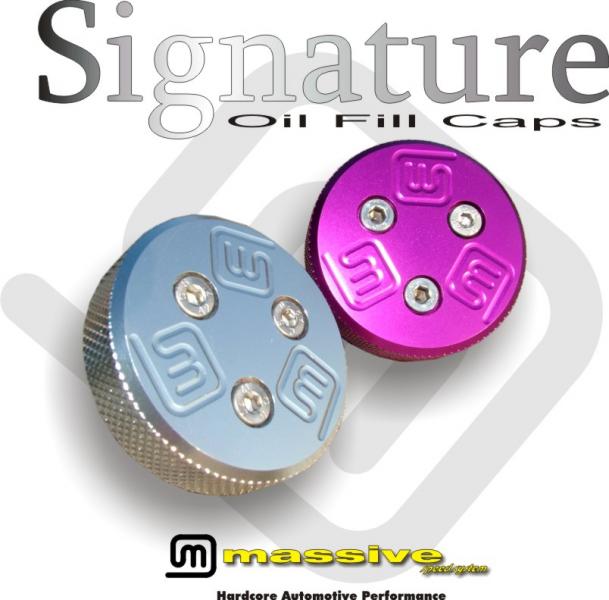 Just $38.97!!!
In stock!
Find it
Here