I just took off my gas tank following the steps in the Haynes manual, except for removing exhaust. It's just not necessary and mine is so rusty I know I'd break it. Here are some good pics that might help you if you're trying to disconnect the hoses and wiring.
Top of front end Fuel supply to filter line is still attached:
Rear of tank, I'm holding up the vent hoses, the big hole is for the fill hose:
Overall Top View: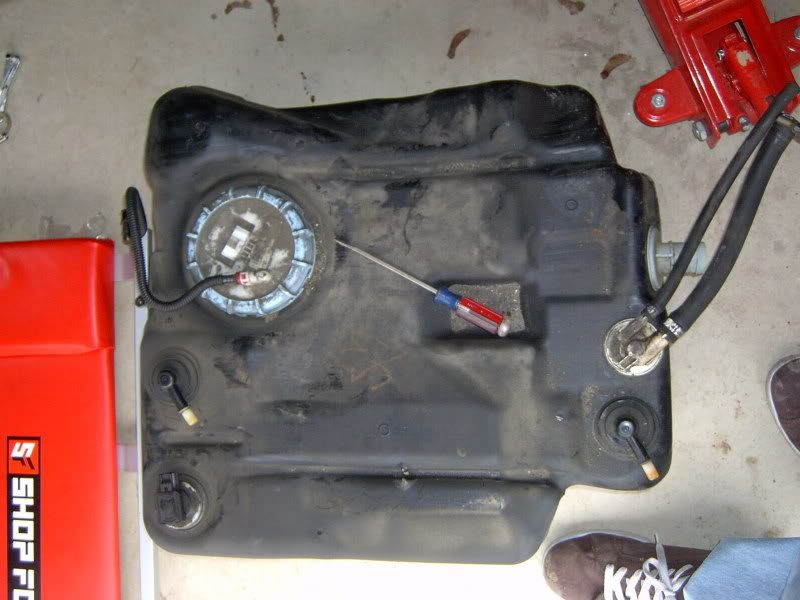 Overall there are 6 hoses and 2 connectors that need to be disconnected to drop the tank. Why 6 hoses? I can't tell you that, but I can tell you that the charcoal filter described in Haynes is not present on all Focuses. I disconnected a charcoal filter, but I found out it was not necessary for removing the tank.
Any questions?
__________________
Rally with your goggles on!
2000 Pitch Black ZTS Auto (230,000+ miles)
2007 CD Silver ZX4 SES 5spd
Zetec Crew #190