I bought one of these kits a while back......just in case the worst happens. I read posts about broken clips, but the connector itself could also break. I got it at Advance Auto, Dorman Quick Connect #800-054 $15. This connector will go on either side of the fuel filter, but it will also replace the connector on the fuel rail, and other places (on my '06, probably other years).
Here's what you get (less the fuel filter). The line is about 18".....you just cut off what you don't need.
It comes with a little gray disconnect tool......you place it on the fuel filter.
Then you push it into the connector.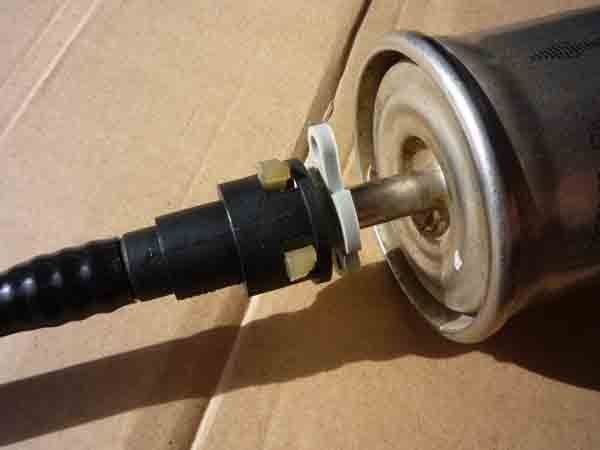 Then you can pull the connector off the fuel filter.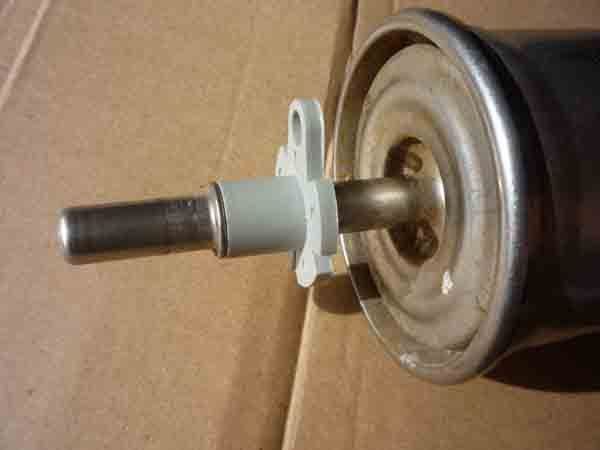 And here's what the little clip looks like by itself.....normally this stays attached to the connector. I removed it for the picture. You can buy these separately.....a box of 5 for a few bucks.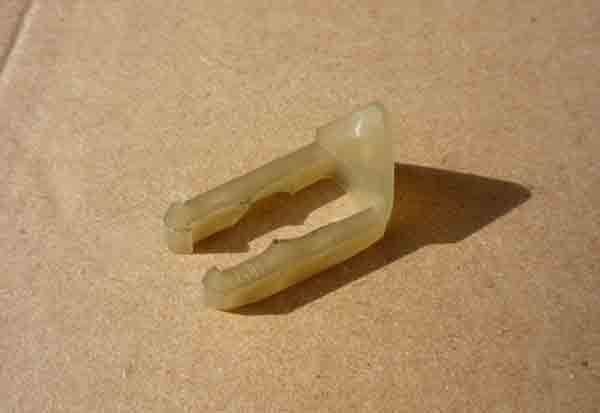 Now....to replace a broken Ford connector, you cut the line off, and insert the metal connection piece into the Ford line. You warm the line up for a few minutes by sticking it in a container of hot water. Then you cut the new line to the right length, warm it up, and stick it into the metal piece now on the Ford line. Simple enough. I haven't had to do this last part, and hope never to. But the Ford connector does look like it could be broken easily enough.....
Questions? I also saw this at O'Rileys.....