Massive is STOKED to report we have secured another LARGE quantity of FANTASTIC additional sponsors for the midwest's BOMBINEST ;) Event!!! CRUISE JAM 3!!!
Focus Sport:
Front Stress Bar - $99 Retail
Rear Stress Bar - $79 Retail
Lower Stress Bar - $89 Retail
LOADS of swag!
SuperTech Performance: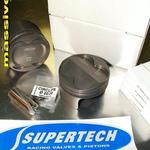 1 FREE Set of forged pistons for any current application - $499 retail value
MUCHO swag!!!
K&N Engineering:
1 FREE Intake System for ANY of their THOUSANDS of applications - $189-$489 Retail Value
GOBS of swag!!!