I no longer need anything right now, I think I have everything to start the repairs to the car. MODS can delete this thread or lock it. Thank you.
Required Information:
a. Your Item Description: Looking for A/C condenser, Lower Radiator mounting bracket, possably radiator mounting bracket, passenger side SVT fog light bracket, SVT fog light
b. Your Location: San Diego, Chula Vista, CA 91910
c. Your Asking Price: let me know
d. Any Related Photos: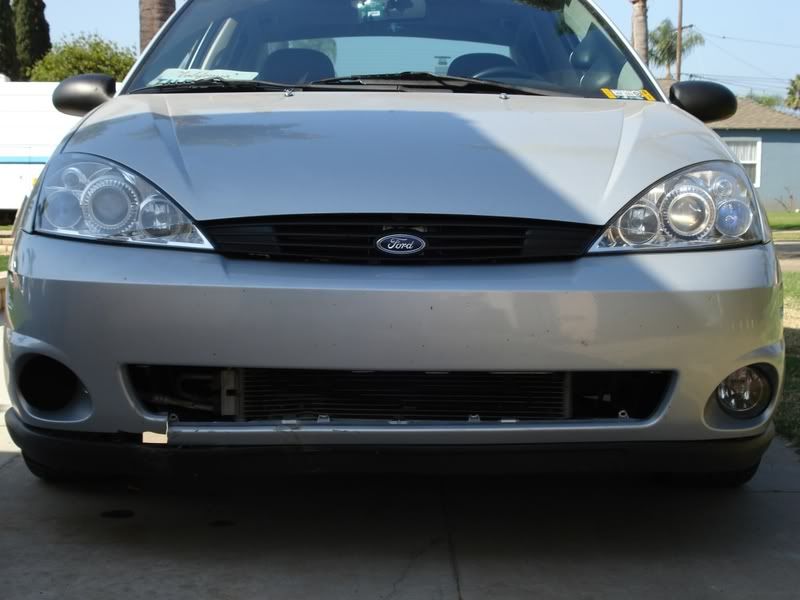 Heres the story, I was headed down the freeway doing about 70 MPH or so in the number 1 lane and the car infront of me kicked out a orange traffic cone from its rear passenger wheel. I did not have a shoulder to swerve into and there was a huge SUV right next to me on the right. I hit the brakes, but not too hard since there was a car right behind me, and swerved to the left as much as i could without hitting the guard rail. I hit the cone doing at least 70 MPH, and as you can see, it hit just next to the passengerside fog light. well upon impact out of my rearview i saw glass, the fog light, lower grill, air inlet surround, and other items spray all over the lane behind me and under the car right behind me.
I am getting a new bumper, but i need to replace what i can on my own without going through the dealership for parts.
if you have any of the parts that i need, just let me know, and if you see anythign else i may need let me know.
thanks in advance
jross13450@cox.net