Alright, so moving on to some smaller details of the build now that the major components are taken care of....
after MONTHS AND MONTHS of trying to track down OEM focus RS foglights, I decided to research some other options. I bought some Projector foglights on ebay to give them a shot..... They came in yesterday so I held one up in the bumper to see how they'd look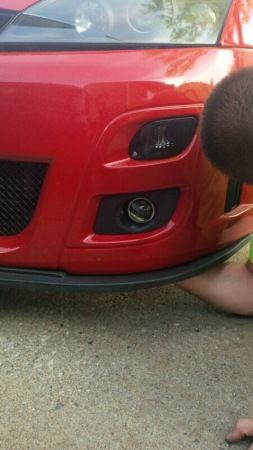 I think they'll work out nicely, especially for my replica bumpers because those won't have the mounting embossments on the back for OEM fogs. These ones come with mounting brackets, I think I'll whip up something to mount them to the radiator support.