Quote:
Originally Posted by
Mr.N00bLaR
Anyone wanna take a picture of what the menu options look like when you are using a flash drive? Can voice commands control sorting / selecting music when you use a flash drive?
Voice commands not only work, they are really the only way to go about playing music from a flash drive. Not sure how well manual browsing works on the other Focus head units, but on mine it is utterly worthless for searching and playing. Despite all that screen real estate, only one line is used when moving through the menu, and that can make things confusing.
For example, assume I want to listen to MC Hammer. Or more specifically, his 1990 hit, "U Can't Touch This".
Using voice commands, I can pull the paddle and say "play track you can't touch this" and the song will play. Doing it manually is possible, but quite a bit more involved. But you asked, so here are the steps with pictures!
First, you'll want to press the "menu" button on the head unit. The following menu will appear. Choose the first option, "SYNC-Media", by pressing OK.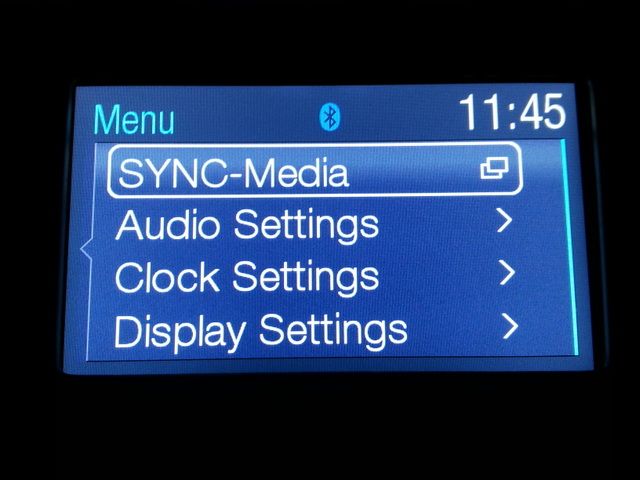 This will bring you to another screen, only from here on out you can only see one choice at a time. Press OK to choose "Play Menu", the first option.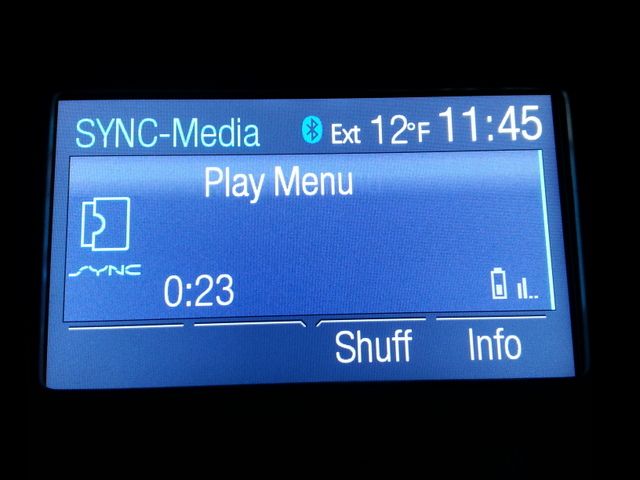 The next screen gives you the option to "Play All", which can also be done much easier by just pulling the paddle and saying "play all".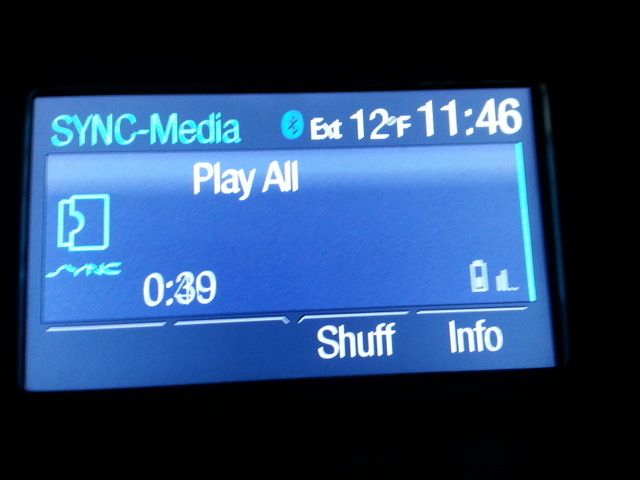 Press down until you see the following option instead, "Artists". Press OK.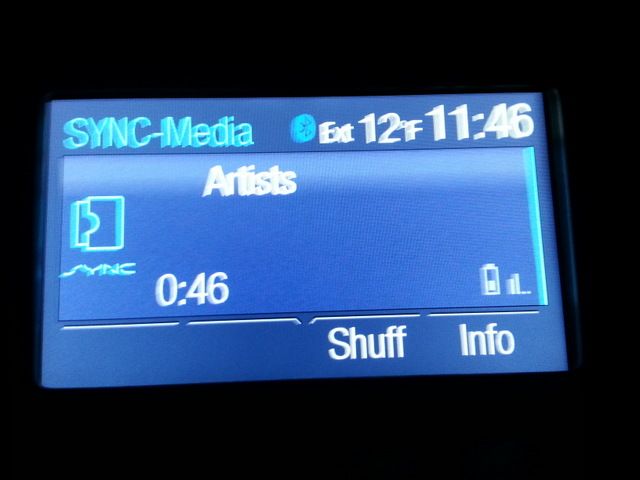 The next screen will give you the choice of "All Artists".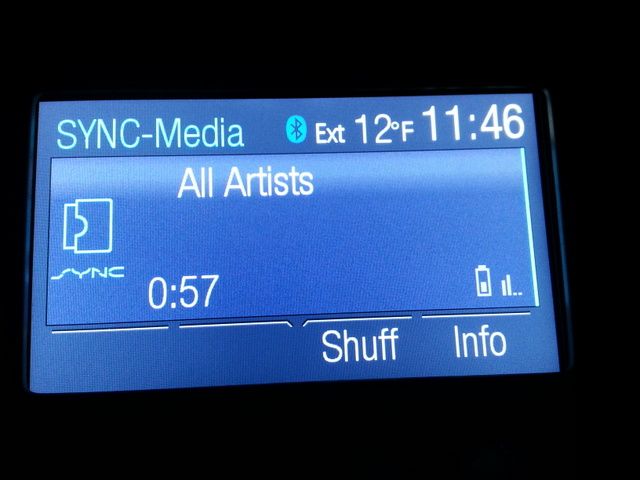 But we don't want that, so press down until you get to what you want, in this case MC Hammer. Press OK.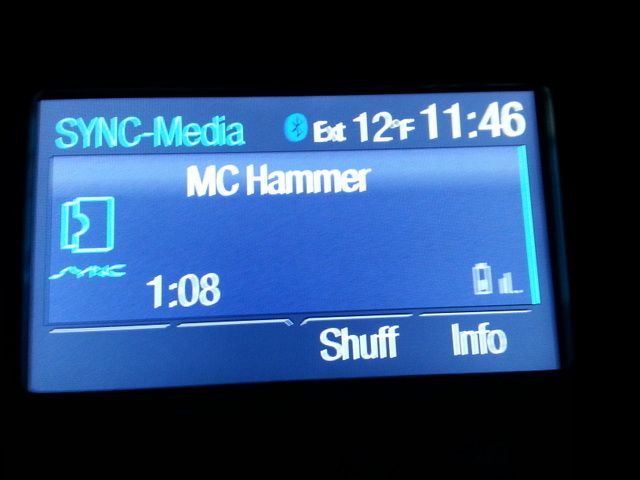 The next screen would allow you to play all MC Hammer albums, but we just want one...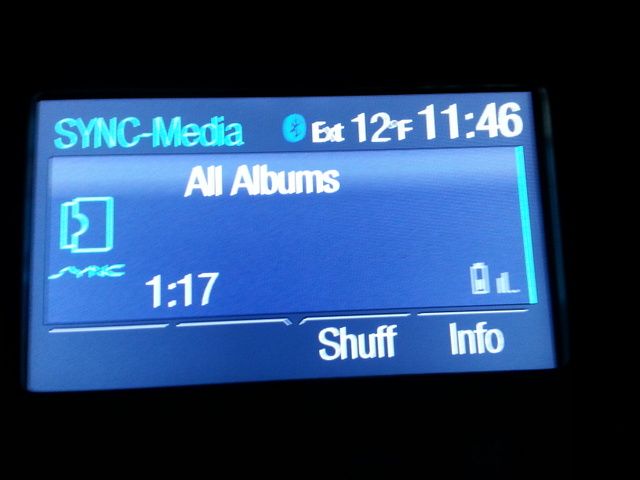 So press down until you get the classic "Please Hammer, Don't Hurt 'Em", and select that by pressing OK.
And press down again until you reach the musical masterpiece, "U Can't Touch This". Press OK and make sure you're wearing giant pants.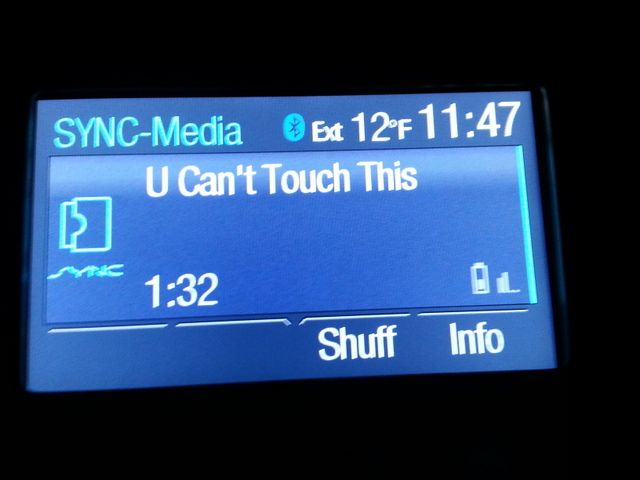 Like I said, it's pretty involved and I may have missed a step. But that's the general idea behind selecting and playing an artist/album/track without voice commands.