Hey guys yet another problem with my dgr coilovers. At the top of the strut (if thats what you call them on coilovers) the bearing that goes in the mount has seized up on me. I found some images of the mount/ bearing new for reference: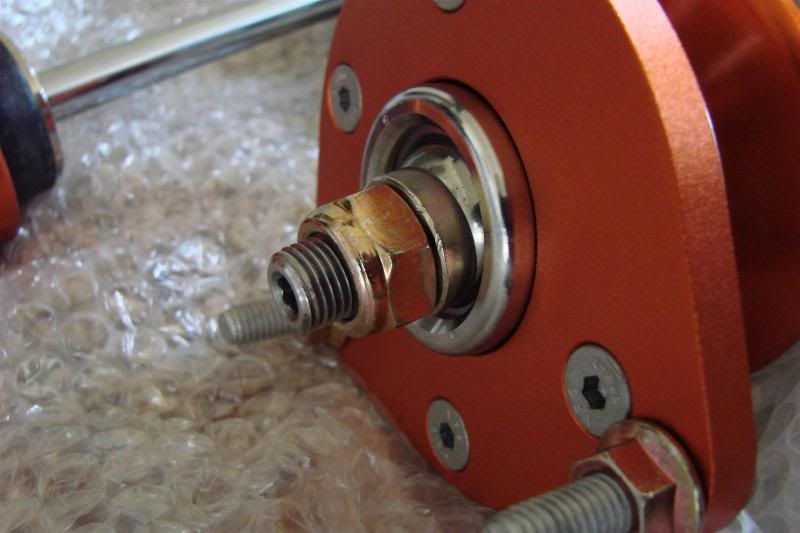 I was able to grease it up to the point I have horizontal movement back on it, but can not get the bearing to spin so when I turn I get a loud series of pings because the strut piston is spinning in the bearing sleeve rather than the bearing spinning. The closest to a replacement I have found is this from ksport :
http://ksportusa.com/b2c/products.php?cat=1999
Now I do not know if these will work or not?
I am at a loss as what to do because dgr will not get back to me on a replacement part. Maybe a stock mount would work on them? Any Ideas or suggestions would be great.