Hey guys! My name is Anthony. I'm from Northeast PA. I've been on the forums just reading as a guest for a while and i decided to join. I recently purchased a 2003 SVT focus. When I bought it, it had 37,000 miles on it. It currently has 41,000 miles on it. The previous owner of the car is Joel Lipperinni, one of my friends and a national SCCA champion. He owned the car since 2006 and has taken great care of it! When he bought the car it was wrecked. He repaired the car extensively and it looks great! When he repaired it he replaced the roof section and rear clip. He put a roof with no sunroof because he was actually going to make this one of his race cars but later re decided. The only problem is the original SVT front bumper has a huge hole in it, so he put a normal focus bumper on with the svt lip. And one of his buddies took the original rims for another SVT that joel had. Car runs and drives amazing!
This is what the car looked like when Joel purchased it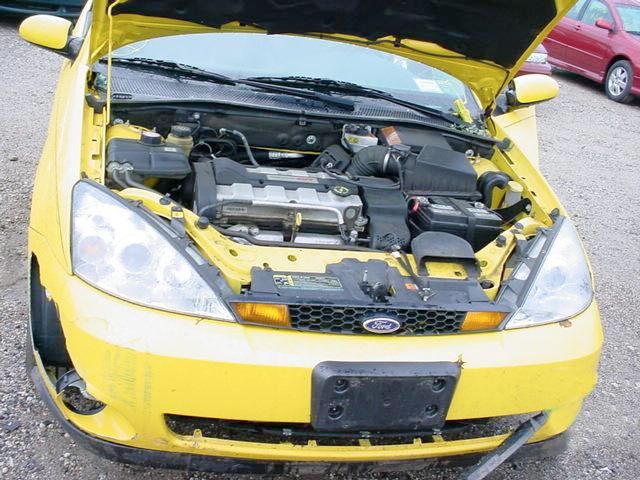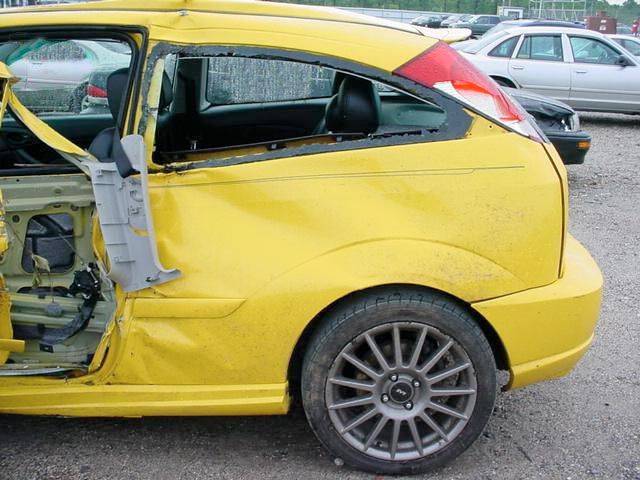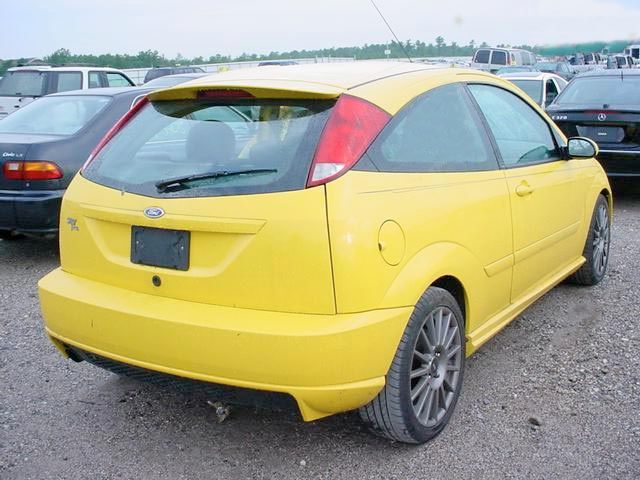 Heres how the car sits today!