Got the header welded up.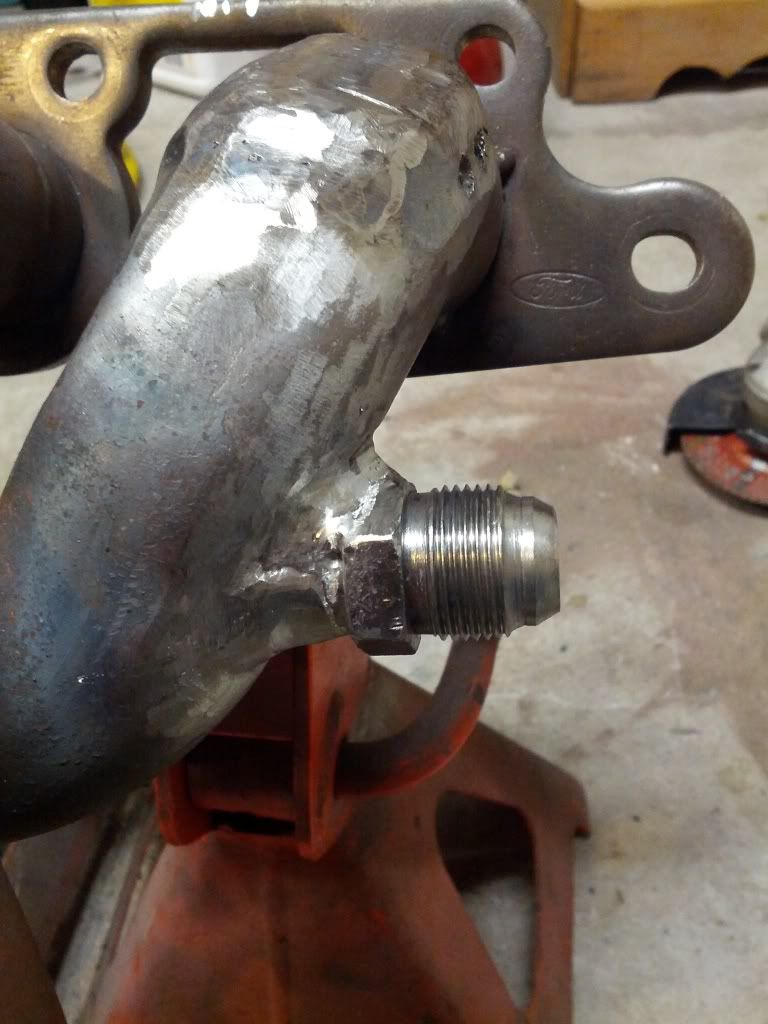 Use a MIG welder with Argon to go the welding. While welding the header patch the setting was a bit hot so did blow through a few small areas. was able to weld up the holes and used my Oxygen Acetylene torch to reheat and flow the weld to require less grinding.
I was able to get the EGR bung flown quite nicely and requires no real grinding. Could not get the patch as nice looking so has required more grinding.
I got the patch welded up on to the top side to take care of the large hole. I still have a little bit of grinding. that can be seen on the first image. I also need to grind down the inside, runner a little where the patch went. The two locations where I blew through the header has some blobs of weld on the inside that I want to grind down. Need to get one of the flex attachments to a dremmel so i can get the 3-4" into the runner and grind it down.
Unfortunately the oil pan was not as good.... it was fine when I did the MIG welding but worried that I did not have good flow or completely sealed off between the bung and the flange I think I ruined the pan.
I think I overheated the metal while I was flowing the metal. After getting the "slag" off I found the following.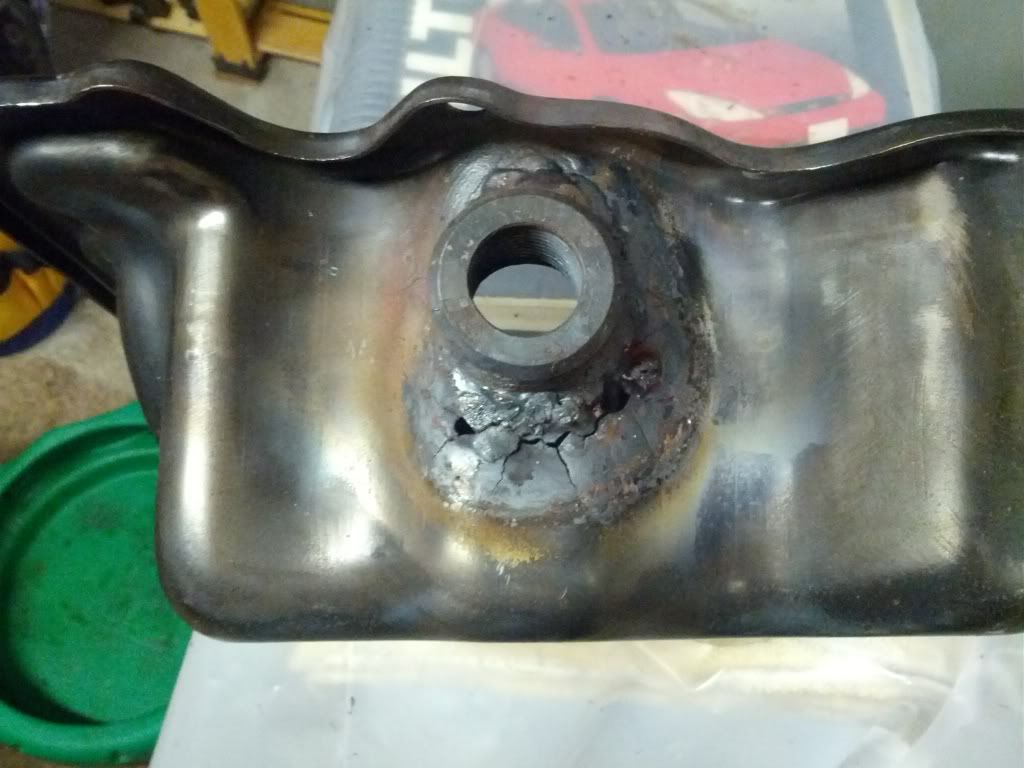 I don't think this is salvageable. In my free time I may try to weld it up. But I plan on getting a pan from Tom. I think this welding may need to be done by a TIG or someone with a lot more experience than my self.