Debadged the rear. No Flex Fuel, No Focus, No SE, and definitely no more dealer crapola.
Tools of the trade. The big die is actually a dollar store eraser. Excellent for peeling away the gunk left behind when the stickers are peeled up.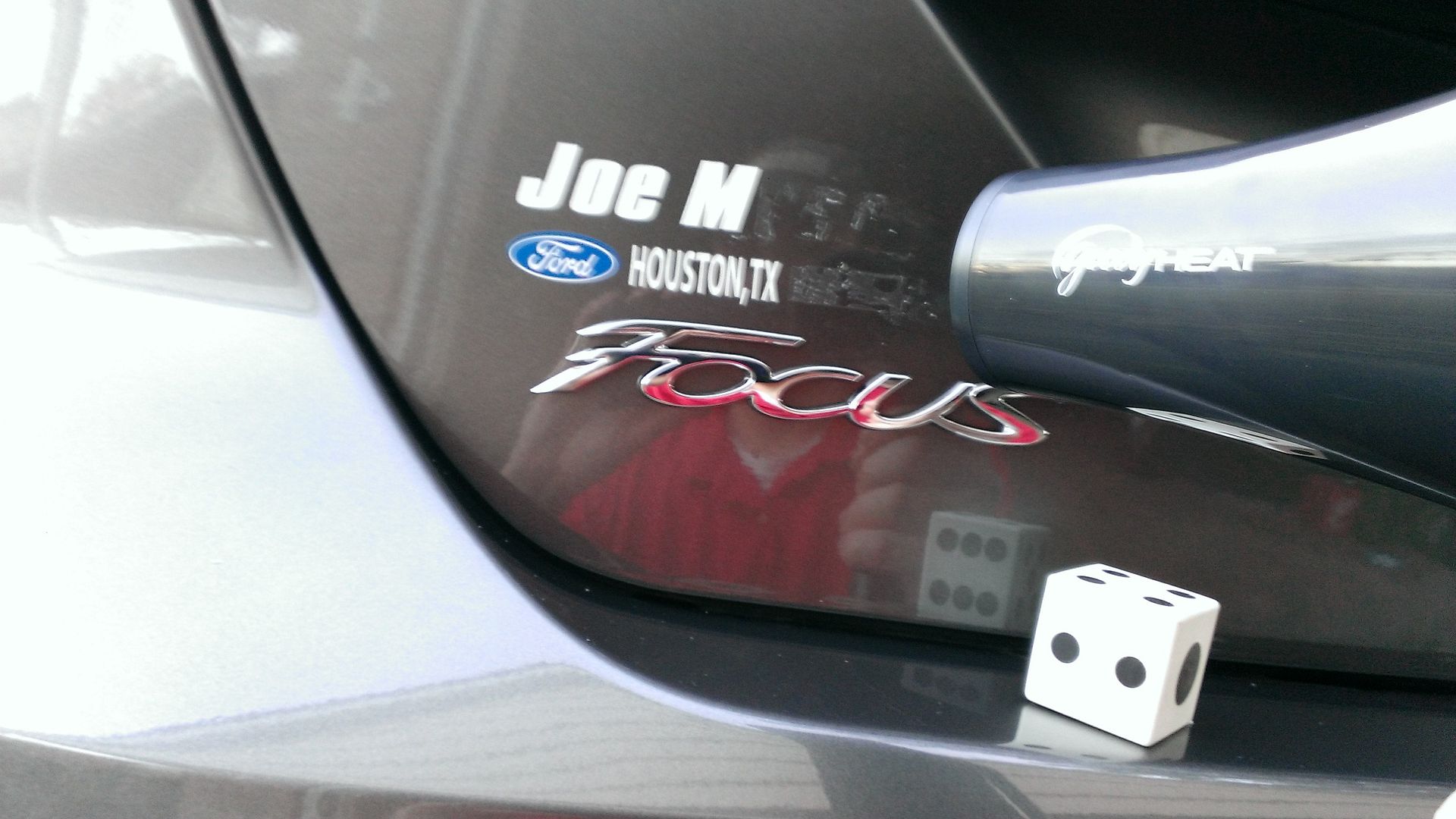 The Sterling Gray Metallic really pops in the right lighting. TONS of metallic!
Sad that Focii are now bigger than FOX Mustangs. :(
Second mod to come tomorrow. 12% tint. Yay.