So, i have been wanting to get pictures up of one of my mods with the biggest visual impact and finally found the time. The total cost was $50, the time was about 3 hours( made some mistakes along the way) but the results speak for them selves.
Picture one is with all lights on: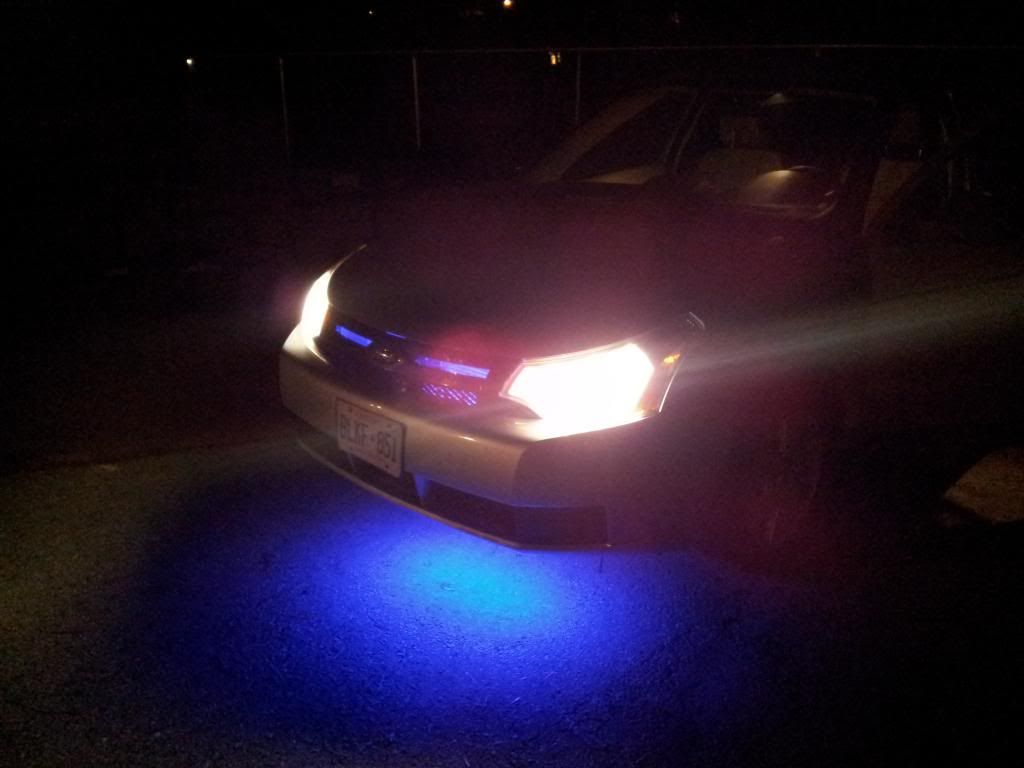 Picture two is with just the parking lights on: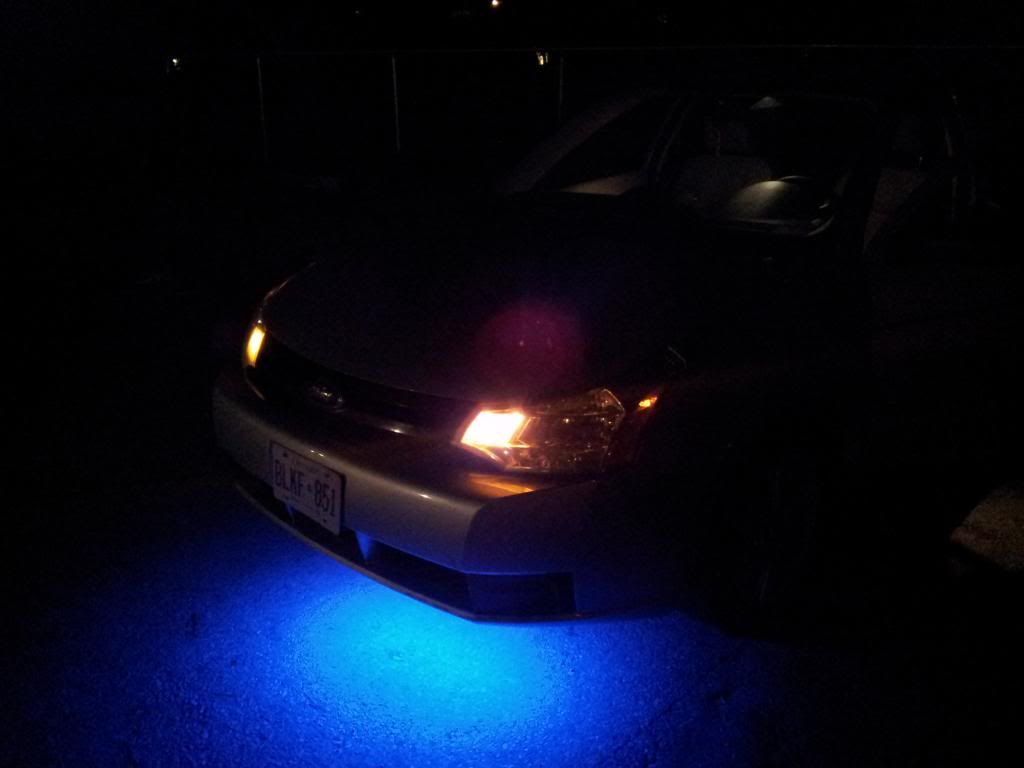 Picture three is lights off, with the car in gear:
And picture four is lights on and high beams on: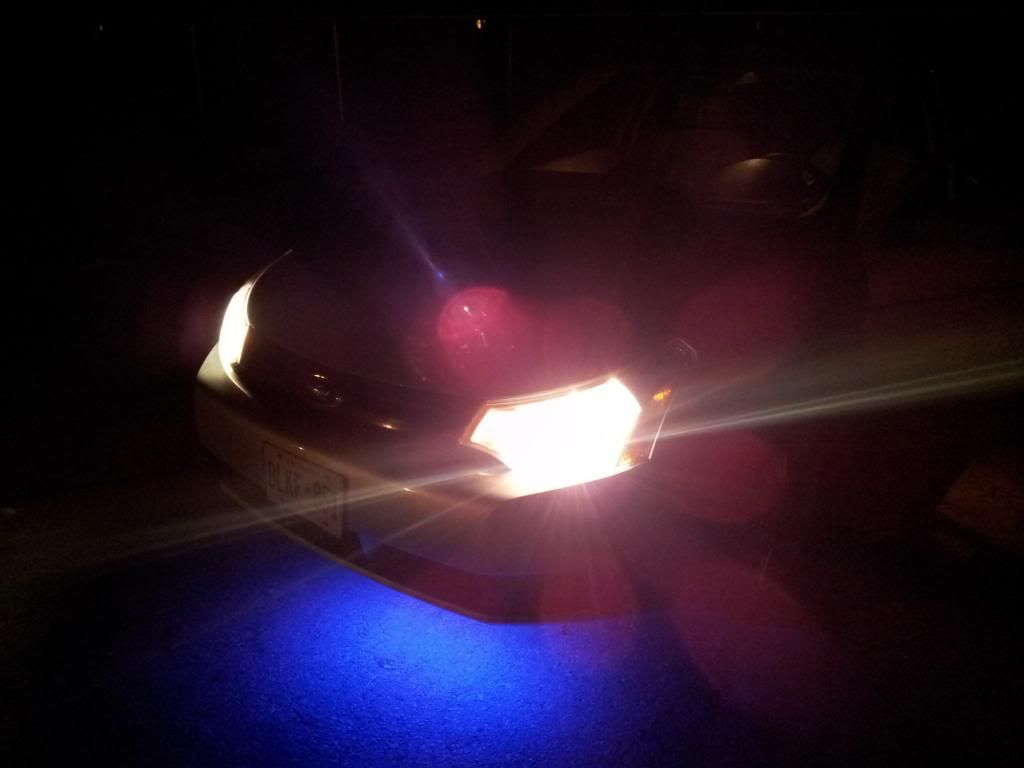 The bottom lights would be brighter, but the passenger side lights are broken, one of the solders broke... too cold too fix at this point tho lol.