I was talking to Carl at Massive this morning and at the same time there was a knock at the front door a few of my parts just showed up...2 mines think alike or just lucky timing...LOL
Massive: adjustable toe arms end links and rear strut tower brace.
The rest of my full camber kit and coil-over suspension kit and other parts will be here late next week.
I keep everything on the low what I brought, so you'll have to guess what I brought...LOL until it gets here
Big shout out to Karl Massive for awesome customer service and fast shipping, thats all I ask for when ordering parts.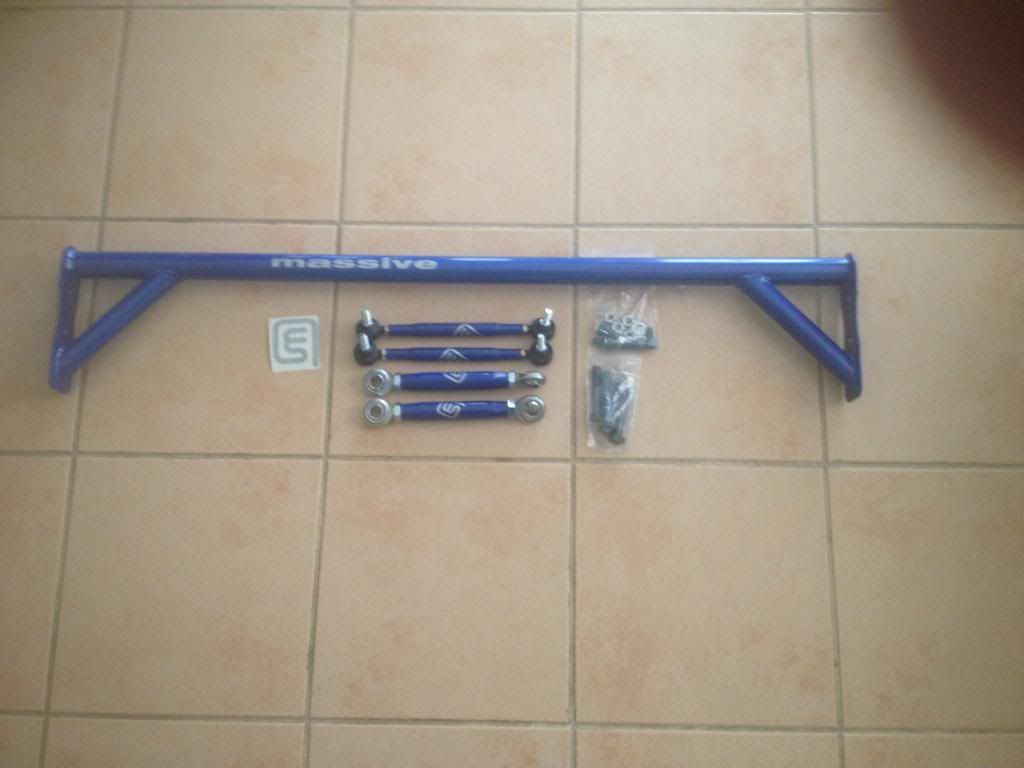 __________________
I only worthship the HP gods []
A false Hp god: Foolish are those who always have wild claim and know fear nothing, yet claim to know everything.