Well i jst got rear ended this morning into the car in front of me. and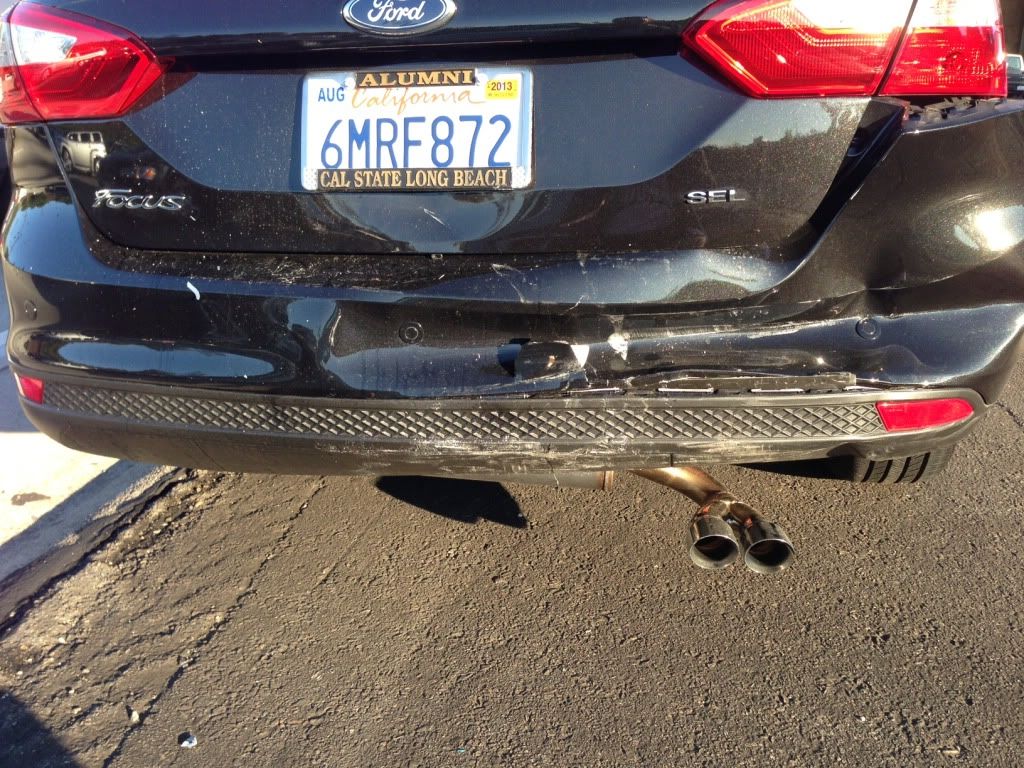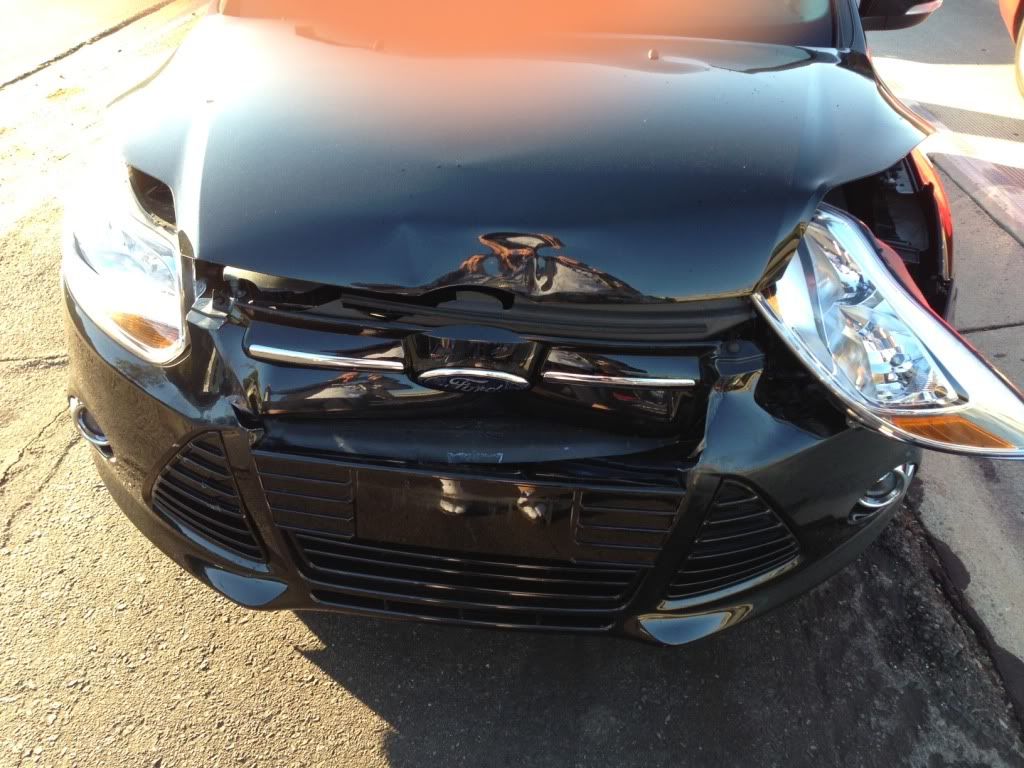 Anyone know how much it would cost to fix. I know insuraance will cover it just curiious. Also should i go through my insurence or the person who rear ended me? just wanted to know what would be better. I do have a deductable.
Also car in front had like no damage as you can see maybe a scuff...
she was nice though said she didnt have any damage and was fine.