For Sale: 00-04 Mustang Tinted Taillights
---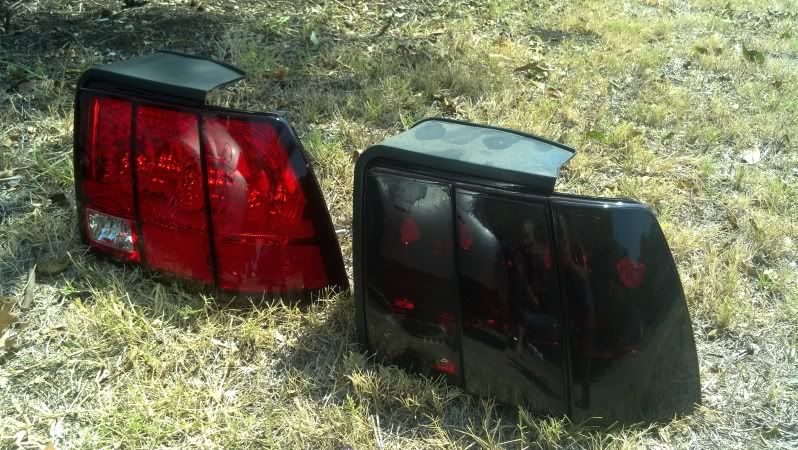 Like the title says. Looking for $80 shipped from 75150. These came off my 04 GT and is the last part I have after the total. If anyone has a mustang or knows anybody interested in these, post up or PM.
-Travis
__________________
12' Ox White SE Sedan 5spd 1/4 mile-15.8735@90mph

Mods: FSwerks Race Exhaust, K&N Typhoon SRI, MS3 CP-E RMM, Tuned By: Tom, Steeda STS, Eibach Sportlines, Steeda Rear Sway Bar and Anarchy Motive GM Shiftknob
---
Last edited by Trav-E2.0; 10-05-2012 at

10:15 PM

.