I recently tackled this repair on my ZX5 with the 2.3 Duratec. I found this post extremely helpful and thought I would add a few more photos to help.
These photo shows the location of the clutch bleeder screw, it is in the center of the photo next to the hard line going into the transmission. I found it much easier to lift the front end of the car and get to it from underneath.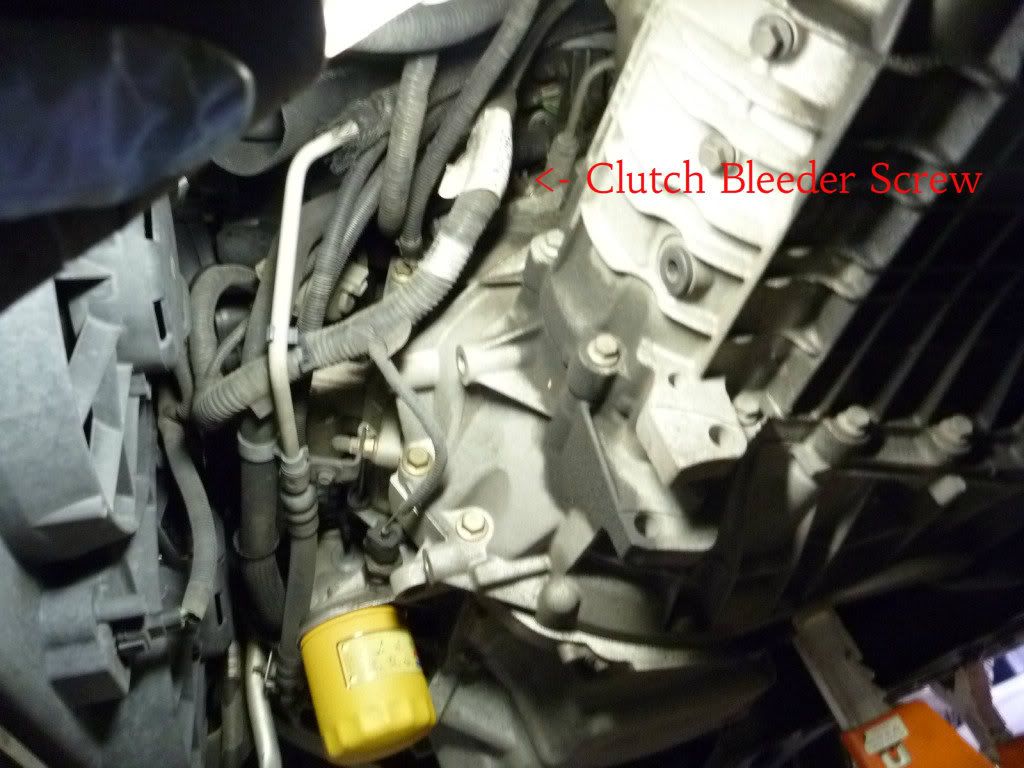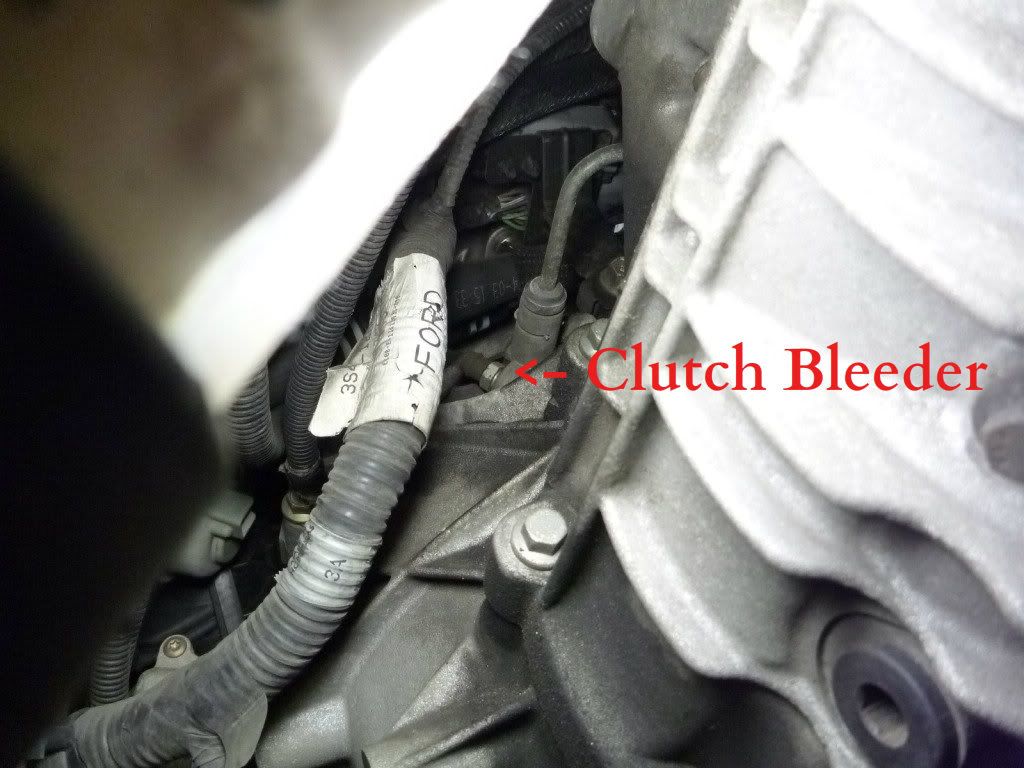 Pics of the offending leaking part, you can see it leaking from underneath the pushrod: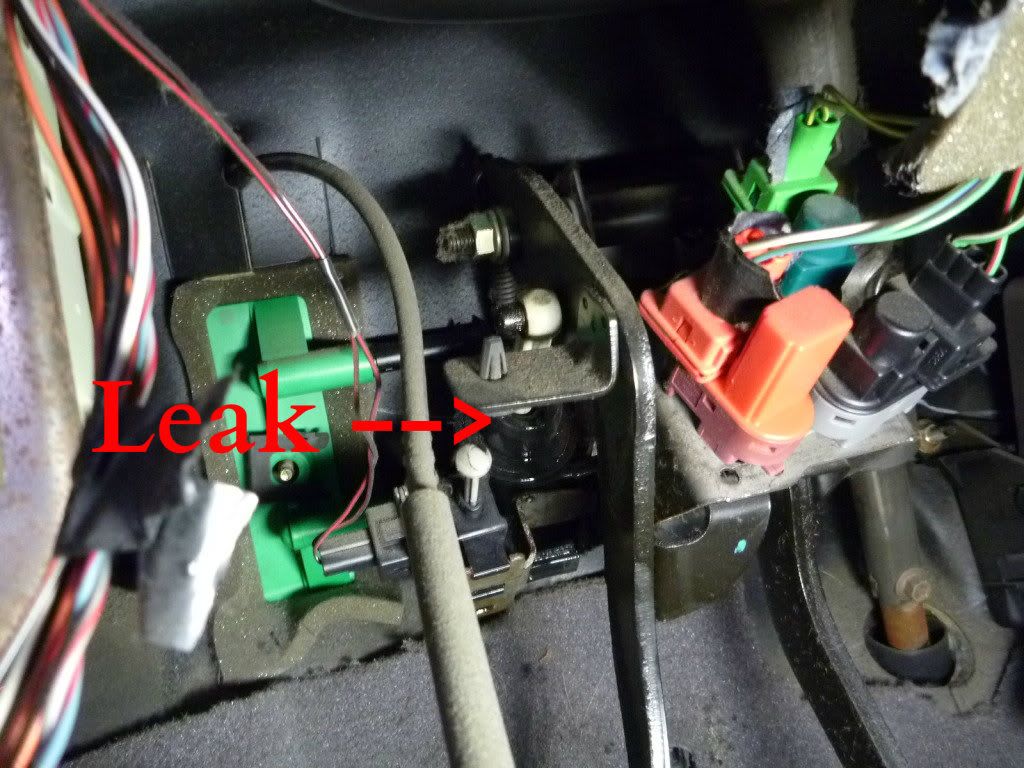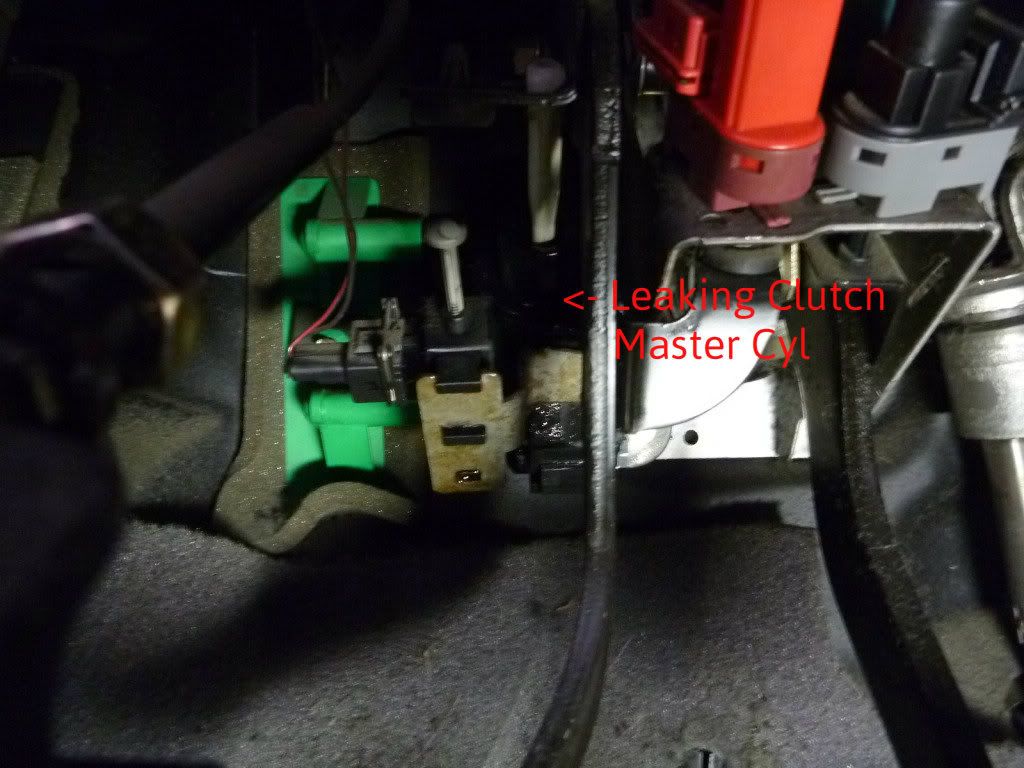 Also, after replacing the master cylinder and bleeding the system, I could not get pressure in the pedal. I have a mityvac style vacuum tank and that didn't even work. It wasn't until I read an earlier post that mentioned using a syringe and some tubing that I was able to get the air out. All I could find was a baby medicine syringe at CVS but it worked like a charm.
Thanks to all who helped on this post,
Kevin