Ok update time. The sandwich plate came in and so did the T's for the water lines. I promised pictures of the turbo after I clocked it and adjusted the wheel housing.
before adjusting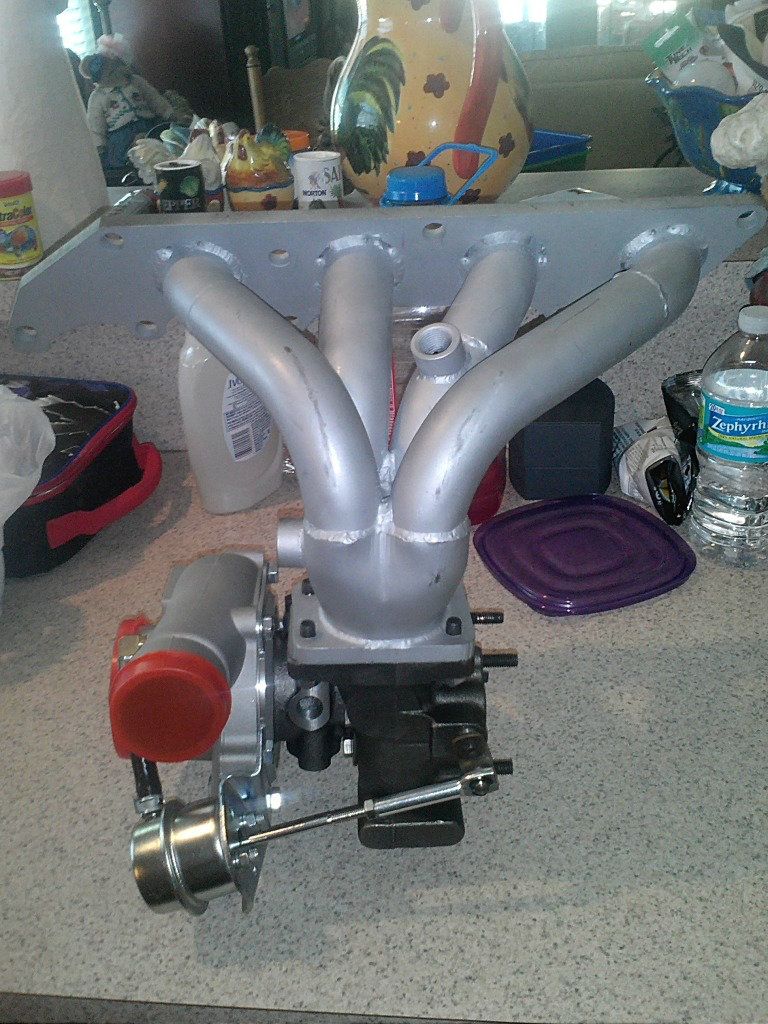 After (also added oil feed line to it)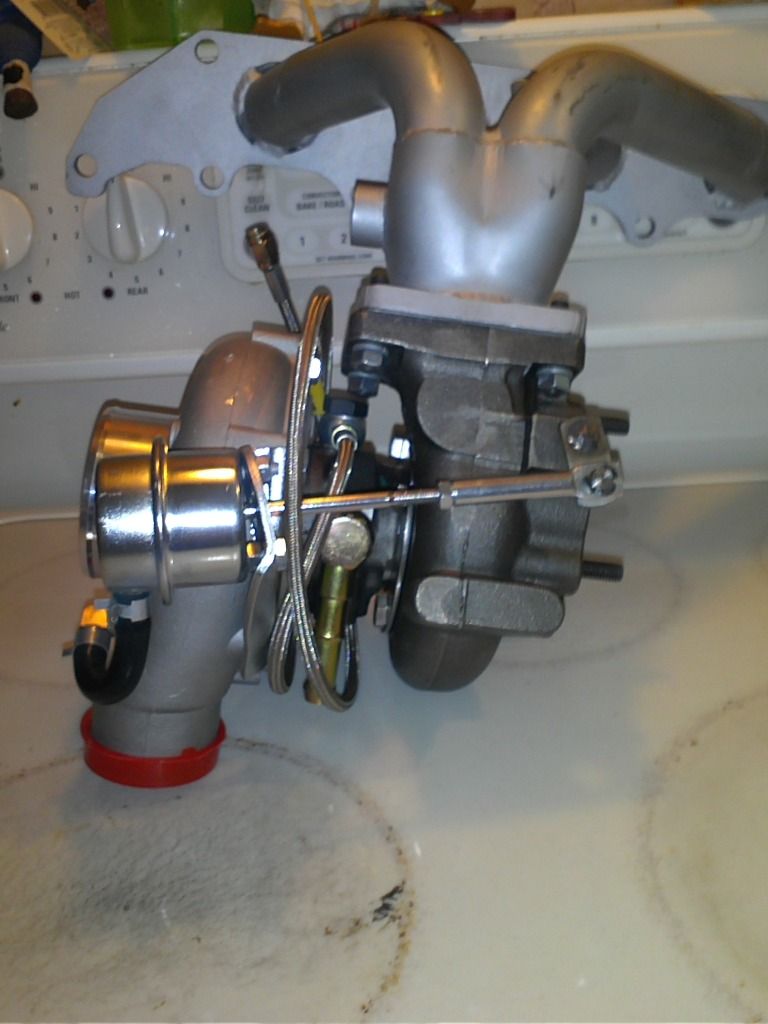 Here is the sandwich plate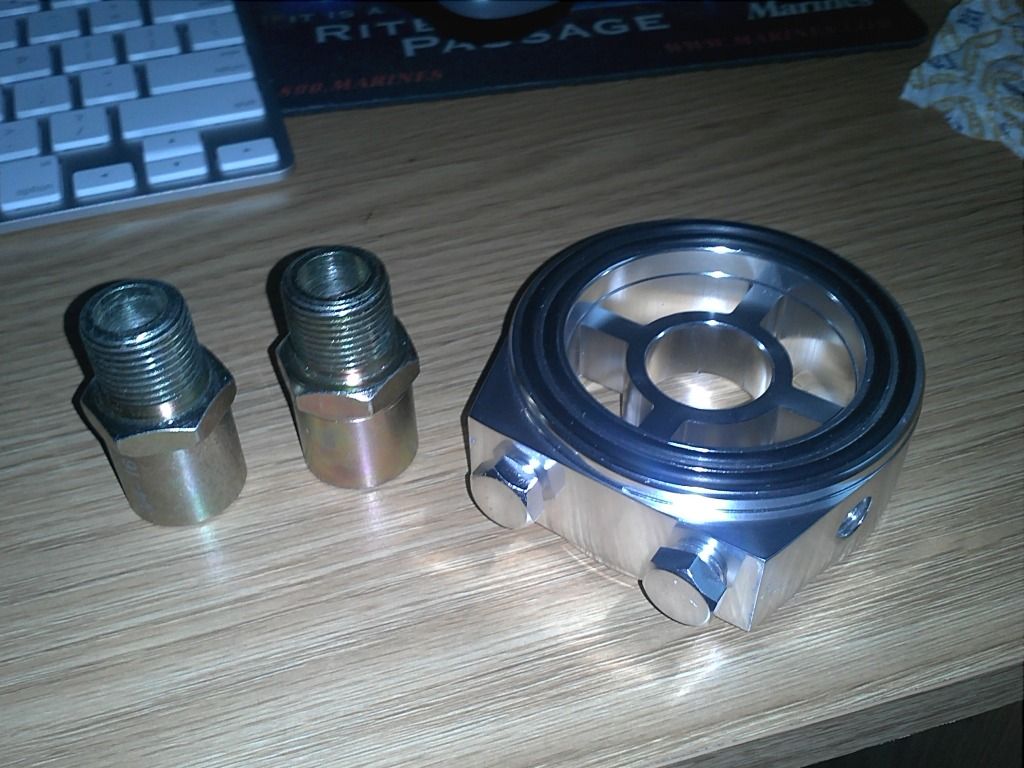 I'll have some more updates for you soon. A bunch of stuff getting ordered next week. Oh and Tom emailed me and the base tune is ready to go so just waiting to put it all together.