2 days off in a row? WHAT?!?!
Heck yes had Wednesday (previous post) and Thursday (this post) off and got an metric ass-ton of work accomplished.
Mean.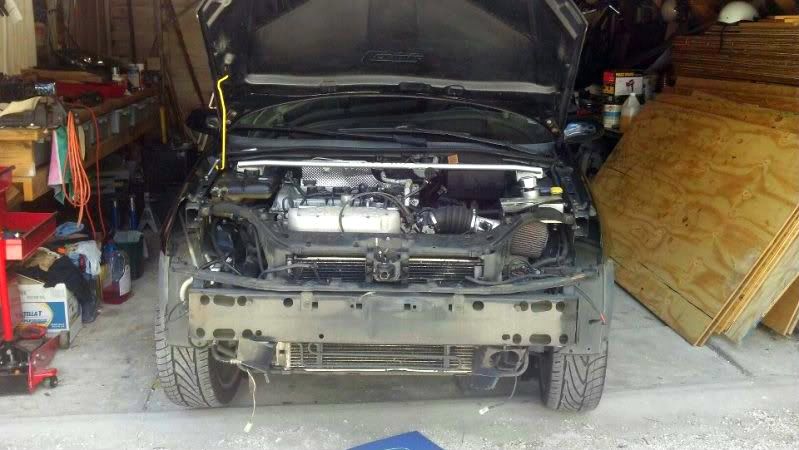 Fix a bunch of ish in there: redid all the bumper brackets and what not, tore out the shredded crap that too much track and other abuse has wrought, put the new fog lamps in there, repainted all the grilles, and flat-black-epoxy-painted the lower center of the bumper where most of the chips were.
Straight lookin like Darth Vader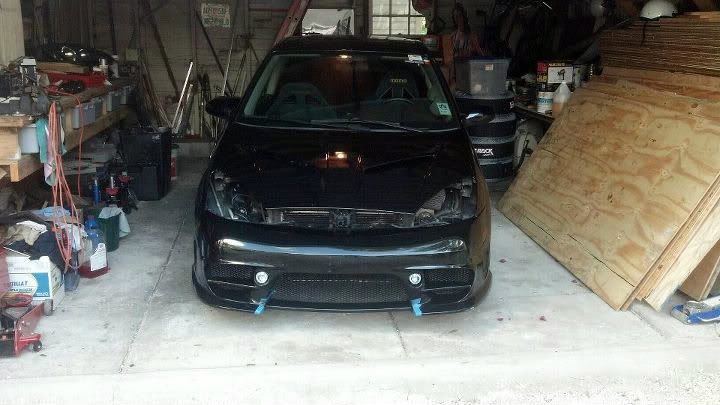 Effed around with the interior yesterday and today and got it ready for the audio, just waiting on my buddy to get me this 4ga he promised me for the amp.
Also, Wednesday evening I got a buddy's PDR guy to massage all the dents out!
Don't have enough time or care to hook up with the Tampa company on that grille mesh so I reconditioned mine and have a (hopefully) excellent idea on redoing my underbody tray and junk. We'll see how that goes.

To do:
-Fix front bumper, been sagging a little bit plus a few chips and whatnot. -
DONE
-Re-do grilles and underbody tray -
halfway
-Lower it another inch. -DONE
-Get some audio in there -
halfway
-Flush brake fluid
-Oil change-
DONE
-Replace fog lamps as they are shattered. -
DONE
-Detail the $#!+ out of it.
-New car show info board.
-Replace serpentine belt-
DONE
-Replace fuel filter-
DONE
-PDR work -
DONE