Bought some vynil off ebay and went ahead and made some eyelids. Ill give advice if you want it, or measurments of my templete.
The Headlights with a emblem overlay and carbon fiber black out grill.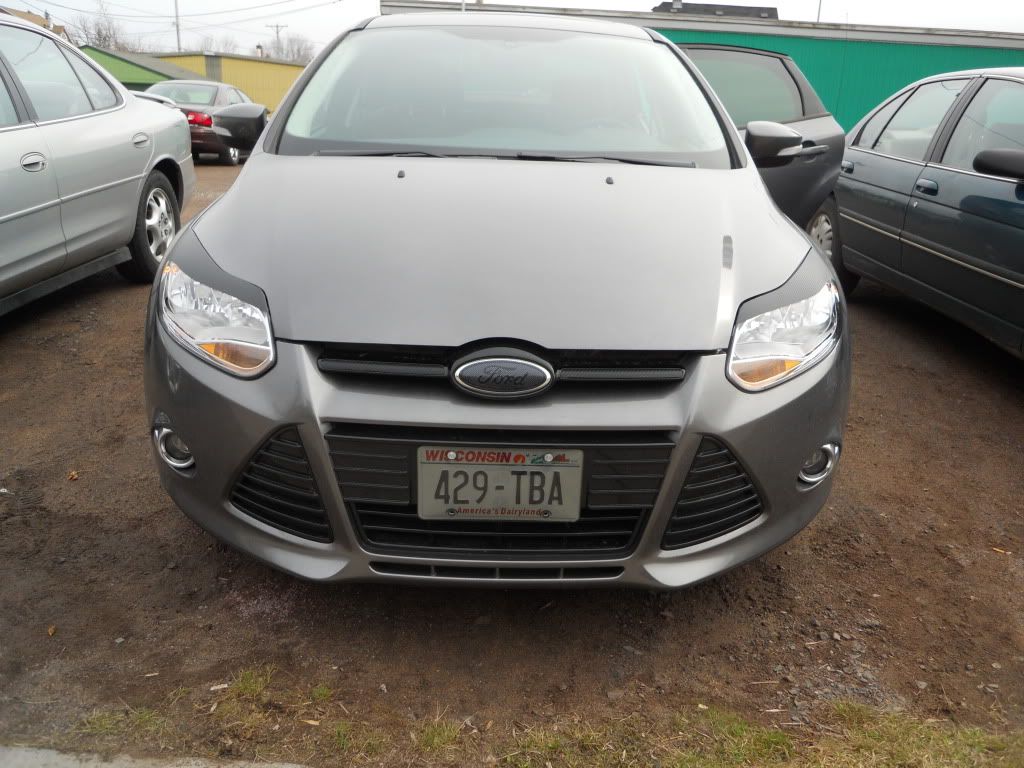 Close up on the headlight.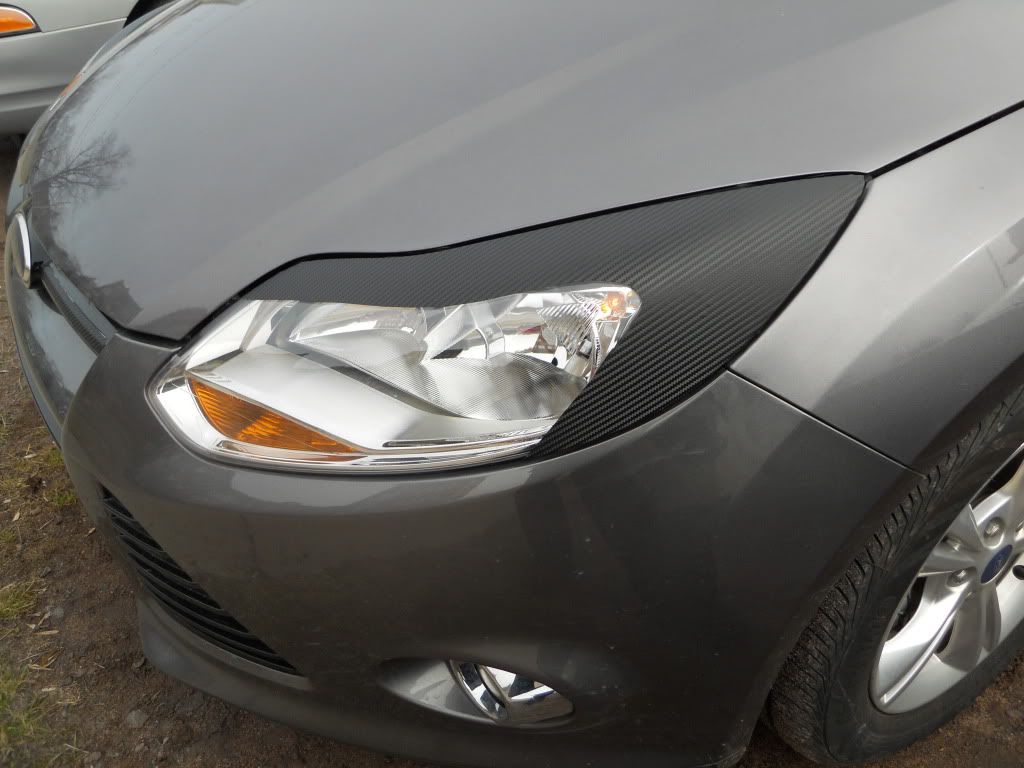 This is the tools i used. Started with tracing paper and laid it down to trace my idea. Cut out my templete on paper and used tape to make its more solid and not rip. Than i just keep laying it on the headlight and trimming what i didnt like. (i bought vynil 1 foot by 5 feet) 5 feet is way more than enough, and 1 foot wide is cutting it close but its managable.