update!
i weight the spacers, they are 1.5lbs. so that puts total wheel + spacers at just over 15lbs. And i mounted the tires.
Also, i found that the 4x108 studs were just barely contacting the back of the wheel (too long) so instead of shortening the studs, I drilled some divots in the back of the wheel.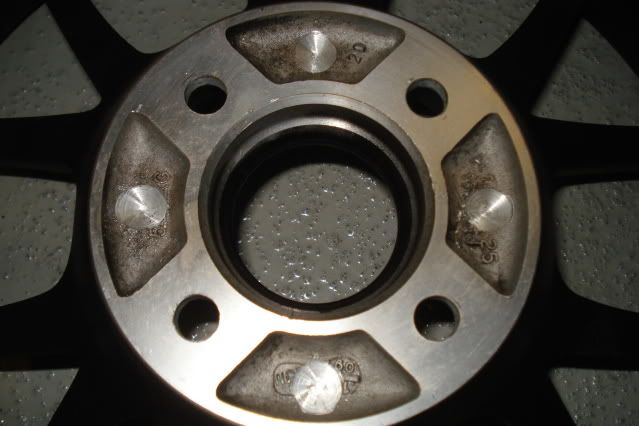 There is about 1/2 a finger width between the tire and the strut.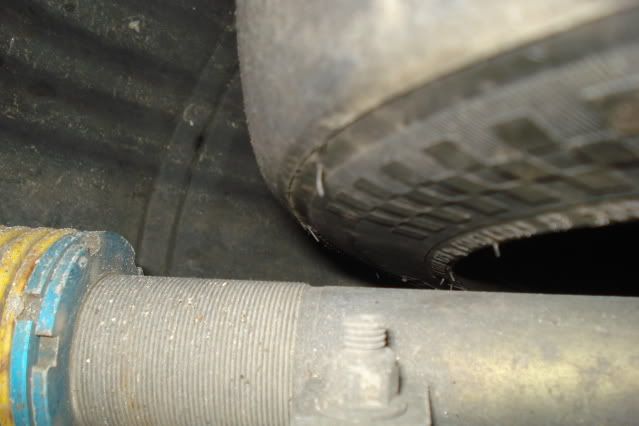 ugh, its dirty and my hacked fenders... soon will have flares to cover it. This is the car I'll be running the wheels. the red SVT was just to check over the brakes (which the grey car is soon upgrading to)