For those of you who didn't see it with the "sweet" Cobra emblems, here's the original thread:
http://www.focusfanatics.com/forum/showthread.php?t=277030
Anyway, the emblems are off, but that's the least of the progress. Let me start by saying that, any day when a Ford Racing box arrives is a good day. Got the stock replacement SVT strut/shock package from CFM, as well as a set of Prothane's poly dogbone inserts. I also received my order from Tousley Ford, which included driver's and passenger's side motor mounts, and stock thermostat...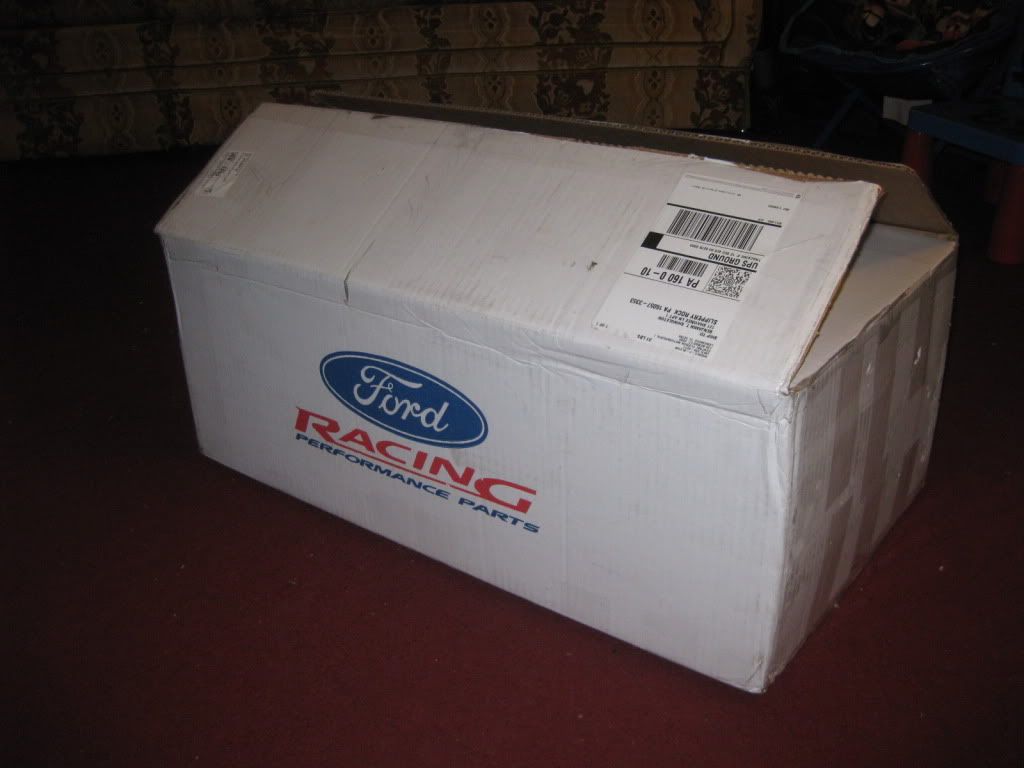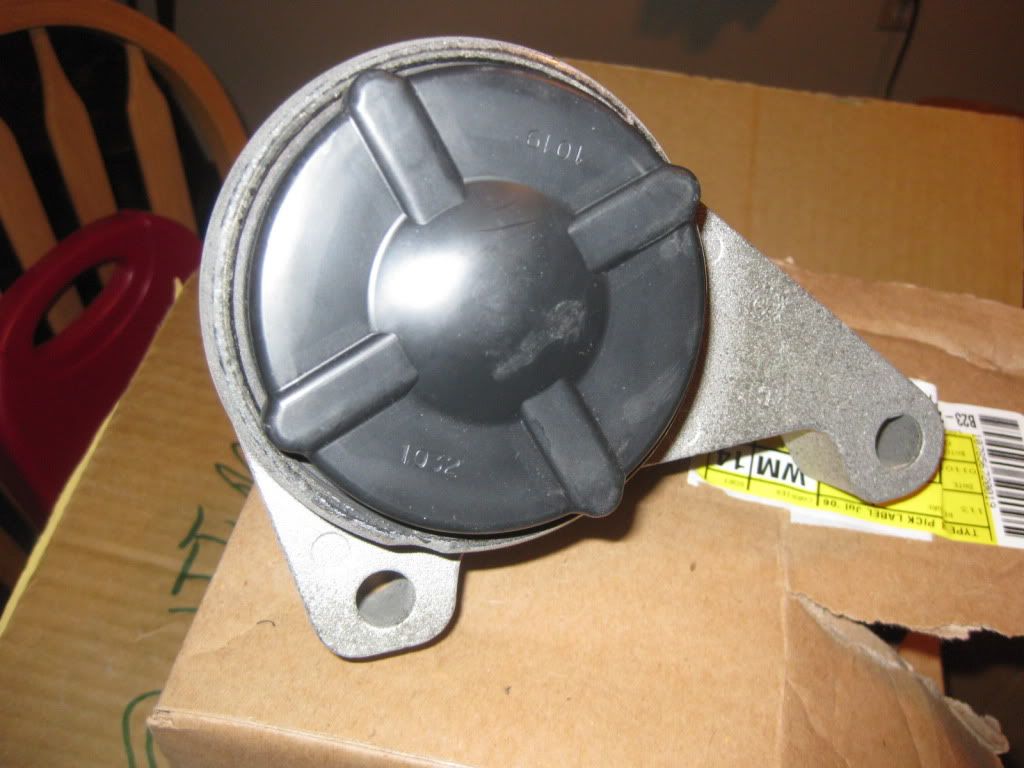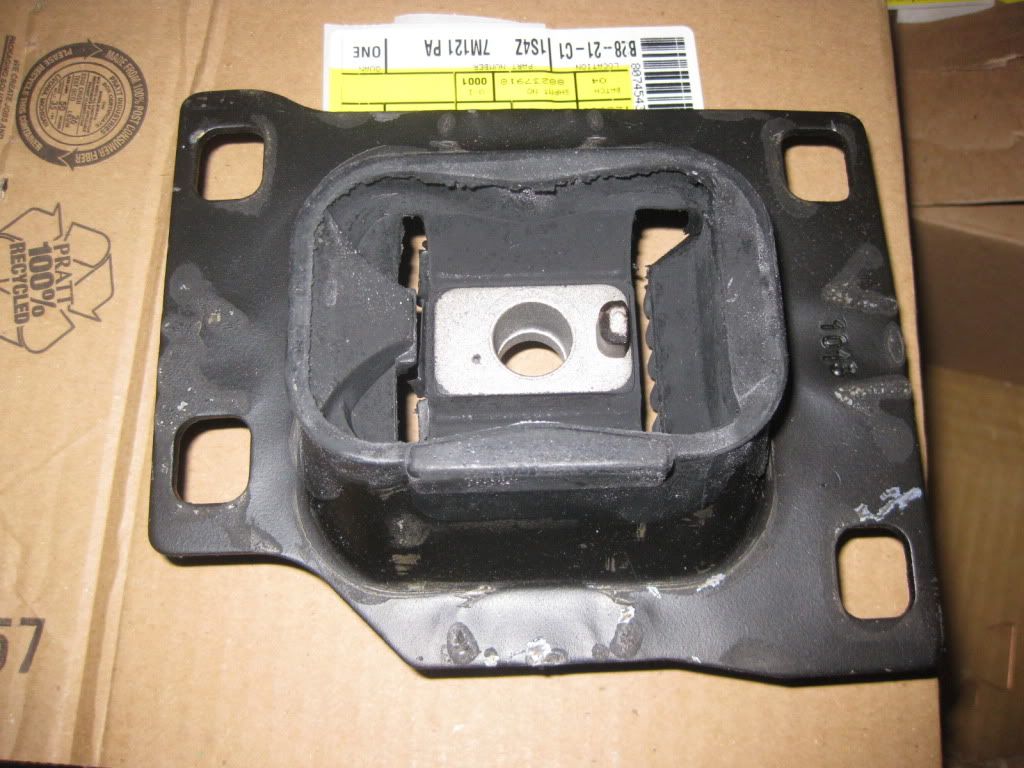 Got them all installed two nights ago with the help of my brother and a friend of mine...just in time to enjoy
, ummm....... well, not really...