A while back, I stumbled across a thread were members of this forum had done similar work for their air intakes. I have long since lost that thread but here is what I did for mine.
The portion that I cut out of the plastic shroud over the grill.
The scoop and shark fin for a lack of a better word was cut out of hard plastic and glued into place.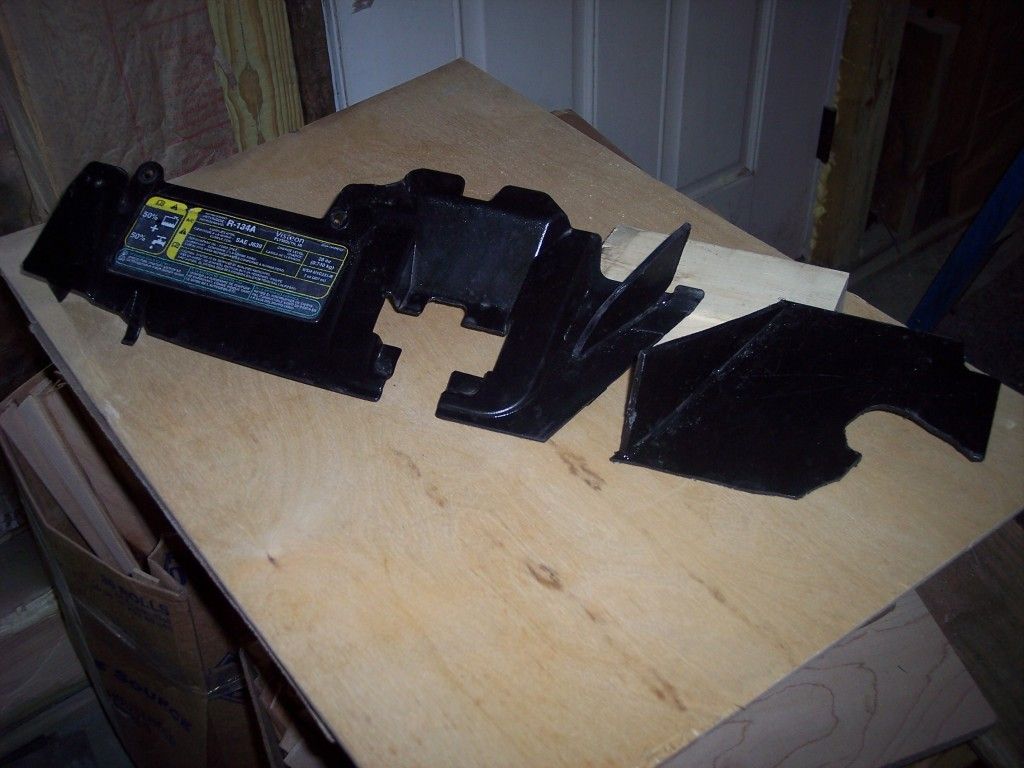 The scoop sitting in the car.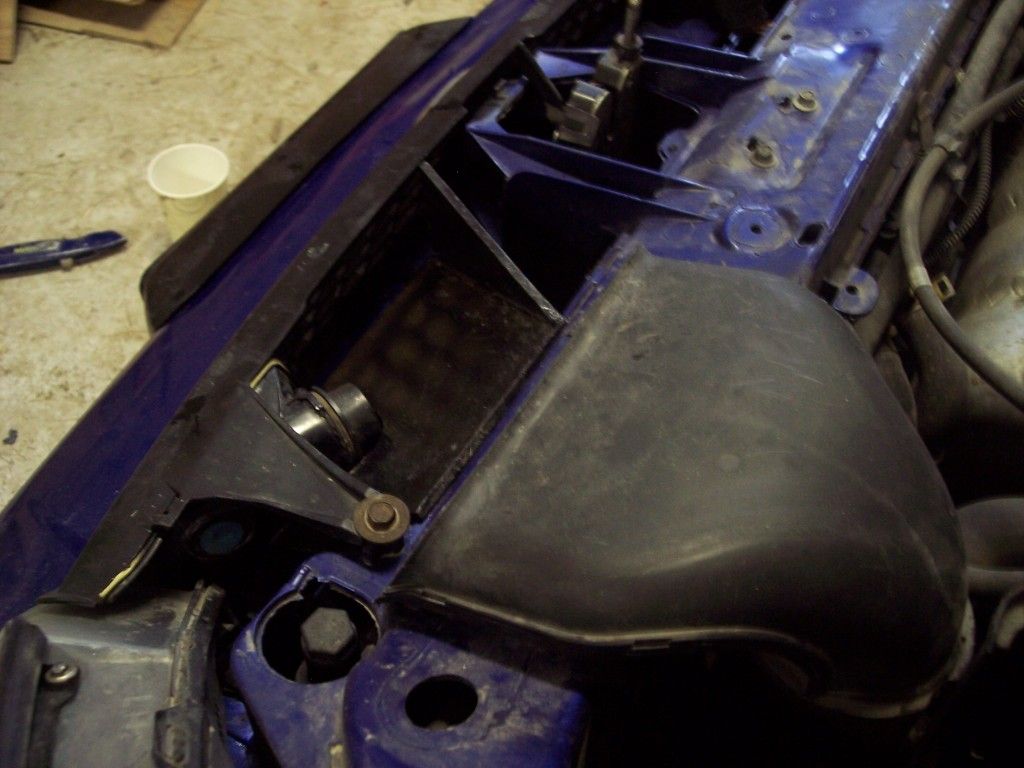 Everything back into place.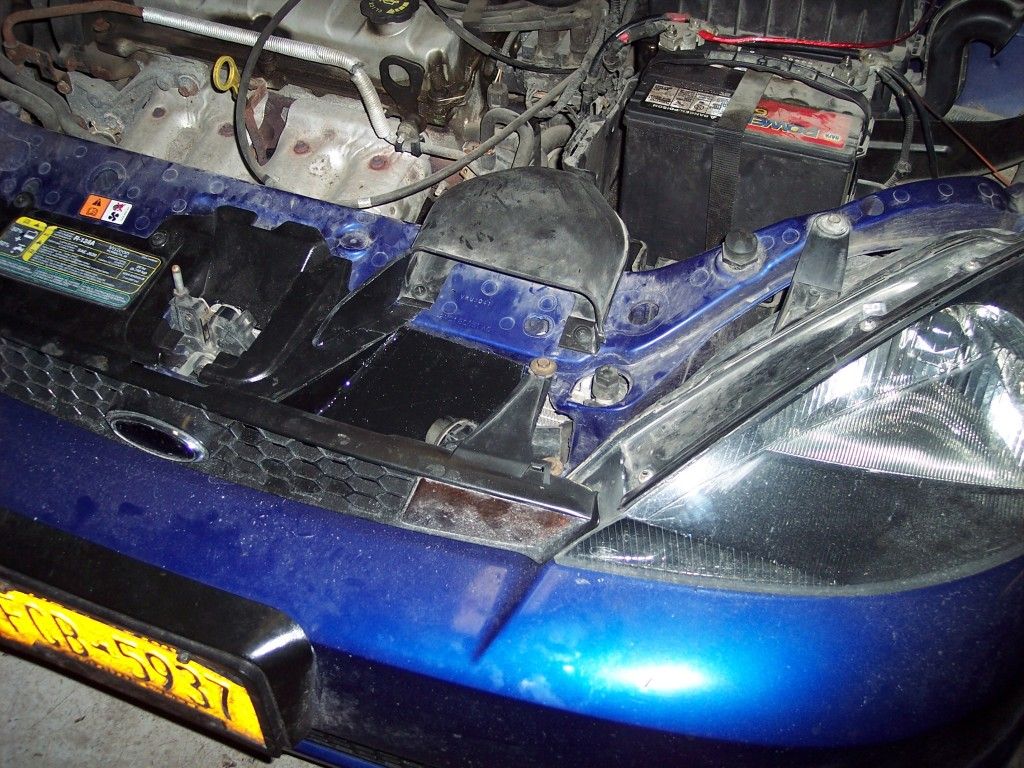 And a view from the grill.