Hey guys. I am selling my OBX cam gears.
Location: Lexington, KY
Price: $55 + Shipping
Description: 2 Red OBX cam gears. I am selling these because I have decided not to put them on my SVT. I bought these forever ago and I dont remember where. I have just decided to get rid of them. They look perfect.
Picture: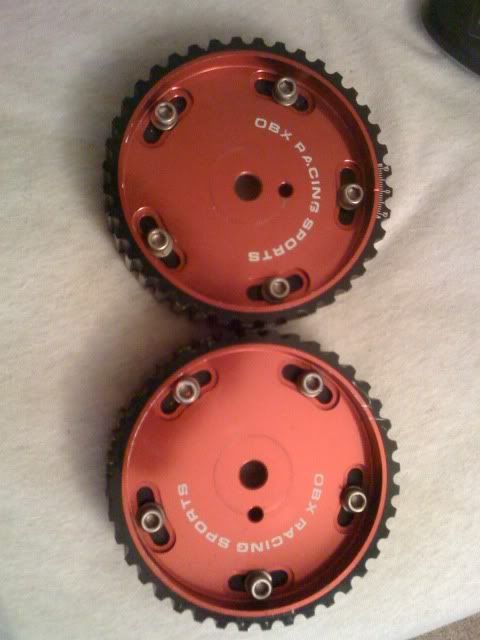 Let me know if you have any questions.